Share On
From the appearance of the word "normcore" until today, casualwear has progressively imposed itself in our everyday wardrobe. More than a style, it incarnates an evolution of our lifestyles. For the launch of the FW 21-22 trend book, we speak with Laure Baron, the trend book's director, to assess the past few seasons. This is also an opportunity to shed light on next winter's key points as they are marked by colors and their beneficial aura.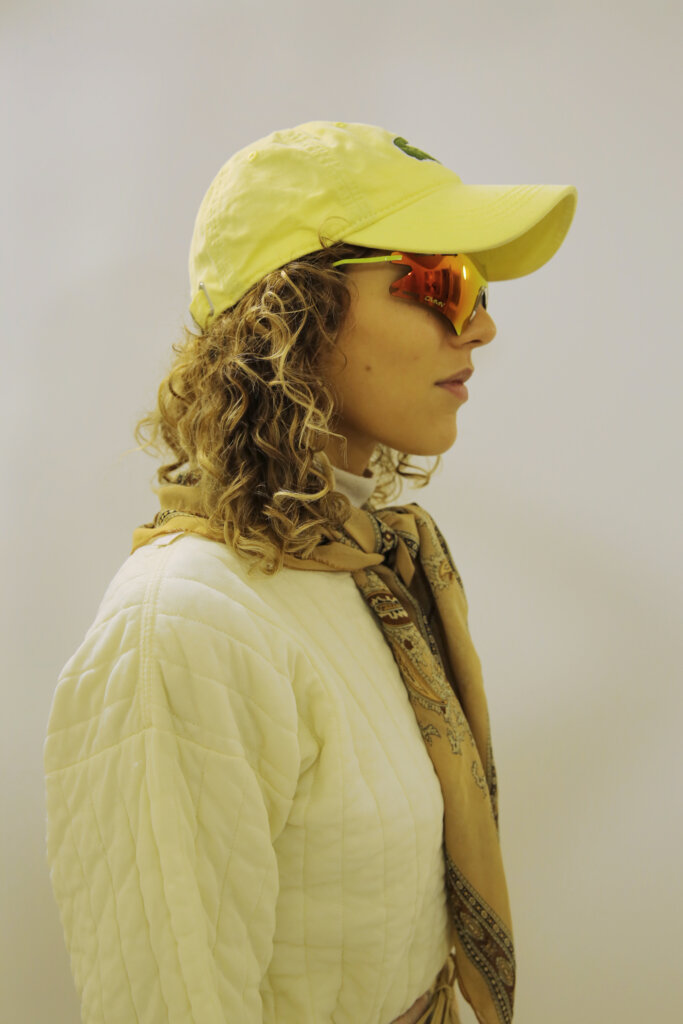 Since the creation of the Women's Casual Life trend book, has casualwear evolved much?
We launched the trend book about one year before the creation of the word "normcore". It was the time of a grunge renewal, we were passionate about the 90's and its wide T-shirts. The androgynous look's arrival also announced the agender trend. Up to then, fashion was more chic and dressy. We thought the arrival of a casual style was incredibly fresh.
Soon after that, brands expressed the need to show street looks on the runway and democratize fashion. Among them, Teflar showed runway silhouettes made up of jeans and T-shirts inspired by athleisure in neutral colors. This made the fashion shows "cool" and sneakers became the most "hyped-up" accessories. And this is definitely what we're talking about since casual is actually ready-to-wear that opts for simplicity while reflecting our lifestyles and convictions. In March 2015, designer Demna Gvasalia continued to shake up codes with his Vêtements brand. He deconstructed the iconic pieces of casual by giving them a new underground appeal and adding a "couture" impact. At the same time Phoebe Philo relaunched Stan Smith sneakers so, in just a few months, casual played a key role in fashion. And in October, Balenciaga named Demna Gvasalia as the head of its collections. Since then, Virgil Abloh's nomination as creative director of Louis Vuitton's Men's collection has clearly confirmed the arrival of casualwear.
The comfortable pieces of our everyday wardrobe have thus become iconic fashion pieces. This desire to democratize fashion has let not only casual but also pop culture move into the luxury universe.
The CASUAL LIFE trend book reflects this evolution: a savvy mix-and-match, a cool attitude.
Where is it today? Should we expect to see a new break?
Today, fashion returns to a preppy style as we delve into bourgeois codes. But finally, this trend is applied to casual rather than putting it in "danger". Silhouettes are simpler and attitudes are still relaxed.
This approach to the wardrobe goes hand-in-hand with the evolution of our lifestyles. Office outfits are no longer as strict, we seek a "cool office" look. Wearing a suit with sneakers is a symbol of power and makes a statement. Women master their wardrobes and want them to be more comfortable.
This idea of comfort is definitely linked to the casual style. When we speak of the clothes we feel good in, it's hard to imagine a true rupture. Who doesn't want to take advantage of this today?
Along with the environmental question comes that of sustainable fashion? Where is the casual wardrobe on that subject?
Many young brands use a more long-term, ethical approach: they recycle garments, use new materials made from recycled plastics and focus on local production methods. These very creative initiatives that have been undertaken with little financial investment are endearing, and their success will no doubt influence many other brands.
I see casualwear as incarnating the idea of a lasting wardrobe made up of sustainable, essential pieces that we update by mix-and-matching, using a new print or adopting a new attitude. We seek the right piece, the one we won't abandon but that we can twist differently each season. Our objective is to be realistic, but continue to make people dream. A difficult challenge but very inspiring!
Winter in the FW 21-22 season is marked by the presence of color. Where does this need come from?
It's more than a need, it's more like an instinctive desire! This season color incarnates the idea of well-being. It is intense, comforting and instinctive. It calls upon our senses more than our logic. We feel it more that we understand it. In the trend book, it is mixed with rougher, less "clean" fabrics for more primitive looks, a great way to update folklore in a company's collections.