Challenge
To remain the market leader against strong competitor, Manor called upon Peclers Paris to enhance brand desirability in every department (Women, Men, Home, Kids…), including building consistency and cohesion between departments while distinguishing respective private labels.
Agency solution
Peclers applied relevant macro-trends to:
Identify and articulate expression territories to structure and define the brand, product and style strategy for Manor Home & Decoration, Women, Men, Kids, Underwear and Accessories Fashion segments.
Provide an end-to-end solution from collection plan through product development to merchandising and style recommendations for each department.
Results
All departments were repositioned and collections were infused with a new dynamic. New customer paths and experiential journeys were implemented. All sectors (Women, Men, Kids, Home/Decoration, Food), from the core collection to seasonal products, were inspired and revamped with the infusion of key macro-trends.
The Manor collections have been revitalized, reconnected with customers and regained the success and desirability for which the brand made its name.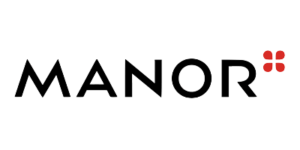 Who is Manor?
Manor (owned by Maus Frère Holding) is a Swiss Department Store chain with an estimated market share of 60% and a turnover of 2.5 billion euros. As Switzerland's largest department store chain, it has 64 stores and a brand awareness of 92%.