Challenge
La Redoute wished to reaffirm its relevancy as a fashion leader with its own private label, La Redoute Collections, and to stimulate sales growth in women's ready-to-wear by turning staples purchasing into destination shopping. La Redoute called upon Peclers Paris to develop « La Redoute Collections » as a strong brand within the marketplace, with a unique style « à la française » and confirmed added value.
Agency solution
Peclers closely worked with La Redoute teams to implement our Brand & Style methodology to:
Define the global artistic direction, from product development through collection highlights and communications planning
Articulate the strategic vision of La Redoute Collections through prospective immersion, a deep-dive approach to understanding the brand and its consumers (revealing brand strengths, opportunities and relevant macro-trends for target resonance)
Translate the confirmed strategic vision into brand & style positioning
Conduct seasonal coaching : elaborate upon, refine and apply the stylistic identity to the development and artistic direction of seasonal collections
Results
A womenswear collection which is more desirable, fashionable and mainstream in both product and presentation, and that embodies the desired "à la française" style of La Redoute Collections. Customers strongly and vocally resonate with the new direction.
I've discovered tons of crushes. Congratulations on these beautiful collections.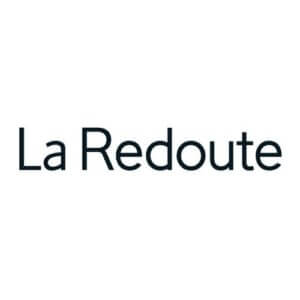 Who is La Redoute?
La Redoute is a French company, established in 1837, and one of the French pure player leaders.