Share On
The imposed economic slowdown offers beauty players the chance to bring their values and brand purpose to the fore. Renew the sector's models and rebuild links with consumers to shift to 100% natural, ultra-resilient and tailor-made cosmetics.
How to combine radically ethical cosmetics in skincare formulation, zero waste, virtuous business model and human and commercial success?
Answers with  Mathieu et Nicolas, , co-founders of the skincare brand  Les inspyrées : innovative, organic-ecological, artisanal and independent dermo-cosmetics that provide the skin with only what it needs, without superfluous.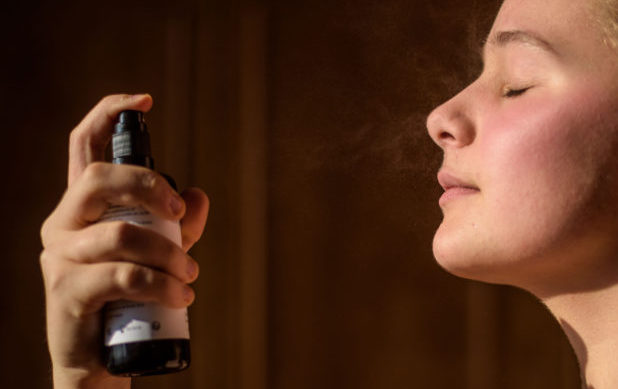 images: lesinspyrées.com
FUNDAMENTALS AND ACTIVE PRINCIPLES
1- LESS ingredients, products, routines… MORE real results, respect for each skin, the planet and animals.
"We are still reasoning too much from a market perspective. At a time when there is a vital urgency for very profound changes in our lifestyles, in order to take responsibility, reduce and simplify".
How to:
– A minimalist formulation and routine to tackle the challenge of vegetal, solid, organic products, without plastic or overpackaging and responding only to the needs of each skin.
– A FACIAL protocol inspired by the Japanese Slow Cosmetics with a simplified layering routine  reduced to 3 essential steps.
– 100% biodegradable skin care products, respectful of biodiversity and cruelty free. None of the final products and no ingredients are tested on animals.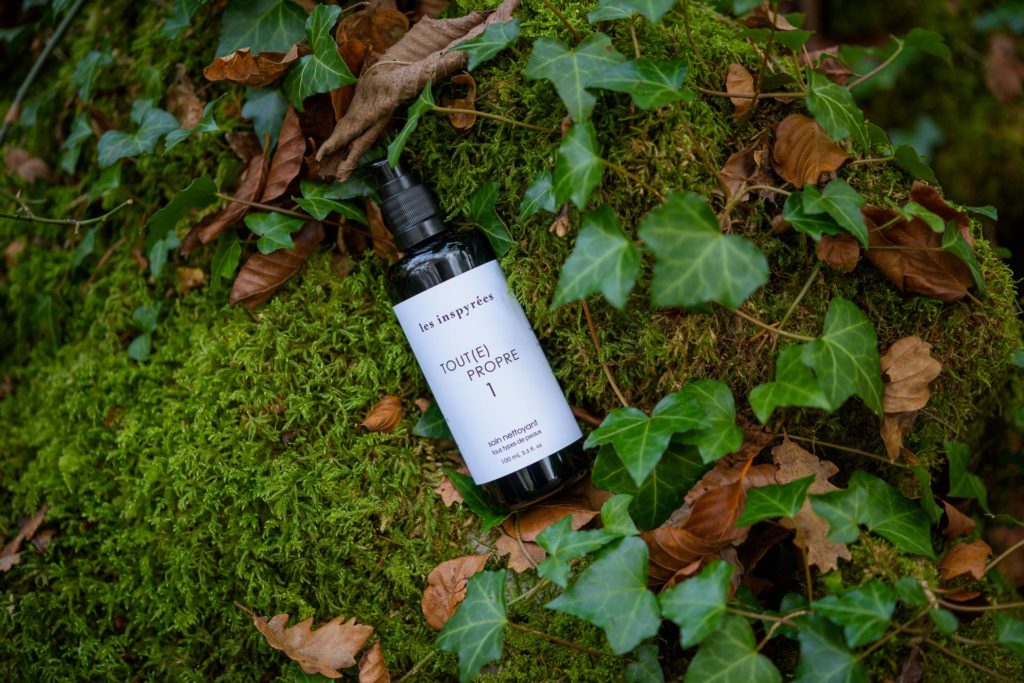 2- 100% "vegetal and water-free" skin care products
"With our routines and information, we try to raise awareness because there are solutions:  The vegetal must once again become the unique ingredient, it contains vital treasures for our  body systems."
How to:
– Healthy cosmetics for optimal skin tolerance and a custom-made approach, with bio-compatible and assimilable care adapted to the physiology of each skin because each person is unique.
– No essential oil, potentially allergenic, in favour of vegetal oils rich in active principles.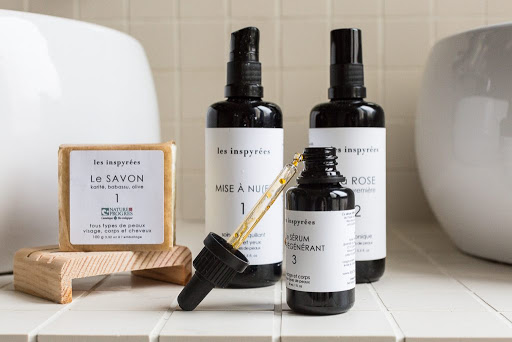 – High-performance, artisanal, vegan product line without any endocrine disruptors, which naturally and efficiently nourish the skin thanks to vitamins, antioxidants, oligoelements, amino acids and natural oils, (…).
– Product ranges that help the skin to support its vital functions, maintain its hydration, protect itself naturally and durably, repair itself and better resist external aggressions.
3 – A virtuous and totally transparent organic-ecological dermo-cosmetic
"If we want to give life on earth a chance in the coming decades, we must no longer use petroleum substances as raw materials or plastic packaging. »
How to:
– Create an eco-conceived dermo-cosmetic that bans the use of petrochemicals to move from an industrial economic model with high profitability rates to a virtuous production that meets the real needs of the skins.
– Ban all harmful ingredients or those potentially problematic to health: parabens, petrochemical derivatives, synthetic perfumes, SLS, PEGs, glycols, silicones…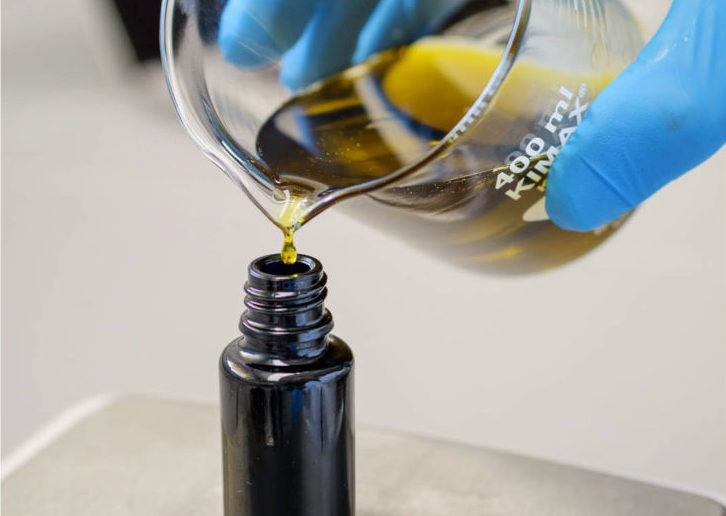 – Choose the right packaging: MIRON violet glass bottles, unrivalled in the preservation of products, cosmetics and herbal preparations.
4- Revaluing and relocating handcrafted cosmetics and "hand-made" beauty
"Think global and act local."
How to:
– Choosing to be made in France. All the treatments are manufactured and/or packaged in the workshop-laboratory located in a preserved environment in the heart of the Ariège-Pyrénées Regional Natural Park.
We will continue to share with you the innovative visions of inspirational Brands and personalities . For your projects, our consulting teams are at your side to support you. Let's keep in contact