Share On
Every month, Peclers Paris shares its fashion project with Casa 93, a free school that helps make fashion careers accessible to young people. Discover the passions and commitments of Mogany Pichancourt in charge of project and partnership monitoring.
Sandrine Maggiani: What is your role at the heart of Casa 93 and for this project with Peclers?
Mogany Pichancourt : I accompany the students, from elaborating their ideas and concepts all the way to their finished projects, by providing them with the necessary tools to express their creativity: the conceptualization and formalization of ideas, how to manipulate images and colors, techniques for creating textiles, etc.
SM: From a teaching point of view, what makes Casa 93 stand out from other fashion schools?
MP:Casa 93 has a short curriculum with ambitious objectives, the primary one being a social and professional insertion. Thus this is a professional training and not a "school" and it requires the students to make a personal commitment and be pro-active.
The teaching method of Casa 93 is unique because we are attached, through our programs, to help students flourish by giving them confidence in themselves and their talent. In my role of accompanying them, I help them find the answers themselves to develop their creative potential.
The second objective of Casa 93 is its motto: "learn by doing", a method we use on a daily basis. Apprenticeship and collective work are also our major strengths and a big challenge since it stimulates a direct immersion in the work world for students that they will be confronted with when they finish their training.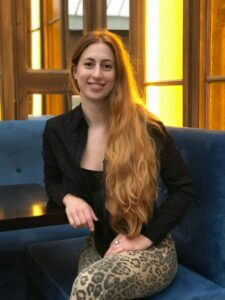 SM: What benefits do the students get from experiences like the Fashion project with Peclers?
MP: In general, what the students glean from the Casa 93 projects is that they learn concretely how to function in the work world. A project like the one with Peclers' helps them better assimilate a methodology and know themselves better from a creative point of view.
SM:How will be the ideas of sustainability and recycling evolve in the education of future designers?
MP:The idea of eco-design is already part of Casa 93's DNA and must be integrated in school and fashion training programs for both creativity and management. This is essential: a simple conference or an outside project or module is not enough. There is an urgency today that affects everyone. For this reason, I'm proud to be part of the teaching staff at Casa 93.
SM: What do you think is the future of fashion?
MP: Fashion is a creative industry but also one that must completely reinvent itself. Since everything today is interconnected, creative people must rethink how they create. Eco-design is one of the new, essential processes and brings us to new scenarios for inspiration: upcycling, vegetable dyes, zero-waste patterns, etc. Fashion today and tomorrow must find true reasons for existing!
SM: What future do you see for Casa?
MP: A radiant future I hope! Casa was born in Rio de Janeiro before it opened a branch in Paris. Our objective is to develop the network and create numerous Casa in France and around the world. Fashion is an international industry and today our social challenges here are the same as in other metropolises around the world. Our ambition is to give young people in difficult situations access tofashion OR fashion jobs but also give the fashion industry access to these many talents to offer a new vision!