Share On
In parallel to the 2020 Maison&Objet fair, Deco Off proposed a creative circuit within Paris with exclusive visits and free public access to the showrooms of 117 textile, home furnishing fabric, wallpaper and paint manufacturers. For its 11th edition, the event reinvented itself by creating Paris Deco Home where furniture, lighting and table art brands also opened their showrooms to the public. In a welcoming, inventive and immersive atmosphere, participants were invited to feature eco-responsibility, an essential theme for the event, in their window displays.
In images, a look at the key trends, colors, patterns, materials and favorite brands from Sari Myöhänen, Materials library  Director at Peclers paris.
 FAVORITES
 Dimoremilano
For the first time in Paris, Milanese decorators Emiliano Salci and Britt Moran presented their Progetto Tessuti textile collection. This season, the creative duo revived the 70's. Wool suitings are developed with metallic heat-printing, wool jacquards have colored lurex yarns for contrast, textured effects offer an amazing  flashback in a minimal, graphic scenario.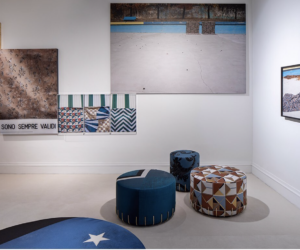 Masureel
"Folies" the furniture fabric and high-end wallpaper collection of Belgian manufacturer Masureel, proposes a unique, original story linked with the rich heritage of the 1920's. The collection delves into its archives to echo the Folies Bergere theater and France's culturel richness of that era. At the heart of its inspiration, a joie de vivre and exuberance also found in its paint range of green, yellow and grayed beige harmonies that are surprising yet sophisticated.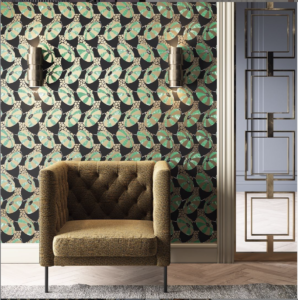 Read the full report on Peclers+