Share On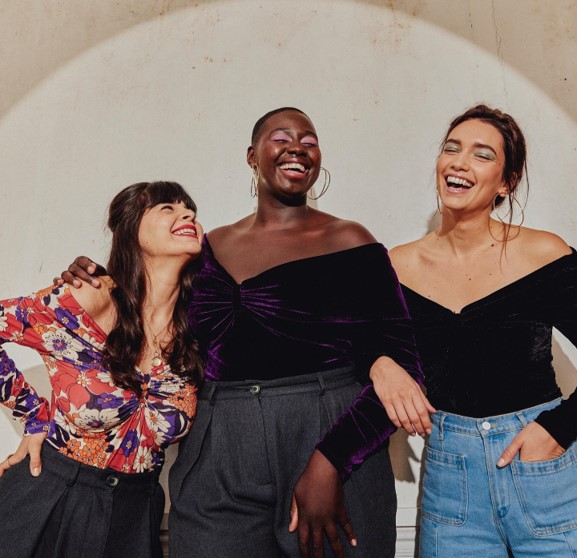 Diversity refers to what is plural, varied and different.
"72% of French people think that showing diversity in advertising is important, or even very important" Kantar x The Good Company study, February 2022
Inclusivity is the disposition to social inclusion. It is the fact of accepting, favoring and defending people outside the framework. This social issue must now be addressed by brands.
"78% of the French population thinks that brands are making more effort on this subject in recent years. A representation that is improving especially, according to them, for people of different skin colors or origins." Kantar x The Good Company studies February 2022
In this context, fashion brands must face major issues and ask themselves:
How to address the body in all its expressions and singularities?
What impact does gender and sizing have on ready-to-wear?
What are the opportunities for brands in terms of values and offer?
A reflection on gender and body diversity
This reflection starts with social networks. Thanks to social networks and influencers brands started to be receptive to representation issues.
At the heart of this reflection is the idea of reviewing our notions of gender. How do gender plurality change fashion aesthetics and pre-established product categories?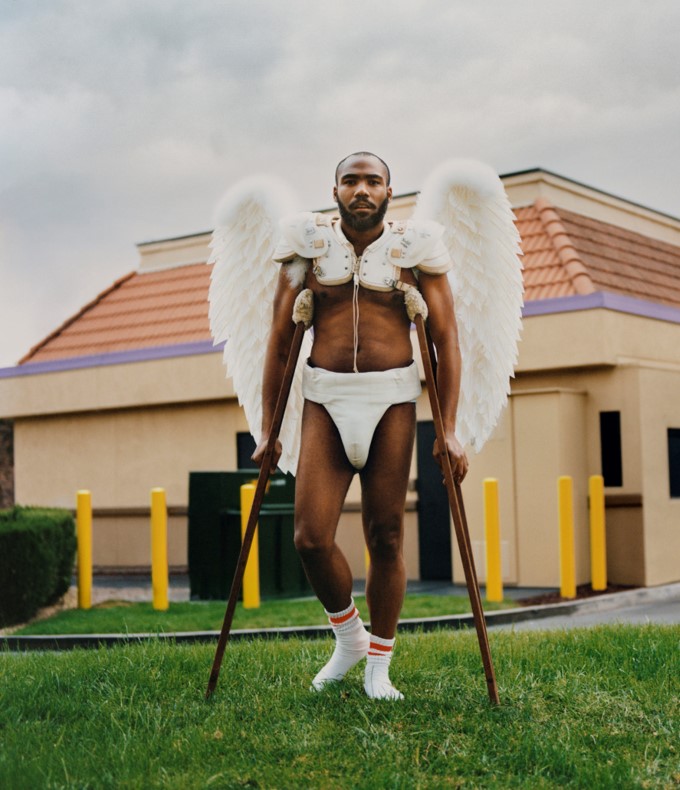 PLURAL IDENTITIES
For a long time, the idea that gender is determined by sex or that it is a fixed spectrum has been the subject of debate within societies and generations.
The wish to break with this pre-determination and the set of codes it imposes is growing as well as the claim of an individual relationship to gender.
Coming out of a confining language where "woman" and "man" are the standards of an essentialist and idealized vision, a desire to celebrate the reality of multiple identities where "women" and "men" in all their uniqueness and fluidity, take place, intensifies.
AWAKENED FLUIDITY
The right to break, to go back, and to question seems to be the principles that will guide the contemporary fight around gendered identity. Through the legitimacy of information, pedagogy, and transmission, it seems possible to invite the whole population to a greater acceptance of otherness. In a desire to seize what constitutes the "self" and its representations, gender leaves its stopped aspect to leave the place to doubt in full conscience.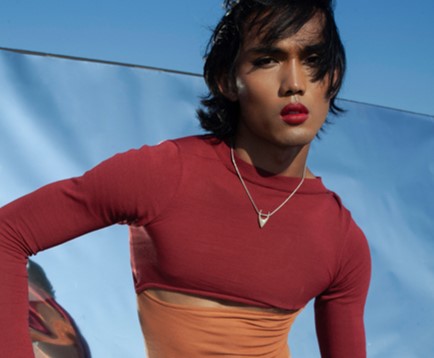 A more fluid show business:
Part of the drag movement, genderfluidity is "casualizing" as the red carpets, carried by a new generation of people.
For example, we can quote Sam Smith, singer with 5.5 million subscribers on TikTok announced on March 15, 2019 – in an interview with comedian Jameela Jamil – feel genderqueer and non-binary: "I am not a man or a woman. I think I'm floating somewhere in the middle."
Artists like Chris – Christine and the Queen -, Timothée Chalamet or even Lala Ace are also part of this genderfluidity movement.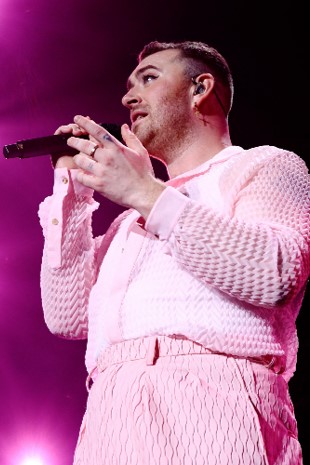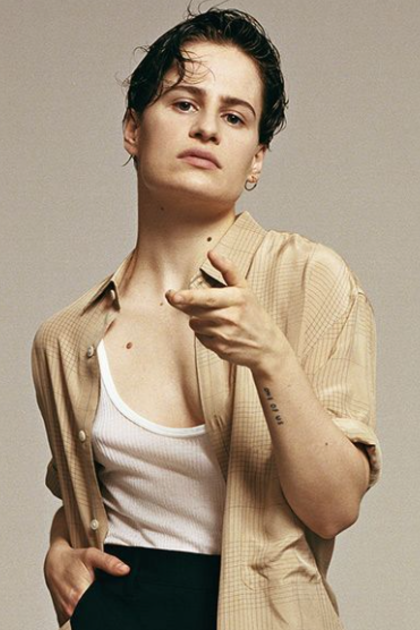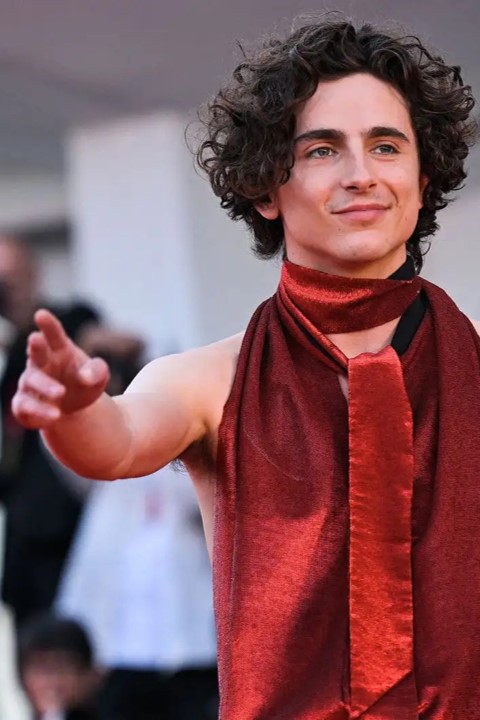 A more sensitive men's fashion:
Once very binary – tailoring versus casual – men's fashion is exploring new territories that are more couture, creative and sensual.
Turkish-born French designer Burc Akyol says, "I don't want to sex up the clothes. It's about feeling comfortable with what you're wearing. It has a gender: the one you choose.
There is a common bridge between women & men's fashion. The style and the real male know-how reinforce the female product offer. On their side, the male codes that were very limited are opening to a wider vocabulary that comes from women.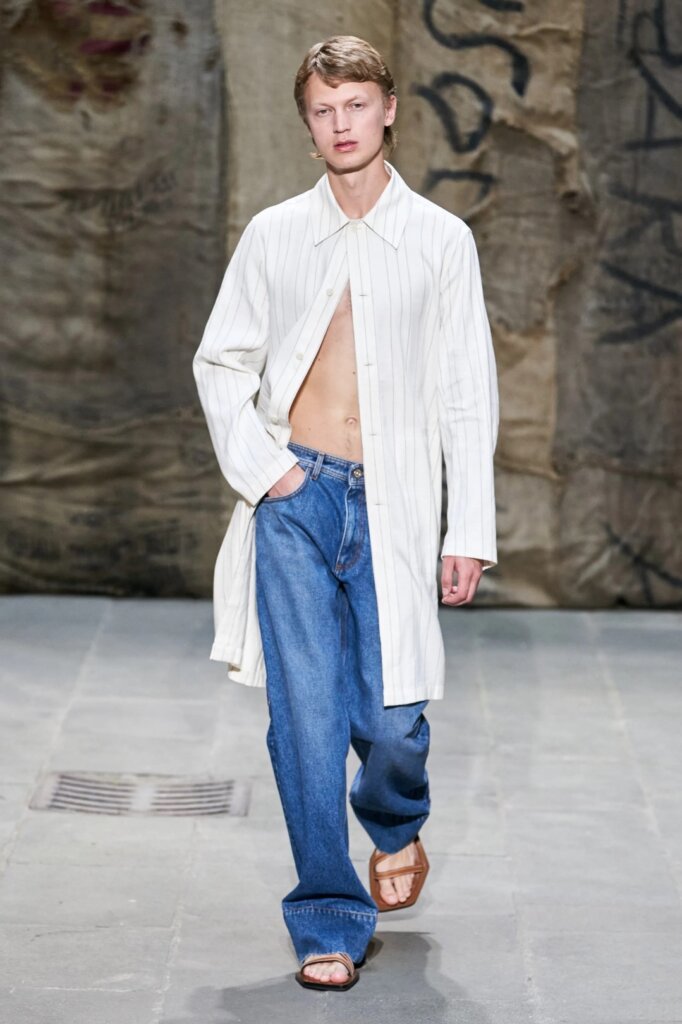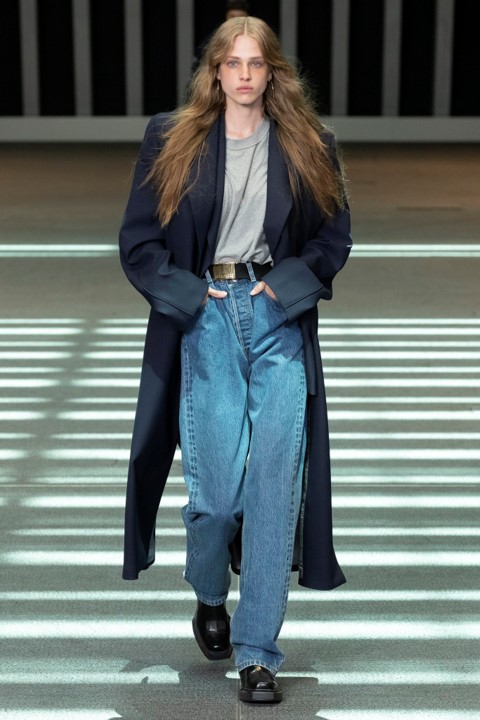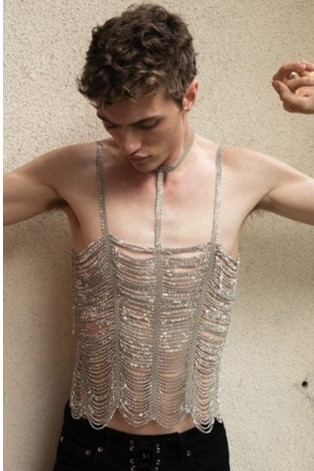 Within the agency we are convinced that the border between men's and women's wardrobes is blurring season after season. With this in mind, our Men's Fashion trend book offers "All Gender Capsules": aesthetic scenarios, product selections, all gender materials and shapes.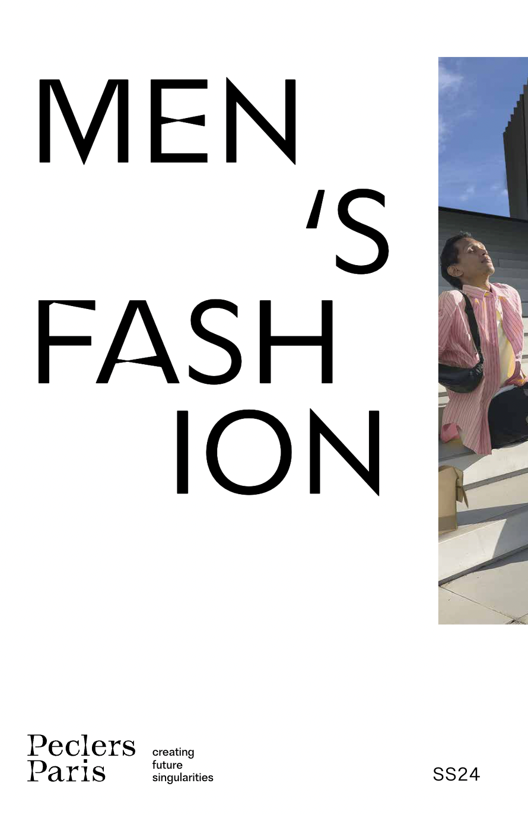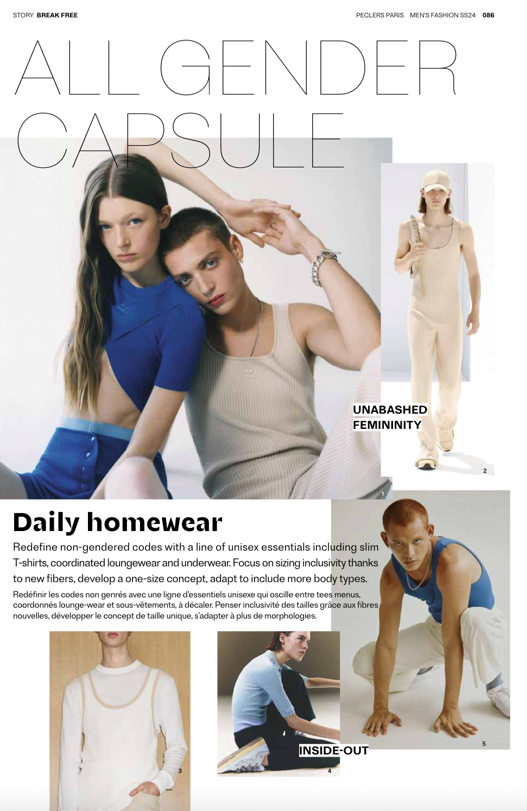 Bodies that matter.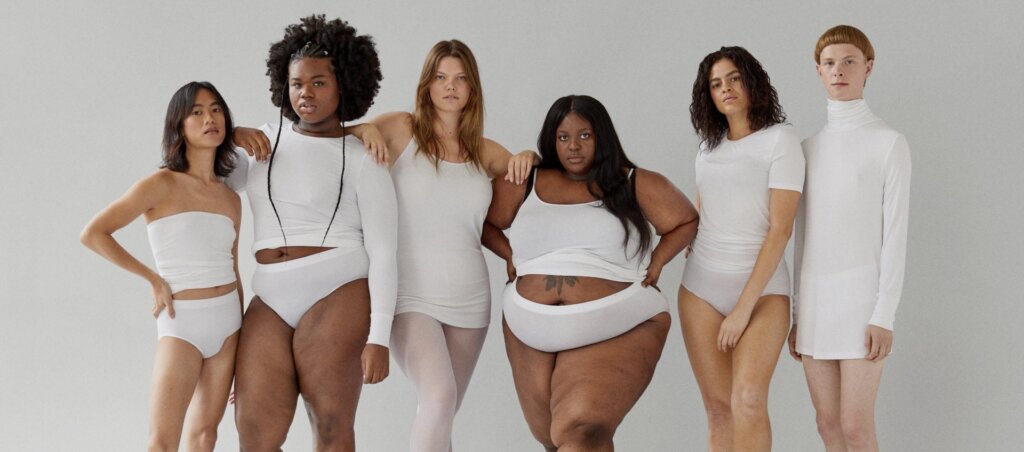 UNCONSCIOUS INTIMACY
While society oscillates between ultra-puritanism and overexposure of the bodies, the individuals struggle to define what is of the order of the private and the public and emerges thus a desire to break the codes of propriety. Thus, the private sphere of yesterday is voluntarily made public by the individuals, the intimate is transformed into the extime.
FEMINIST BODIES
Rejecting the injunctions imposed by society on their biological bodies and taking their sexuality out of childbirth, women try to explode sexual predeterminism and think of their bodies as a territory to be explored, in perpetual mutation.
The relationships of domination in heterosexual couples are being shaken up in favor of reconciling equality.
Claiming a right to change desires over time and periods, to see the spectrum of femininity as a range of mutable possibilities to be reappropriated, desire and pleasure become the satellites guiding new forms of feminine empowerment, individual and uninhibited.
A HARD REALITY
But in this context of bodies liberation and female empowerment, hard reality is imposed.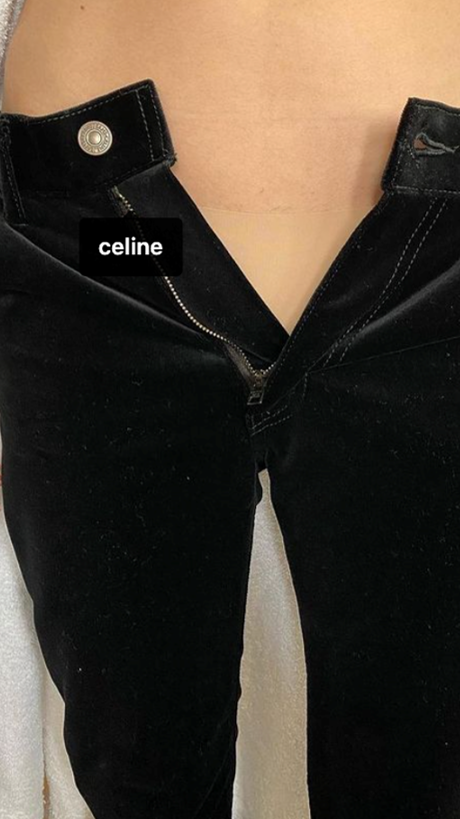 The diversity of bodies is one of the great worksites that fashion is about to invest but brands are still cautious and what should be a new standard is still an exception.
Up to size 40, it is still easy to find your size, but for size 44, there is an obvious lack of offer while there is a real market.
Women who wear a size 44 have 3 times less choice of clothes than others. For women who wear a size 46, there is 15 times less choice and 71 times less choice for women who wear a size 48.
"The size 34 which is widespread on 0.7% of women in France offers them the possibility of choice of about 14% of the offer. In parallel, the size 46 that 9% of women wear, offers only 0.6% of the offer." The French Institute of Textiles and Clothing (IFTH)
For the second year in a row, Francesca Burns, stylist consultant, makes the bitter observation of finding undercut clothes during press sales of luxury brands. Here Céline.
STILL A LONG WAY TO GO
"2.34%: This is the number of plus-size female models present at the Fall-Winter 2022 Fashion Weeks" The Fashion Spot, 2022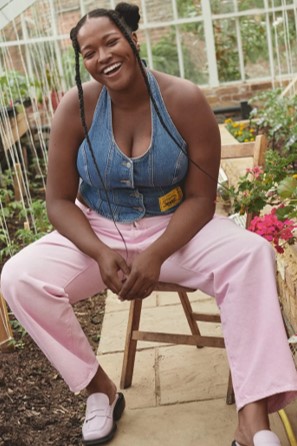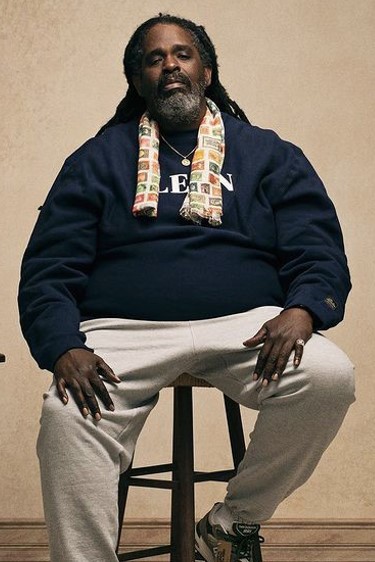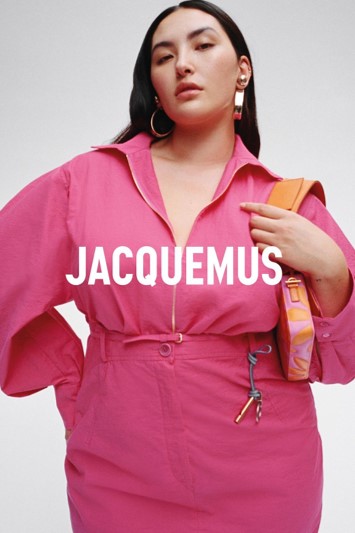 Even though brands are including more and more diversity on the catwalk, the campaigns remain timid in terms of inclusiveness. These campaigns, which used to be exaggerated, are now anchored in real, accessible, and everyday fashion.
Fashion brands are following the path of loungewear, lingerie, and sports brands that are already well-established and involved in diversity & inclusiveness. If "plus-size" models like Paloma Elsesser, Precious Lee, Ashley Graham, or Jill Kortleve have invaded the catwalks and the covers of magazines, it's mainly because, apart from their curves, they meet the other criteria of a so-called "classic" beauty… while presenting an added marketing value, because of their belonging to a minority. They are the guarantee of the "inclusiveness" of the big houses.
THE LOUNGEWEAR EXCEPTION
Sportswear lingerie brands have understood the impact of representation and for several years this sector has been engaged in a radical turn by adapting its offer and its communication.
KNITWEAR IN RELIEF
Sexy, chic, sportswear, casual: knitwear facilitates the opening to multi-sizes and therefore to diversity. The sector supports and brings creativity to "plus-size" fashion or to pregnancy clothes. We can mention Ester Manas and its edgy outfits or Marni who uses knitwear as a super "one-size" that adapts to the morphology.
Understand the evolution of consumer values that resonate with your brand
From the exploration of socio-cultural trends to activation, it is important to identify the evolution of consumer values that resonate with your brand, how to respond to new consumer aspirations, and what strategic roadmap to writing for your brand.
Our socio-cultural foresight observatory is a solid way of thinking about these issues. Our foresight approach is not a science of anticipation, but rather a way to imagine the future.
With, at the heart, the art of consumer insight and creation. An evolutionary analysis of the signals announcing the mutations of our world through a mixture of multiple references:
cultural, fashion, artistic,
sociological, philosophical,
news events, media & social networks, economics, data.
This analysis is based on 6 fundamental pillars: Identity, Hedonism, Nature, Science, Space-time, and Belief.
Our conviction: to humanize the analysis to stay as close as possible to the aspirations, lifestyles, and desires of individuals.
Knowing & embodying your targets
How to capture and recruit a new target? How to address your targets through the prism of their consumer values and lifestyles? What are their aesthetic preferences? How to innovate according to their specific expectations?
These are all issues that can be addressed by our Archestyles® methodology: a methodology to understand the evolution of consumers and brands.
Archestyles® allow us to better understand the desires of individuals and thus to better respond to their desires from a product, service, or store experience point of view… We define Archestyles® in a projective way, we enrich them, and adjust them dynamically to the trends of the moment.
Asserting a singular brand posture
What brand postures should you adopt to serve inclusiveness and diversity? What vision and ambition should your brand have? What are the inclusive values that echo your brand's DNA?
Examples include:
Bertille Isabeau: activist, feminist, body-positive and committed LGBTQ+ lingerie brand
PANGAIA: brand committed to the planet, universal, gerderless – innovation for all
LACOSTE: a classic, heritage, transgenerational and multicultural brand
Rethink your offer & product strategy
Stop differentiating collections (MAKE MY LEMONADE)
Serve the subtlety of bodies (GOOD AMERICAN, UNIVERSAL STANDARD)
Betting on one-size-fits-mosts (DOUBLET)
Thinking about genderless or genderfluid in the global offer
Include transidentity in intimate categories (MOODZ)
Peclers accompanies you in the strategic and operational implementation of these 4 major challenges related to diversity and inclusiveness. Contact us now to make an appointment!