Share On
Our Environments & Design team attended this year's edition of the Dutch Design Week in Eindhoven, the largest design event in Northern Europe. Drawing more than 350 000 visitors and showcasing the work and ideas of more than 2600 designers, the DDW is an opportunity for Peclers Paris to get a better insight on the design of the future and the future of design. The fair shines a great spotlight on the work and development of young talent.
Dive into the heart of Design Week by discovering an unpublished extract of our analysis. Full version to discover on our Peclers+ platform.
Dutch Design Week over the years has always managed to shine a light on new voices and talents. These need to be protected and nurtured, all those talented individuals need a place where they can convey their ideas. DDW provides just that: a good amount of energy and good spaces. DDW is a celebration of ideas.

Andrea Trimarchi & Simone Farresin (Formafantasma), ambassadors of DDW22
Get Set… We're on a mission! This year's theme says it all: DDW22 was all about getting ready for all the challenges coming our way. A strong sense of urgency and a wish for action was clearly palpable among the designers and studios present at the fair. Gathering momentum, finding that buzz as everyone comes together before the action takes place.
The projects and works that defined this year's edition of the DDW echoed the major trends that mark our trendbook Environments & Design SS24. We've identified two underlying creative synergies: the first one through an endlessly inspiring and playful approach to nature, referring to our "Nature Wonderland" theme. The second one invites us on a digital and distorted journey through different realities, in line with our "Perceptions of Reality" theme
NATURE WONDERLAND
An experimental playground, in which nature inspires poetic and laid-back worlds. In an almost naïve spirit, the concrete character of the plant and animal universe leads to dreamlike and ultra-creative escapes.
Leon Barre graduated from the Design Academy Eindhoven with his project Copy Copy, nominated for the Melkwegprijs award, with which he questions the act of copying in a playful and poetic way. Through a workshop, he invited participants to try and copy a cup, in order to make it less shameful. Is it really so bad to copy?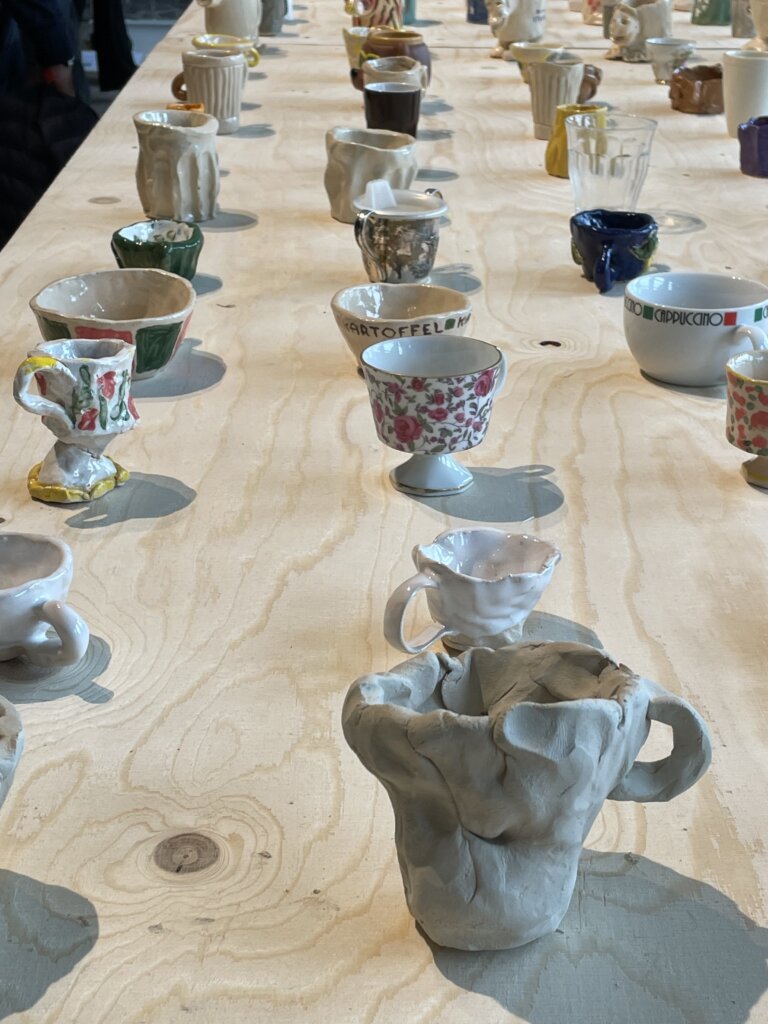 Kiki & Joost have been a key figure of the second wave of Dutch Designers for more than twenty years now, staying true to their creative freedom and to their hometown, Eindhoven. We visited their exhibition Low-resolution at their studio near Kanaaldijk, where they proudly showcase a low-tech approach to designing and making, to offset the over-digitalization of our lives. The projects on show were collaborations with companies such as studio BYBORRE and Sommer Glass, which honor low-resolution making processes as a way to shield and protect their creativity.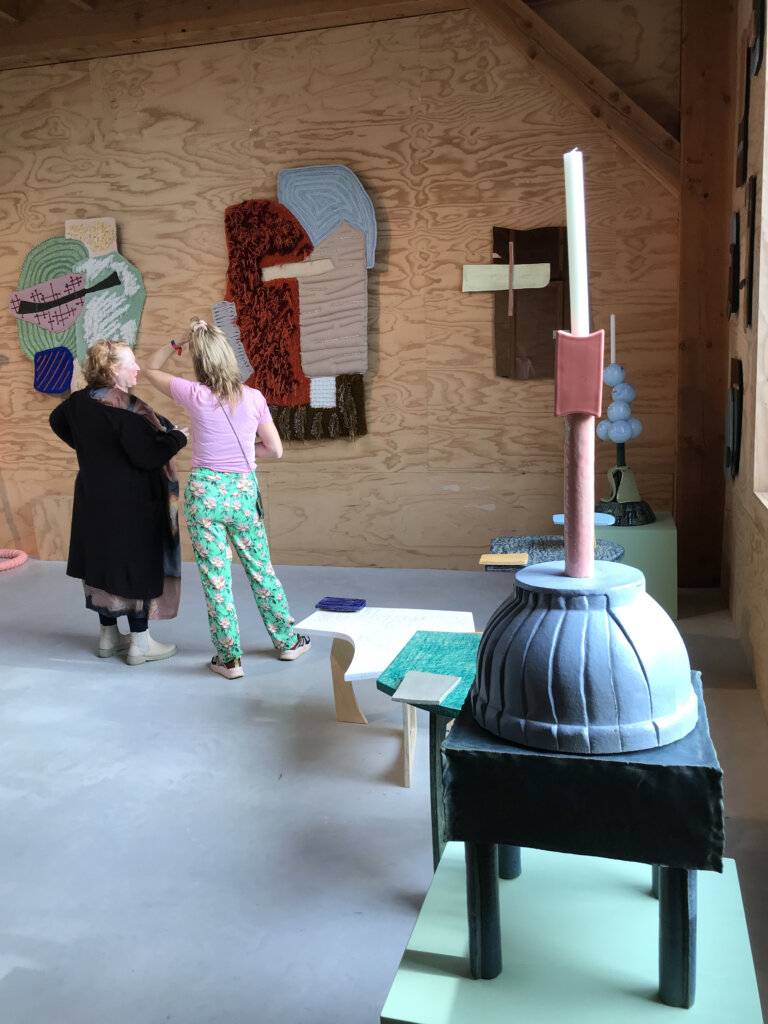 PERCEPTIONS OF REALITY
Creativity is stimulated by the digital world and codes from futuristic fantasy worlds invade our space. Originating in Asia, ancestral portrayals are seen through the prism of digital surrealism with a mysterious aspect that impacts reality.
Berry Llewellyn created a collection of wall objects for his project Polyphony, within which he explores materiality and questions the standardization and efficiency of our domestic environments. He explores hard and soft materials, synthetic and natural, allows cracks, imperfections and lumps to create unique and liberated objects.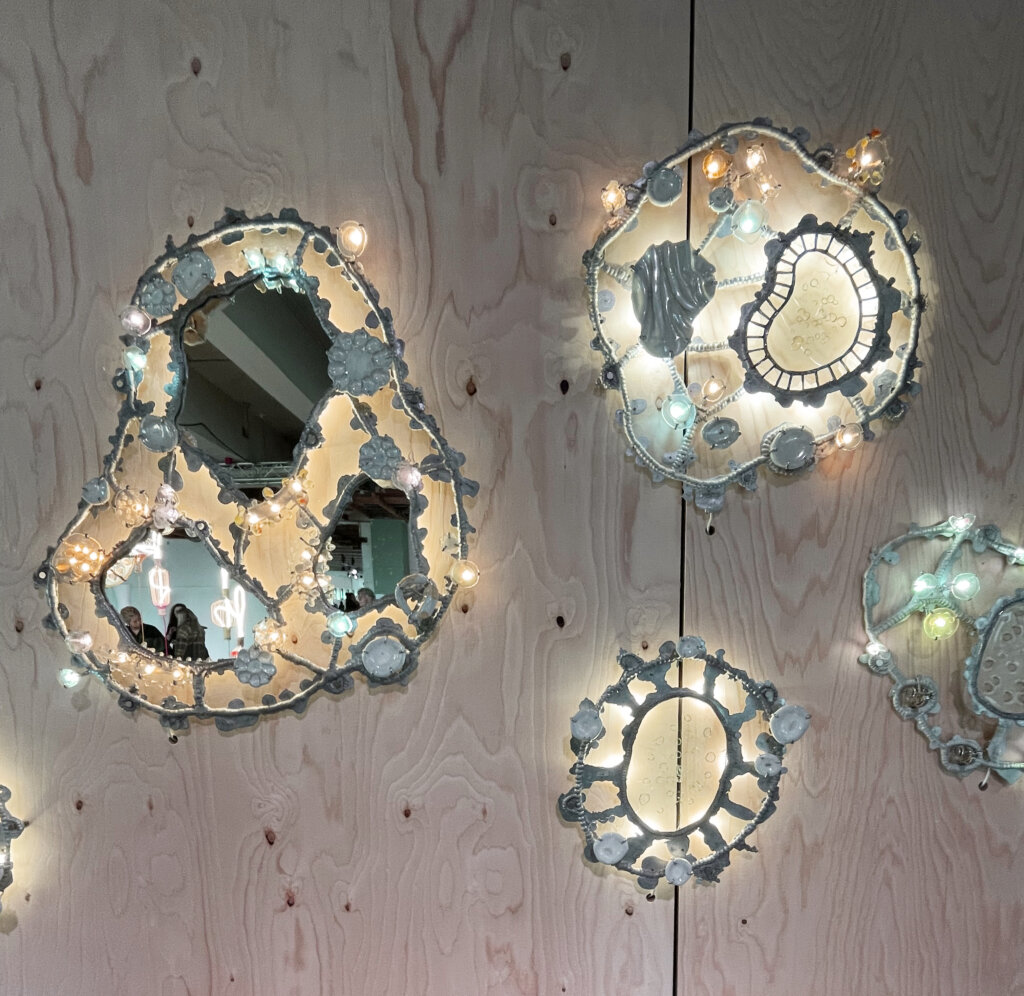 The exhibition Magnetic Moment at Kazerne, a must-see location during the DDW, invites us to step aside from our dystopian reality to take a temporary pause in their digital-infused haven. A bubble to let the mind at rest with meditative and hypnotic objects by Juul Hagemeier, sculptures and reflective objects by Rive Roshan, 3D printed Buoy Lights by Lucas Zito.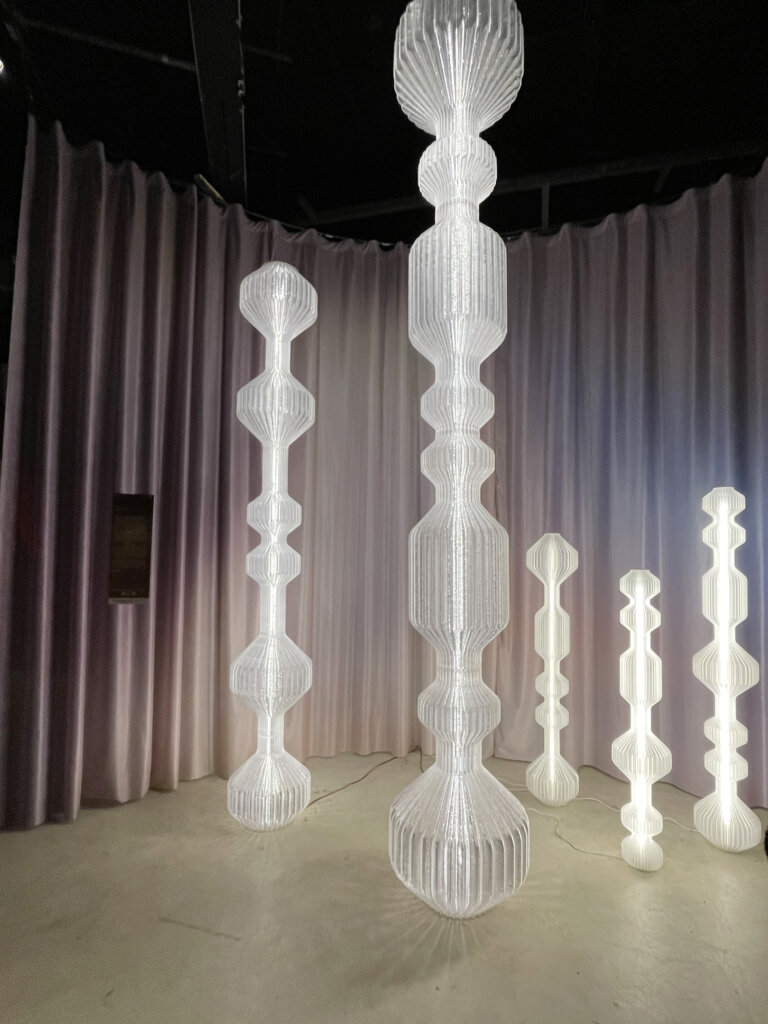 Our Environments & Design trend book highlights 4 lifestyle value platforms and translates them into creative scenarios aligned with emerging consumer attitudes. A selection of key colors and materials, fabrics and materials samples, inspiring decors and finishing to update products and storytelling. A methodology that extends from the product to its retail environment and visual identity.
Exclusif content for Peclers+ members
READ MORE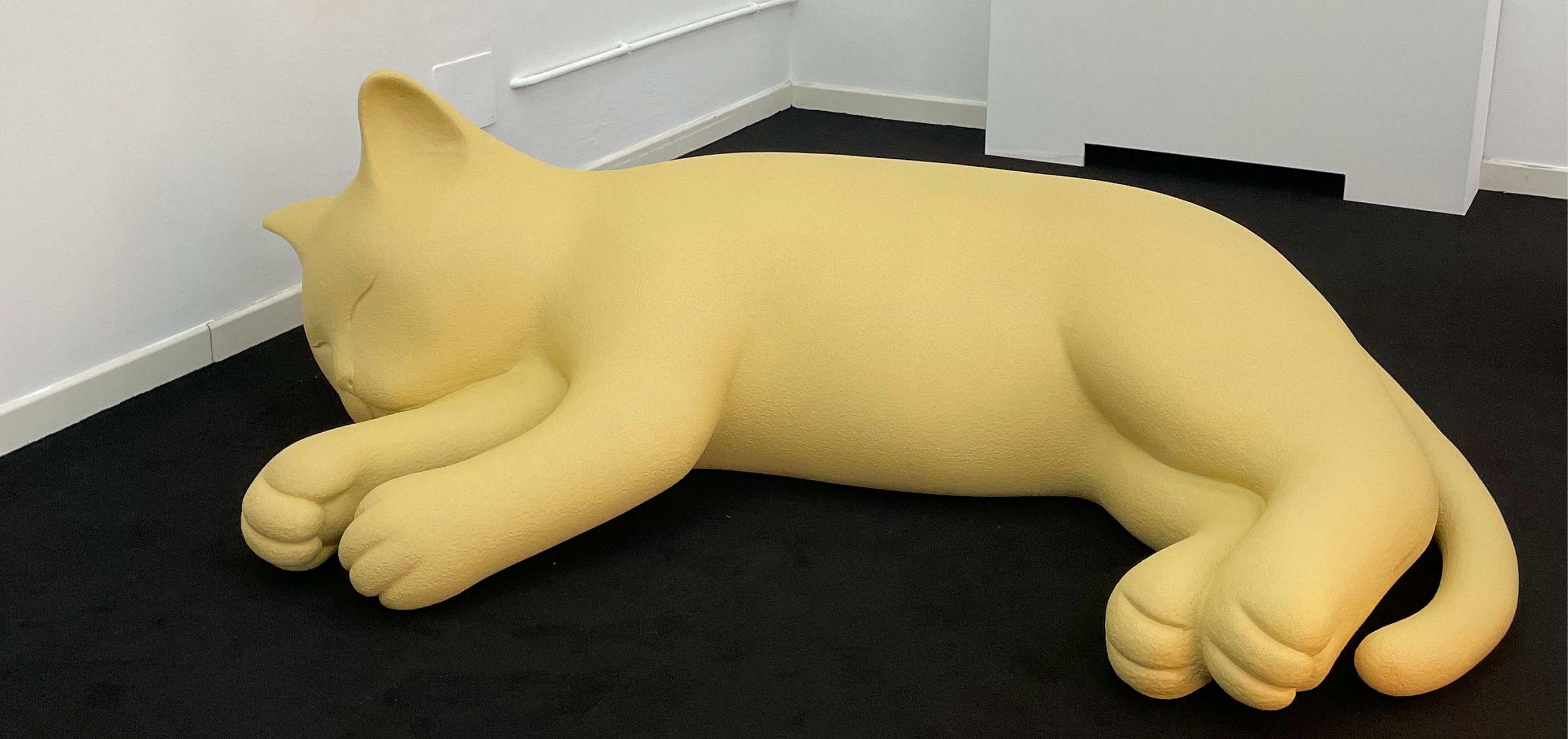 SS24 Environments & Design trend book
SS24 Environments & Design trend book
SS24 Environments & Design Trends: "Designers and creatives perpetually subvert[…]
Discover the trend book