Share On
Accelerating changes in lifestyle, new relationships with oneself and with others … half of the global population is wondering what our world will be like and how we will "live in it". More than ever, the question of living spaces is becoming essential.
Patricia Beausoleil our Head of Home, Environments & Design shares her reflections to assess the radical changes in our environments, to find new possible balance between individual and collective spaces in the post-crisis world.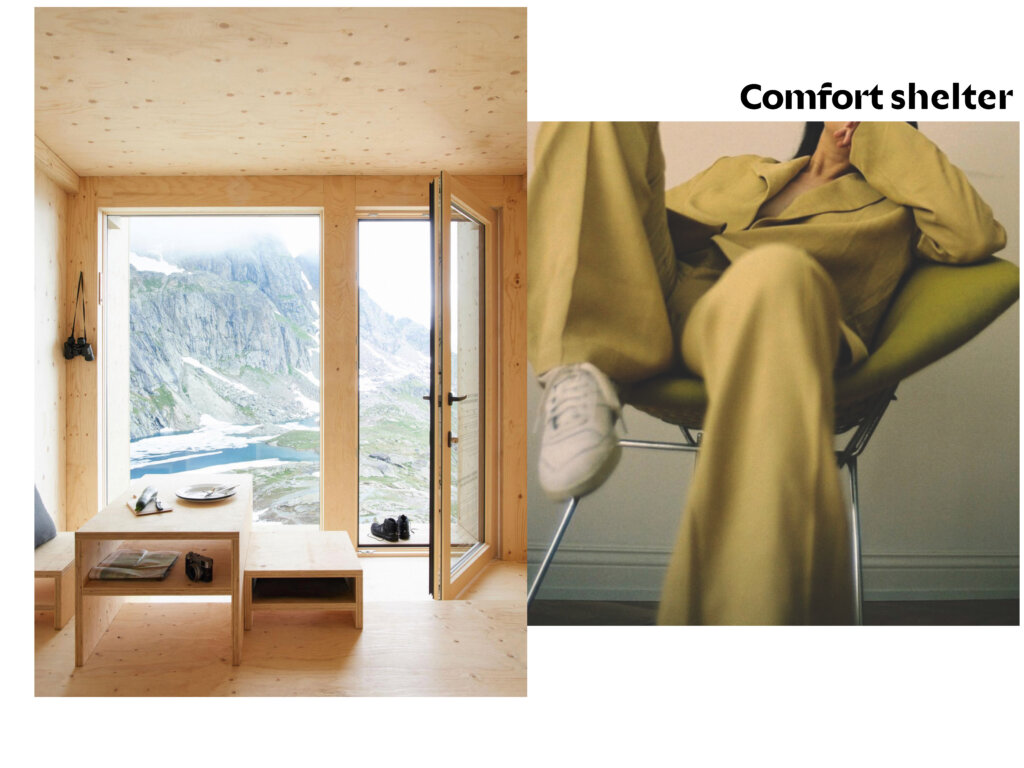 CO-LIVING & CO-WORKING
Sandrine Maggiani: How do these accelerated lifestyle changes challenge us to rethink living spaces?
Patricia Beausoleil : In a radically new context, our interiors have become the centre of all our activities. At the same time common or intimate spaces in which we rediscover the relationship with others or isolation, our living spaces are reconsidered in order to adapt to multiple activities and functionalities throughout the day and to respond to new requirements:
– Decompartmentalisation: no more boundaries between family, work, relaxation and leisure  spaces.
– Multifunctionality: modularity, adaptability and pragmatism.
– Safety: protective, reassuring and welcoming refuge.
– Simplification: technological innovations, connectivity, home automation to be  more inclusive and multi-generation friendly.
NESTING FOR ALL
SM: In this context of social isolation, what role does the "living" space play and how does it transform our lifestyles?
PB: During this long period of isolation and time for sharing with our close circle, the living space plays the role of a "connector" that responds to a search for personal and social balance where we can rediscover simple activities that provide well-being and pleasure.
– Cooking activities, from homemade recipes to classes on instagram, preparing and sharing meals has never been more crucial in maintaining the vital link with the other. The "kitchen" reinforces its role as the central connector in the home.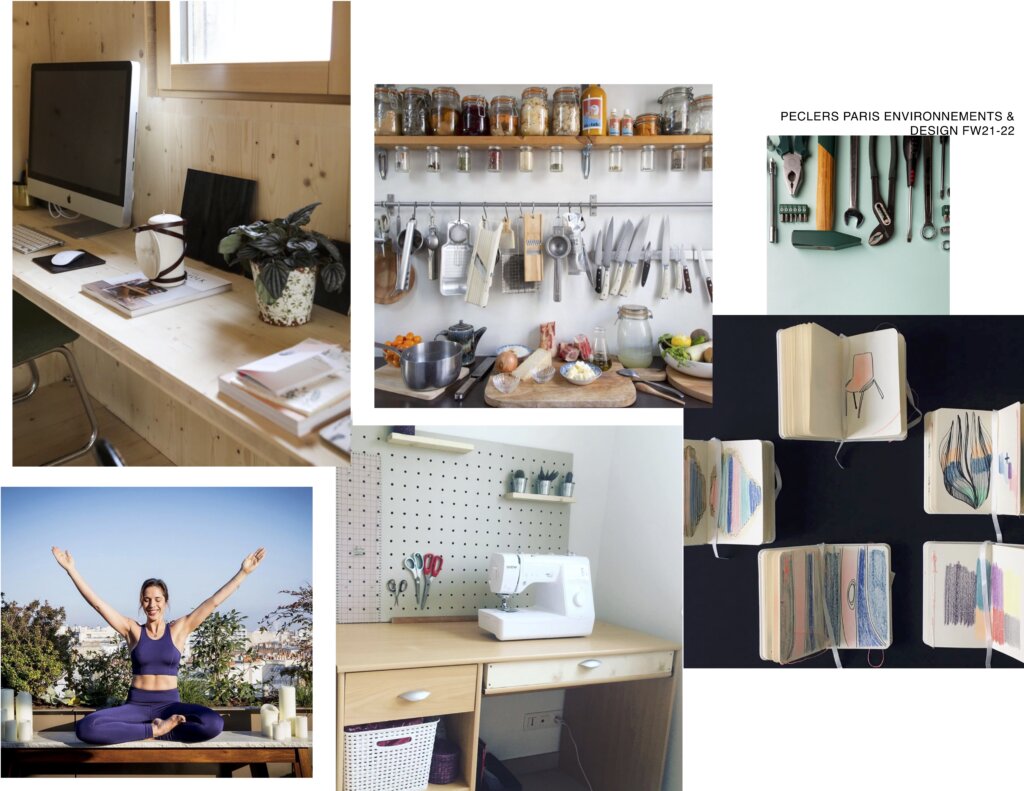 – Activities to reconnect to oneself, to the physical well-being: yoga and relaxation to maintain our vital energy, to reconnect with a personal sensoriality and to escape mentally from confinement. Intimate spaces are created, where to ritualize moments for oneself aiming at better quality of life and serenity.
– Educational and creative activities, sewing, drawing, painting, gardening and DIY stimulate the pleasure of creating, to give meaning or transmit emotion in our actions. 
REWIRING ESSENTIALS
SM: What are the main directions observed and illustrated in the  FW 21-22 Environments & Design trend bookthat are more essential than ever to better live in the world to come?
PB: Going back to the essential, re-evaluating the value given to what surrounds us.
Favouring a well designed simplicity, a minimalist, pragmatic and sensitive design, reassuring by its universal dimension and satisfying because it is long-lasting and of high quality.
Redefine priorities and consumption habits.
Favouring proximity with a local and hyper-local consumption, eco-design, the use of natural and recycled materials.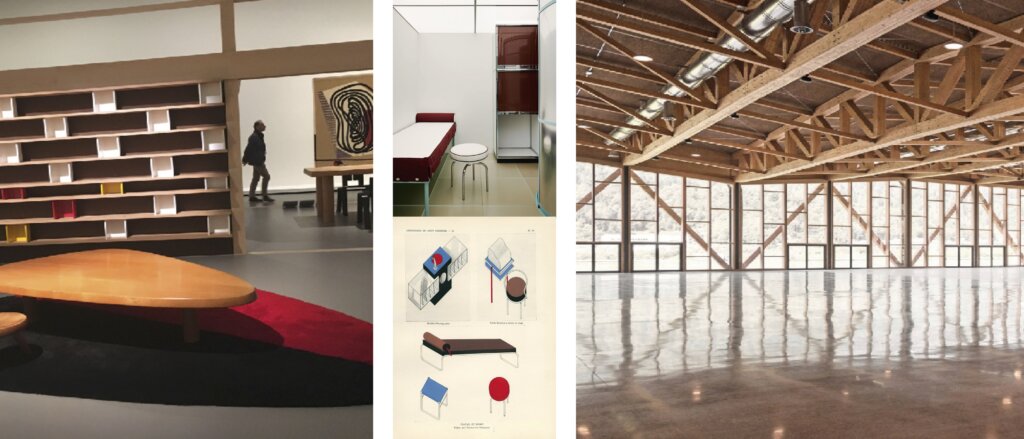 RETURN TO UNIVERSAL FUNCTIONALITY
How will we reinvent functionality?
 Today, product design is interesting and attractive when it is based on a functional, universal and timeless approach without sacrificing creativity.
Functionality is redefined, with the notions of durability, circularity, social ties, and even status being added to its purpose of use.The recent exhibition dedicated to Charlotte Perriand at the Louis Vuitton Foundation resonates with some of the expectations towards creation and design.
The functional object will become a manifesto, a witness to the expectations of our society.
During the confinement, we continue to research and share the signs around us, that  inspire us, to encourage you to remain turned towards the outside world, and look towards tomorrow. Let's keep in contact