Share On
In a search for alternative solutions to the imminent shortage of raw materials and natural resources, designer Alexia Venot, a graduate of ENSAD (France's National School of Decorative Arts), puts ecological and social challenges at the center of her creative process.
Her ambition: Explore new materials that have been considered waste up to now, combine skills and interact positively and sustainably on ecological, agricultural, technical and human transitions to help build the world of tomorrow.
In collaboration with a craftsman, a laboratory and a manufacturer, Alexia created Hay & Husk that produces agro-sourced materials, textiles and papers using the little-known properties of the waste straw, bales and bark that come from France's rice growing industry.
The collection's totally biodegradable and recyclable references can be used for anything from surface coverings to objects. Thanks to handcrafted and industrial procedures, the designer has generated a complete ecosystem of solutions that include extracting the material, transforming it and imagining its end-of-life for a local, circular and sustainable economy.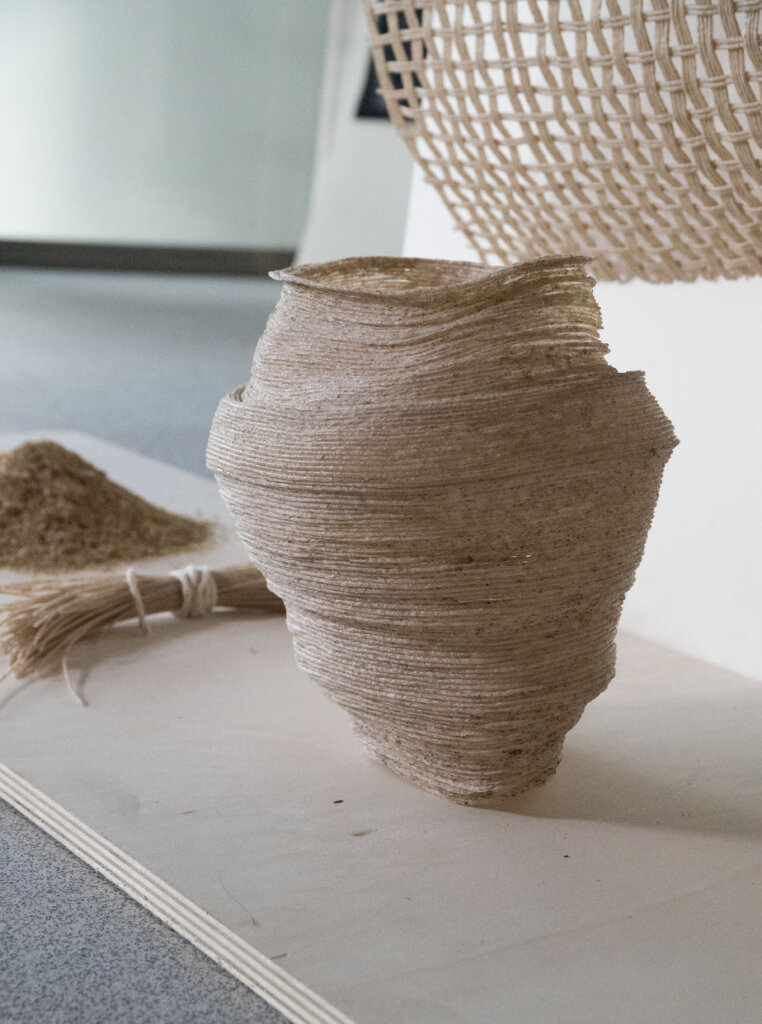 Our Environment&Design SS 21 trend book celebrates the creativity of emerging, confirmed talents to illustrate our convictions and points of view. It will inspire you throughout the season. Discover Alexia Venot's Interview:
Sandrine Maggiani: Why did you choose to create a collection from waste?
Alexia Venot: Because the designer's role is to make contributions to help preserve the planet's natural resources. Hay & Husk began with a desire to materialize the ecological drama of the cultivated rice waste products that areburned in France and around the world. It's time to change our production methods by imagining new materials and new types of collaborations that don't have a negative and irreversible environmental impact on our planet.
SM: What message did you wish to transmit by creating the Hay & Husk collection. How does it contribute to creating sustainable solutions?
AV: The collection offers a positive message and incites awareness by proposing durable, doable concepts that use local materials. The textile and material collection invites us to a benevolent, reassuring contemplation. It draws its chromatic and graphic references from the landscapes of the Camargue region in France, an area that is extremely vulnerable to man-made transformations and where its consequences are the most visible.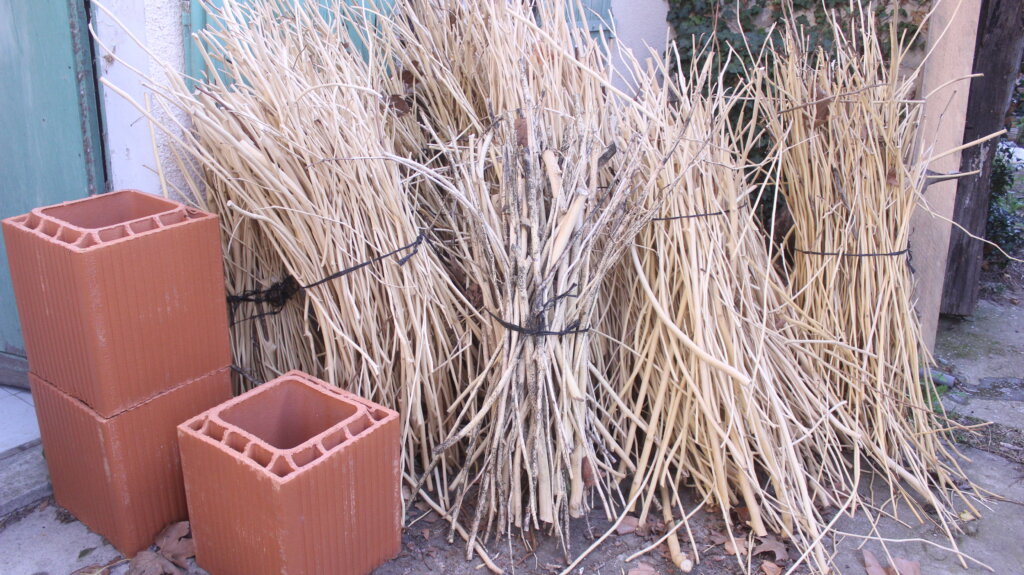 SM: In this era of an unprecedented ecological crisis, how can design become a significant, positive player in the fight against climate change?
AV: The current ecological crisis, can immerse us in pessimism and anxiety, leaving us no other choice but to learn to co-exist with the catastrophes we've created like global warming.
But we can also see this crisis as a formidable opportunity to refashion the environment by setting up new models, systems and forms of collaborations where design will play a key role in accompanying the ecological transition.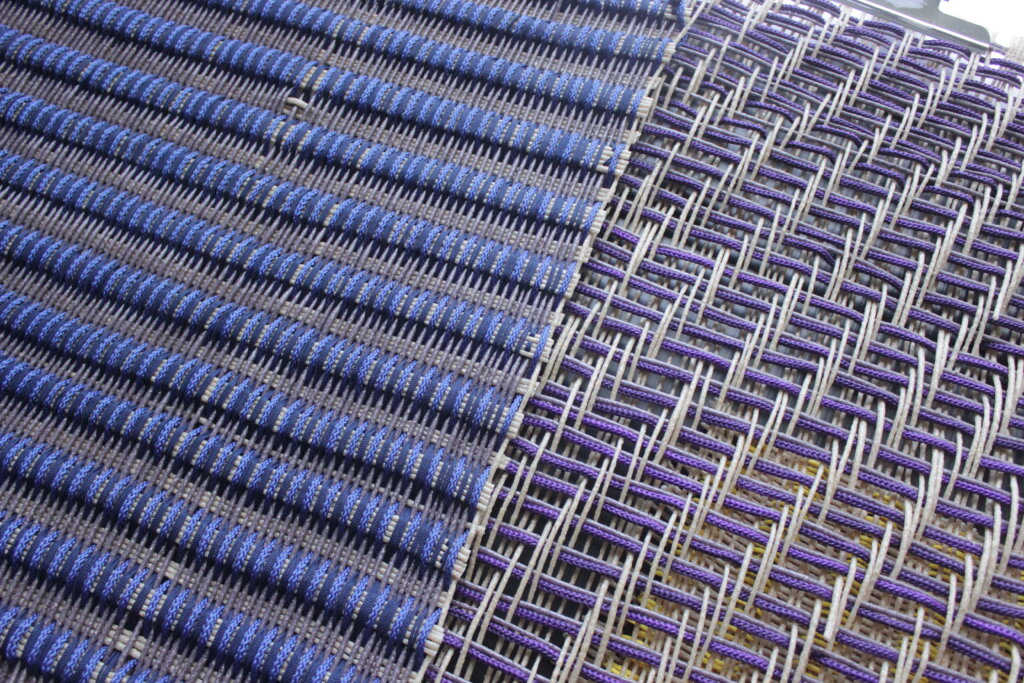 SM: What do you think about the power of eco-conceived objects on the environment?
Eco-conceived products have a unifying power. Their objective is to avoid impacting the environment and also to change our behavior. They concern all players in society and all professions. As I see it, the power of materials and objects is stronger than a person who gives an alarming or moralizing speech. Each user experiences an object through his emotions.
We also need to breathe new life into eco-conception and reinvent our relationship with objects to go beyond a fantasy image of nature. The danger is to avoid developing a concept based uniquely on measured data or to quantify and create a new form of standardization at any price. It's important to leave room for more spontaneity, poetry and even randomness in eco-conception while remaining aware of its restrictions. Solutions are often born out of tight restrictions.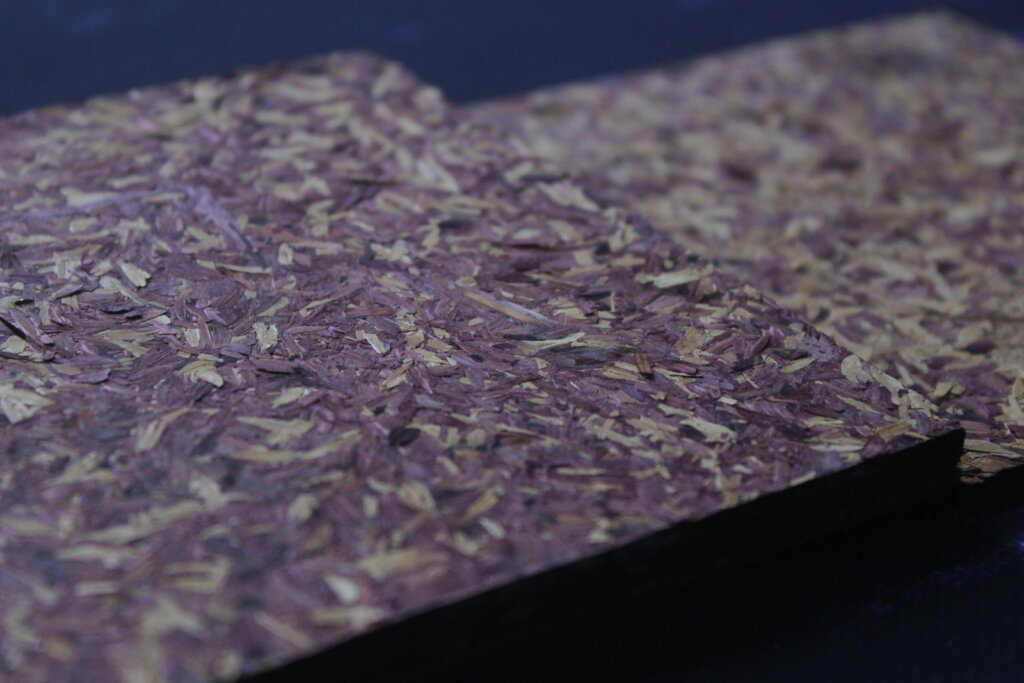 SM: In the future, how do you see design, what effects do you wish to produce both in the absolute and in our everyday lives?
AV: Ideally I wish design would sensitize more people to our responsibility as human beings in terms of products and the length of their life cycles. It is essential to consider the context in which objects are made. Improving our knowledge and relationship to an object through its material, sustainable design invites us to be more concerned and have an affection for things that show their true nature, origin and even the processes involved in their transformation.
The design of the future is inscribed in a collective that is collaborative, cooperative and respects living beings and their equality. Tomorrow's design brings us together, it is democratic and resilient. The future designer will function within this context and truly be a designer "in the field".
Our seasonal trend books and consulting teams are available to inspire your creative processes and accompany you as you conceive your products and collections to reconcile your brand objectives with today's consumer aspirations.