Share On
Once again this season, ISPO Munich proved that it is still the largest, multi-sectorial, international trade fair for the sports industry. From January 26th to 29th 2020, 2,800 exhibitors offered a 360° vision of the Outdoor, Running, Fitness and Urban, Team or Snow Sport markets …
The fair's ambition for this 2020 edition: make "sustainability" a standard so all brands exhibiting commit themselves to an eco-responsible approach. From reducing water and energy use, reducing waste and minimizing their carbon footprint, every OR almost every company present is currently or on the way to creating responsible products and collections while maintaining a high level of performance and technicity.
A look at the brands and innovative initiatives that caught our team's eye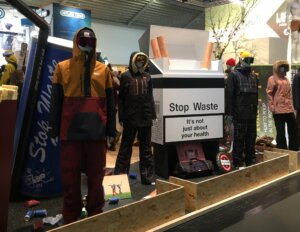 When brands meet the "sustainable" challenge
Patagonia is one of the sport industry's pioneer brands. But this season, many other brands decided to meet the sustainable challenge by offering products and innovations that emphasize biodegradability, recycling and recyclability. Each company, on their own scale, from young start-ups with plenty of OR limited resources to key market players like Adidas Terrex, Fjallraven, Houdini, Picture… confirmed their commitments: a circular economy, fair-trade wools, equipment and clothing repair … every potential solution was proposed and shared at the fair.
This Japanese brand energizes fishing wear OR gear with straight, clean, discreet cuts that combine modernity with function.
We retain: Their eco-conscious, "Be Earth-Friendly" approach on how to use recycled materials in a way that will incite clients to participate in their clothing recycling program.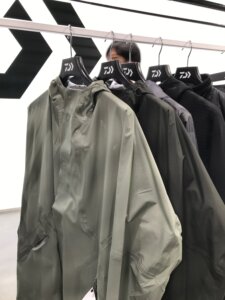 A new venue for the mobility market, this Swedish brand proposes completely electric scooters and motocross bikes that have a surprisingly pure design …
We retain the concept: entirely customizable models that begin with a base that the user can then adapt to his specific needs: snow tires, transportation boxes, ski roof racks, extra seats, baskets and other supports or objects.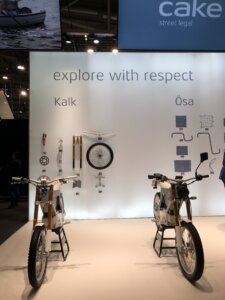 This American fitness brand is inclusive, body-conscious and eco-conscious.
We retain: Their clothes – and packaging – are made from 100% recycled, reused materials conceived to hug all body types. Their slogan: "Old fishing nets are more appealing on you than they are at the bottom of the ocean."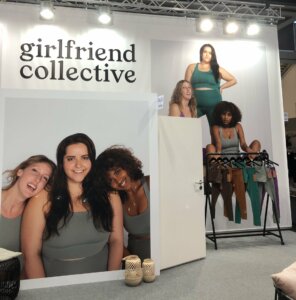 The 2020 Ispo Awards Awards honored VEJA for the Condor: a truly responsible running shoe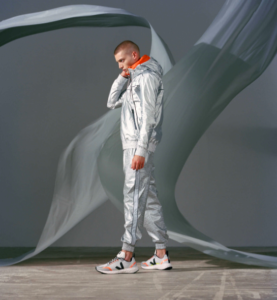 © Photo Vincent Desailly/ VEJA
This is the first running sneaker model from the French brand Veja, already known for its ecological commitment.
We retain: A high-performance, sustainable running shoe. Made of banana oil and rice or sugar cane waste … it is totally biodegradable.
Our consulting teams are available to inspire your creative processes and accompany you as you conceive your products and collections to reconcile your brand objectives with today's consumer aspirations. For further information contact us !