Share On
For this unprecedented season, the decoration, furniture and design fair Maison&Objet has gone 100% digital. The purpose of this "Digital Fair", which is being held online until September 18, is to maintain an interactive relationship between brands and buyers/prescribers. How to stay ahead of the competition, enrich its offer and its mission, while strengthening its role as a discoverer of trends?  How to do so with Philippe Brocart its CEO.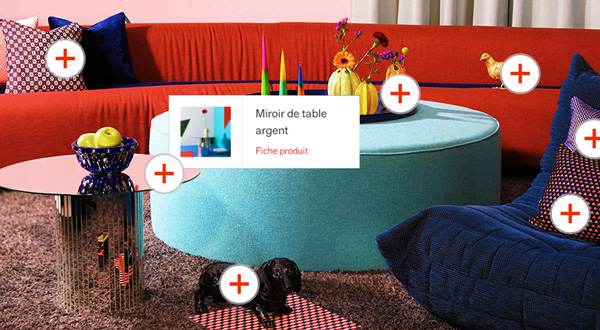 Images :courtesy of  M&O
Sandrine Maggiani : Going 100% digital is a major challenge for Maison & Objet, a tradeshow where interaction with objects and materials seems essential. How did you achieve it?
Philippe Brocart: 
The step ahead: Having made the shift to digitalization by creating a digital platform 4 years ago has allowed us to make the tradeshow experience more immersive and give brands the opportunity to present their collections internationally.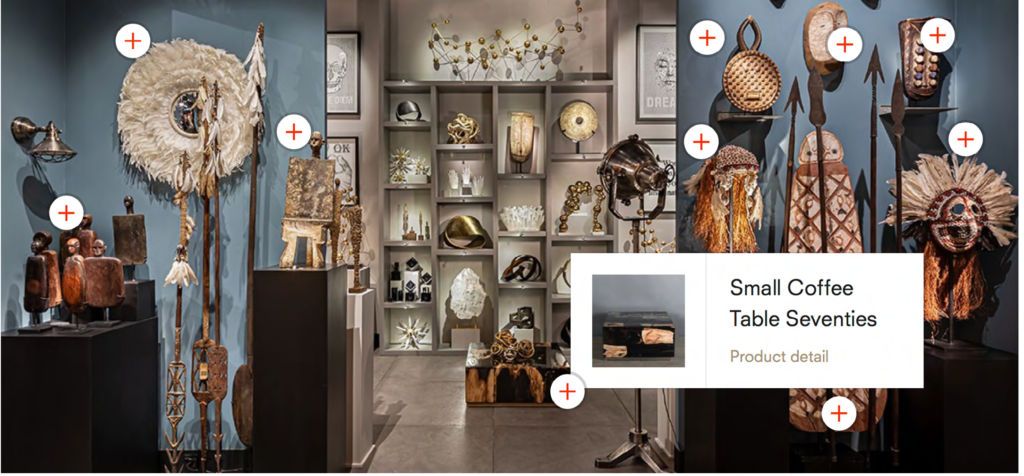 Today, our strengths are our ability to accelerate the transformation that has already been started and to extend our mission of helping brands to increase their visibility, their accessibility and to expand more easily during the show but also throughout the year.
Tomorrow: thanks to our role as a connector through connecting businesses, which is our main asset, our ambition is to become a privileged partner for companies by proposing a wider and more diversified offer to meet their changing needs in real time.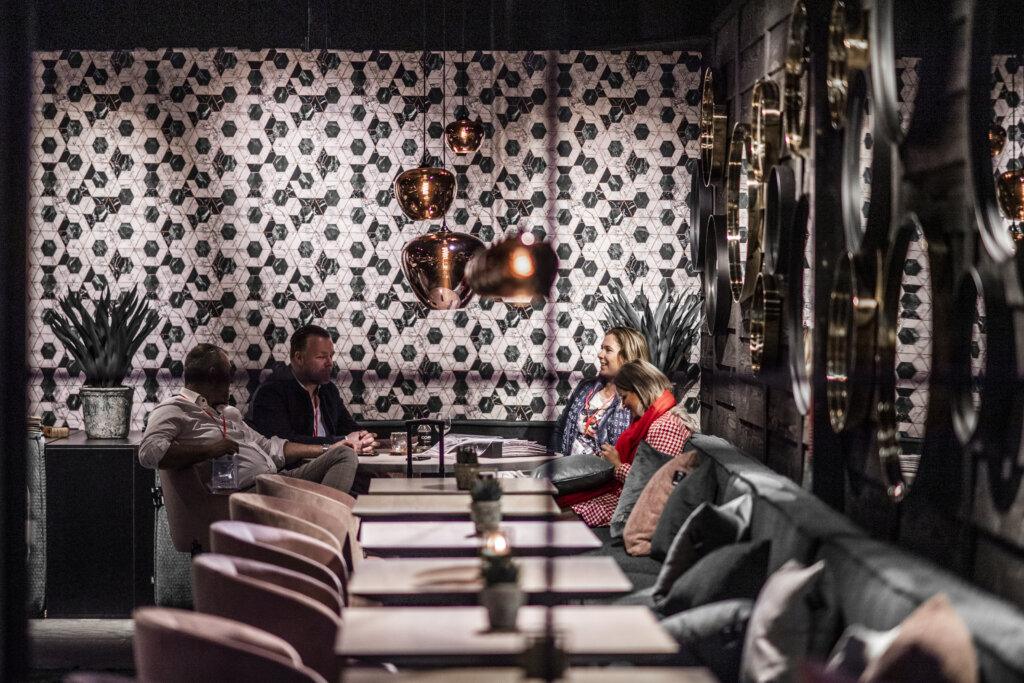 SM : What are the positive impacts of this transformation for the 400 000 professional buyers/visitors and brands?     
PB: The step ahead: At the center of these virtual spaces, professionals are invited to discover the trends and evolutions in decoration and design, to be informed about the main themes and/or the essential products.
The strengths today:
1- The "multidisciplinary" platform that offers "Digital Showrooms" on the MOM site for the "product" offer and Digital Talks on the Maison&Objet site for content and inspiration. This digital space allows us to continue to feed their research and creativity, inspire them through virtual conferences on retail, trend forecasts… Tomorrow: propose an exclusive service through live "virtual" events and webinars during the fair and throughout the year by giving unlimited access to replays, exclusive encounters… included in an offer on which we are working.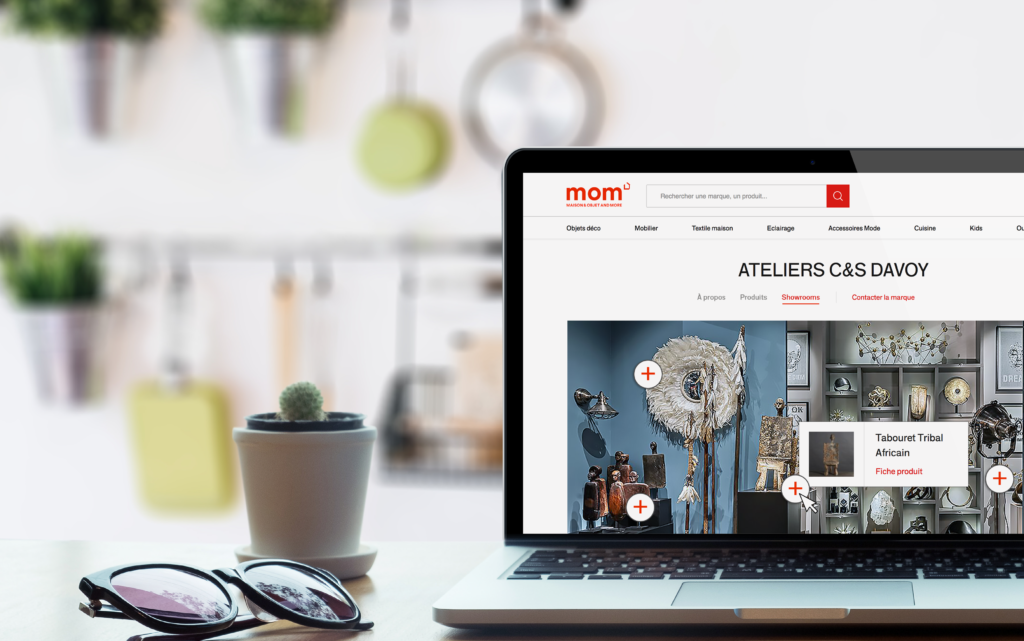 2- The personalization of services already initiated with a newsletter, product selections, an online magazine…this digital offer enables us to inform and inspire subscribers all season long. Tomorrow: The data- curation. Thanks to the data collected to meet their needs, personalized product recommendations will be proposed to visitors and brands – who have subscribed to a "membership" in a format currently under reflection.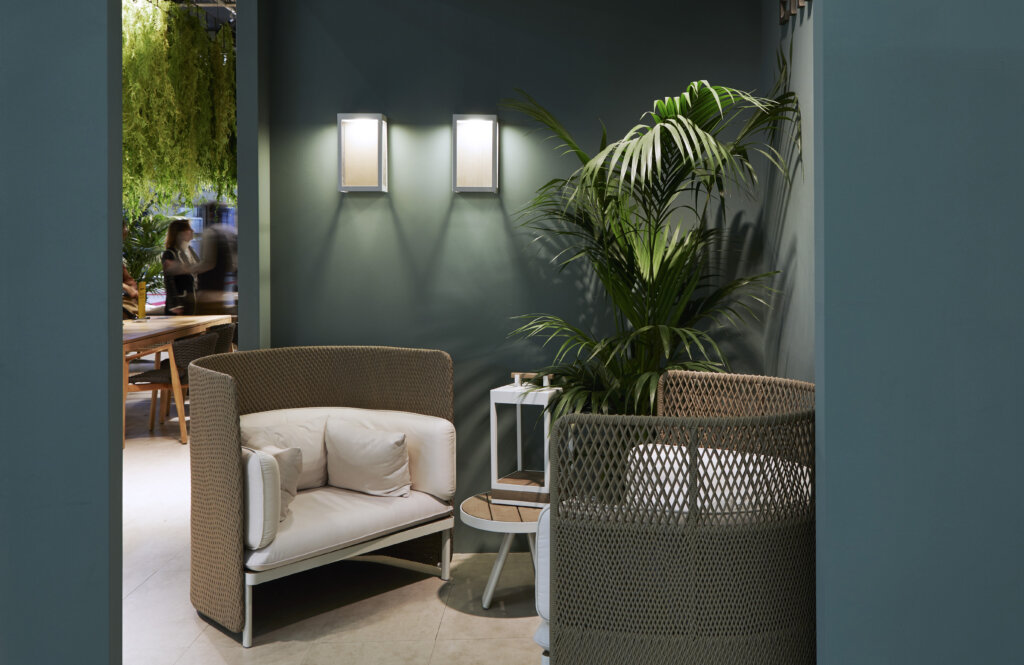 3- The marketplace encourages discovery and interaction with a direct access to products without "marketplace retail type" transactions but with a direct contact with the brands. Tomorrow: We are working on the possibility of placing orders directly with the brands. 
SM: You have started to reflect on the world of work with the "Work! Space". At a time when the accelerated transformations we are experiencing are more than ever questioning not only work but also living spaces, how will this offer evolve?
PB: The step ahead: Since 2019, driven by the digitalization and opening up of work environments, we had big ambitions in this sector, which must respond to societal changes. And we wanted to give this new dynamic a boost at the fair.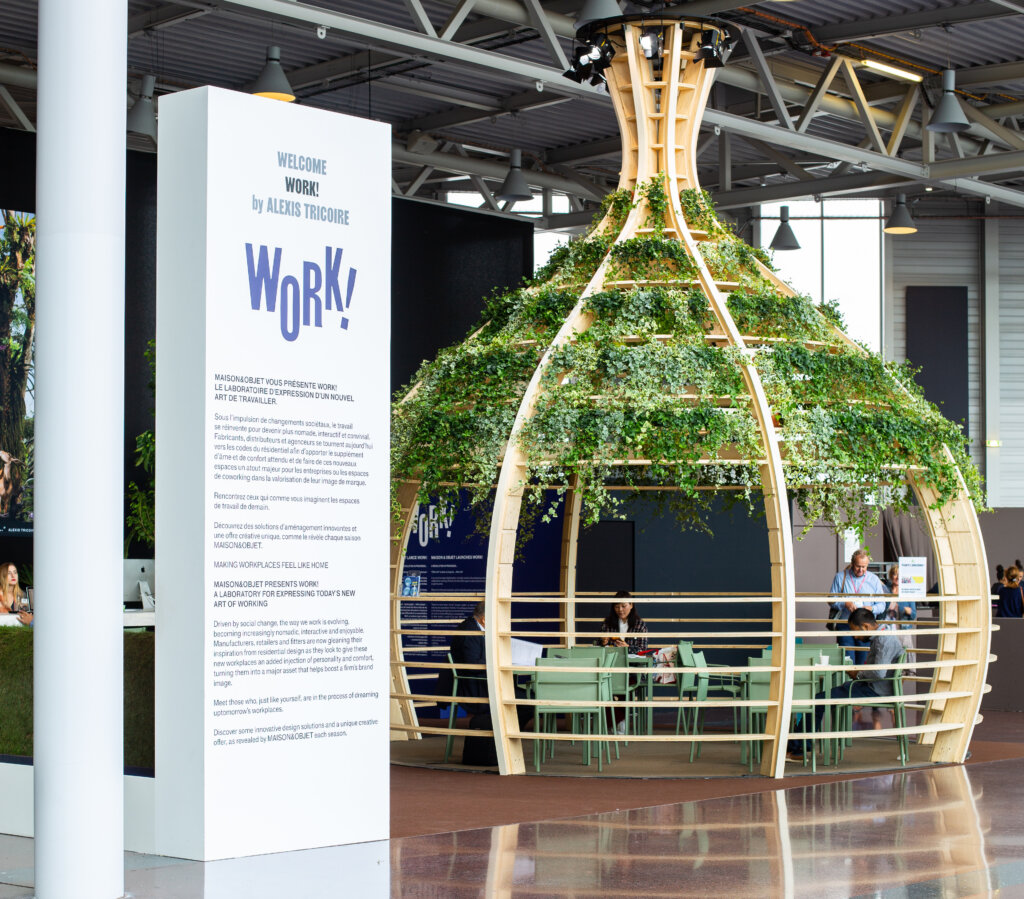 Today we continue to reflect on the reinvention of collective spaces, offices, hotels, and of course the home, aware that with recent transformations, all living spaces are impacted. Tomorrow: In a dynamic of helping to keep pace with changes in the work space, for the next tradeshow in January 2021, the "Work! Space" will propose an offer enriched with creations imagined during this time of crisis, with the ambition of becoming the place to reinvent work spaces", in live and in physical version.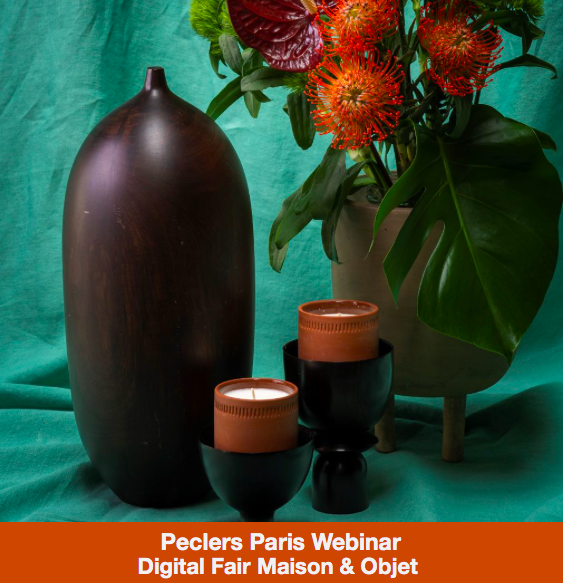 To watch Patricia Beausoleil's –  Home Director, Environments & Design Peclers – talk  on "nature muse and ecological enchantment", click on M&O digital talks.  And on the following link to learn more about our latest Environments et Design  trendbooks.