Share On
This new edition of Maison&Objet is placed under the theme of "New Luxuries", and has been designed to offer unique experiences, rich in encounters and discoveries. Between "Uber Luxury", which combines high fashion craftsmanship and high technology, and "Lux Populis", which surfs on pop culture and inclusion values, the vision of luxury is uncomplicated and uninhibited without forgetting to be committed.
The theme of inspiration for this edition of Maison & Objet 2022 echoes the major currents that mark out our Environments & Design SS23 trend book.
Through 14 sectors, the Maison & Objet March 2022 edition covers the whole universe of decoration, design, and lifestyle. An opportunity for our Environment & Design team to review our aesthetic bias and our vision of this season's must-have trends.
As part of the Maison & Objet Talks, our Director of Environment & Design, Patricia Beausoleil, gave a conference entitled PECLERS' FAIR FAVORITES FOR LIVING SPACES TO FIGHT THE GLOOM.
The objective of this talk was to decipher 2 key trends from our latest workbooks. An insight into our seasonal aesthetic choices that we found at the show.
"FEEL GOOD" TREND
Here we display a need for vital optimism guided by a colorful expressiveness. Performance is reinvented through the prism of a fun and quirky retro-futuristic creativity. This theme is projected in a living space that displays a fun and heterogeneous aesthetic, a creative habitat that relies on the modularity of the rooms and comes alive with energizing colors.
KEY POINTS:
Hybridize the codes of sport with functional design
Color rules, down with gloom!
Think committed, inclusive style, with humor
Cultivate playful spontaneity
AESTHETIC TERRITORIES: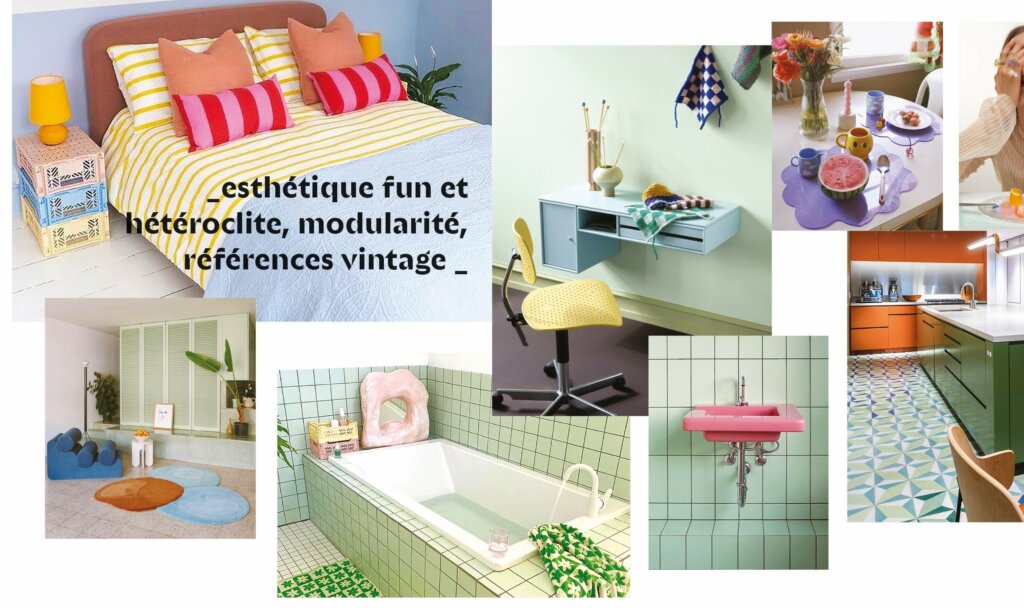 In pictures, the favorites of our team, illustrating this trend on the Maison&Objet show: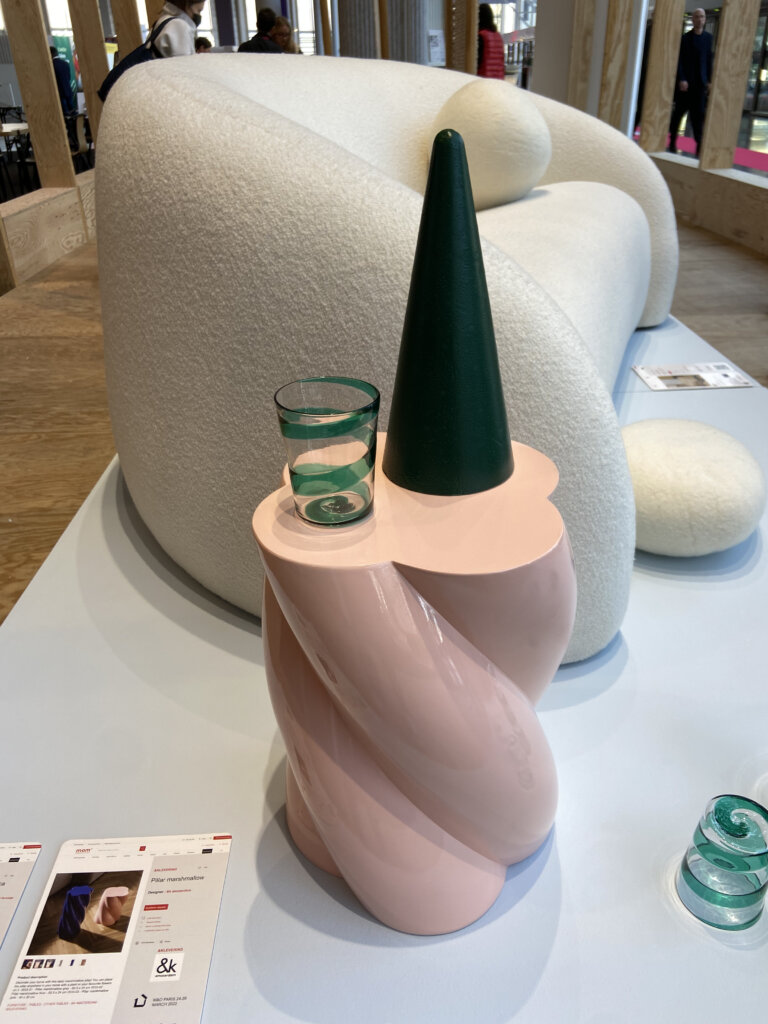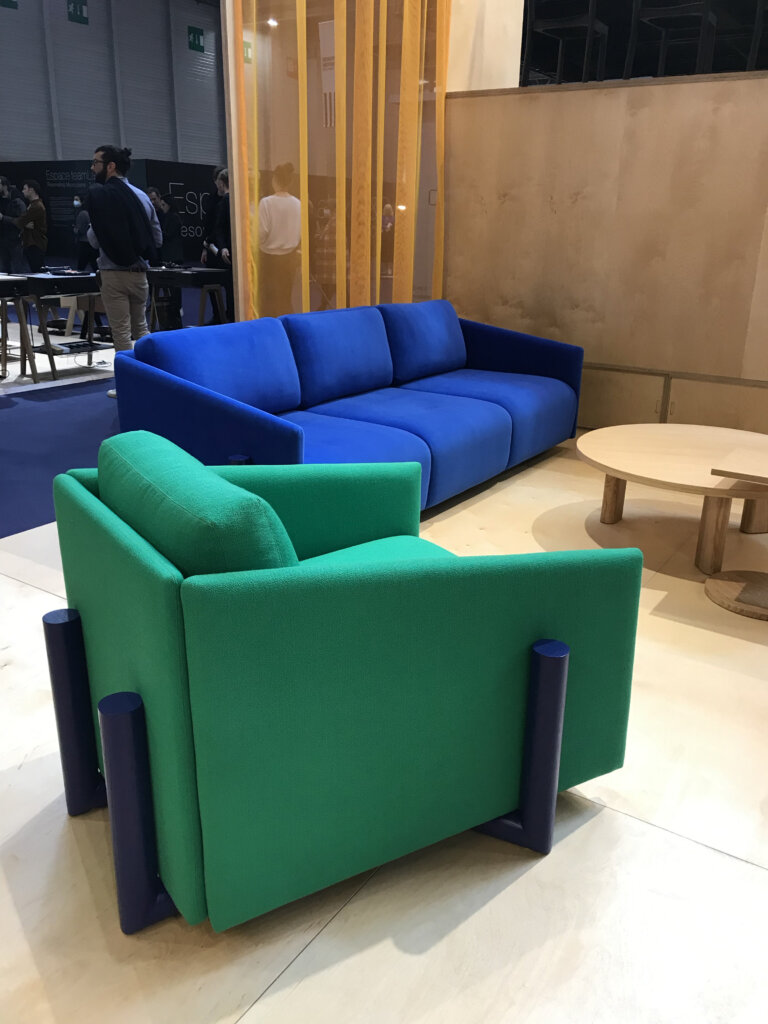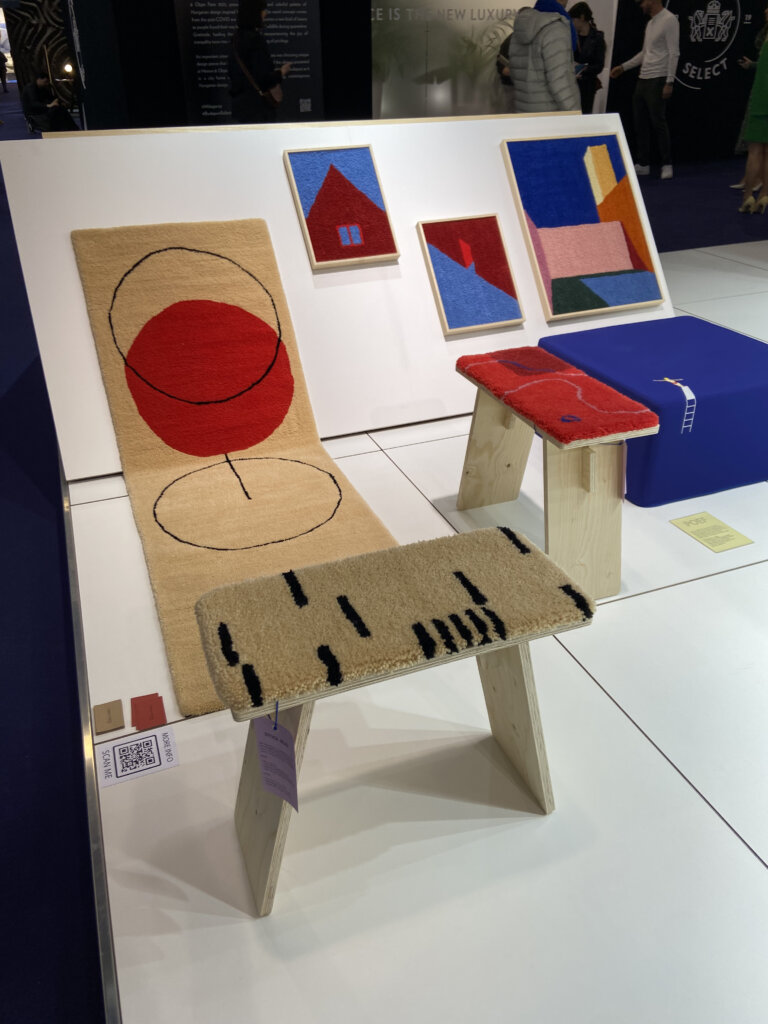 &KLEVERING seduces with its home accessories with round and sweet shapes that transport us into a regressive universe.
KAAN DESIGN presents a collection of armchairs and sofas color blocks in primary and dynamic colors. Modern seats, surprising by their simplicity and functionality.
FABRIC FABRIK proposes a collection of tufted or embroidered textile objects with a playful and colorful design, with scenes inspired by daily life.
"ARCHAEO-FUTURE" TREND
Expression of a spontaneous nature which, taking back its rights, confronts human mastery. The sophistication of archaic elements meets futuristic influences. Noble, even precious materials are expressed in organic lines. An exceptional universe where "excellence" rhymes with "natural simplicity".
KEY POINTS:
Give elementary nature a prestigious upgrade
Roll out the principles of archaeo-futurism
Combine technology, the organic and noble materials
Brutalism meets high-tech ingredients
AESTHETIC TERRITORIES: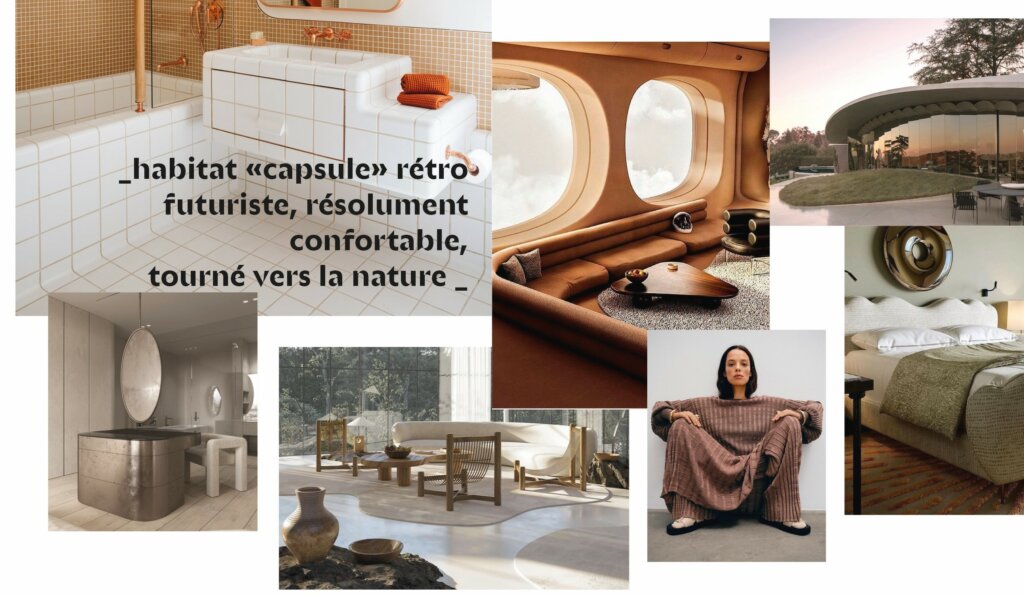 In pictures, the favorites of our team, illustrating this trend on the Maison&Objet show: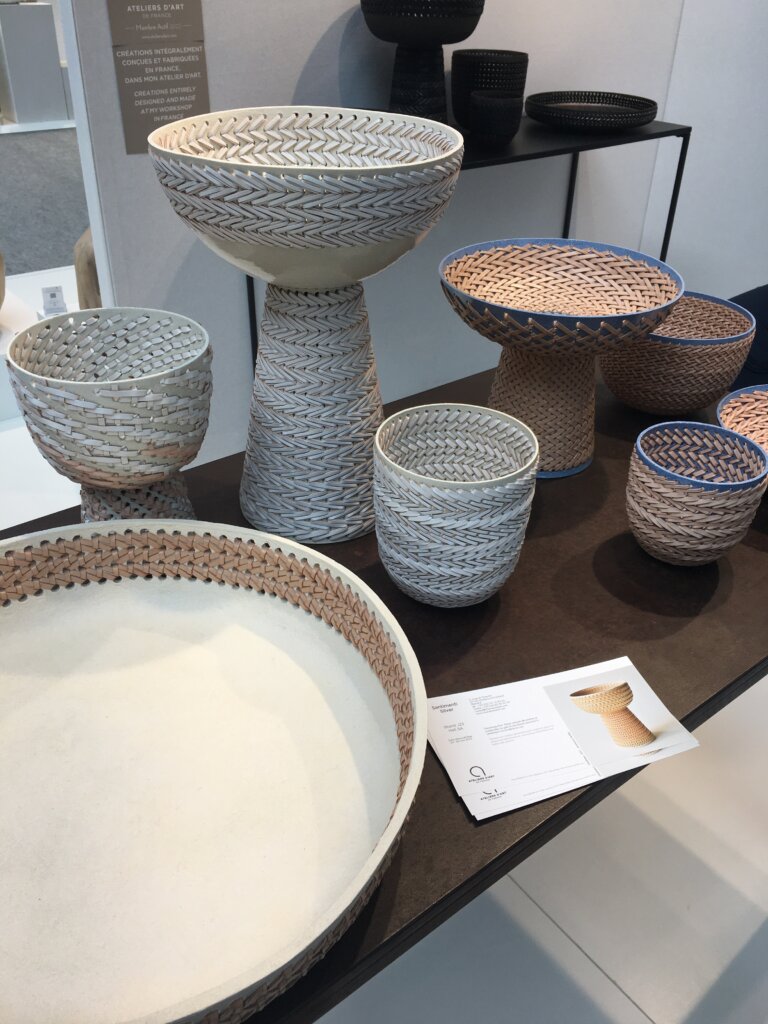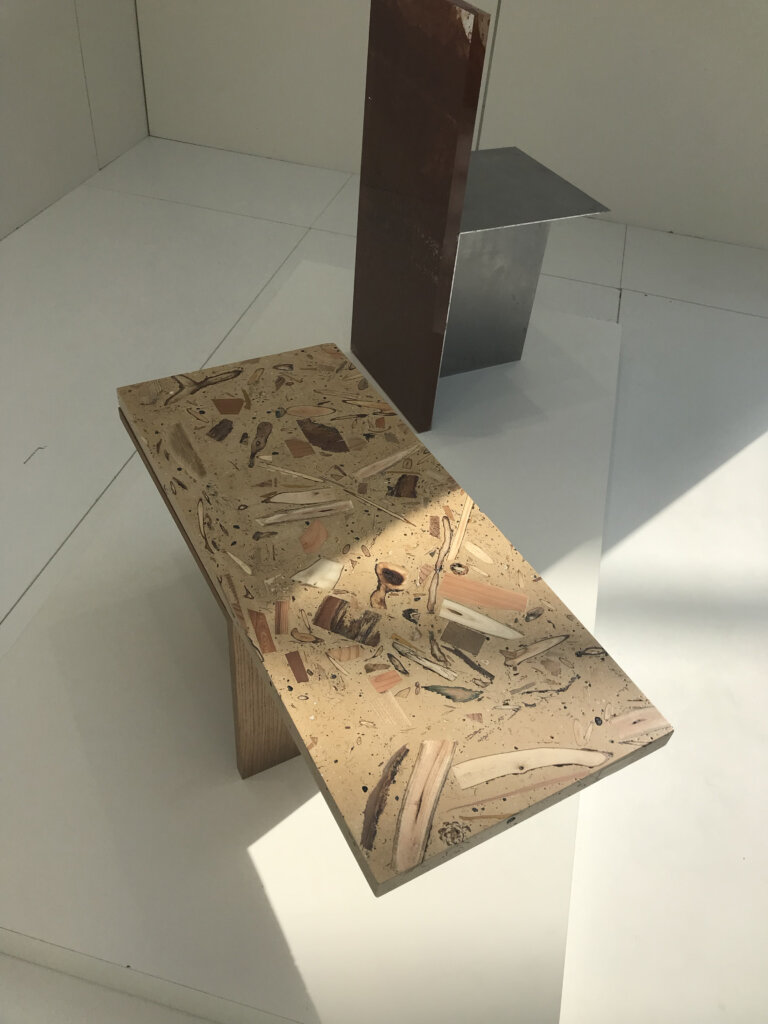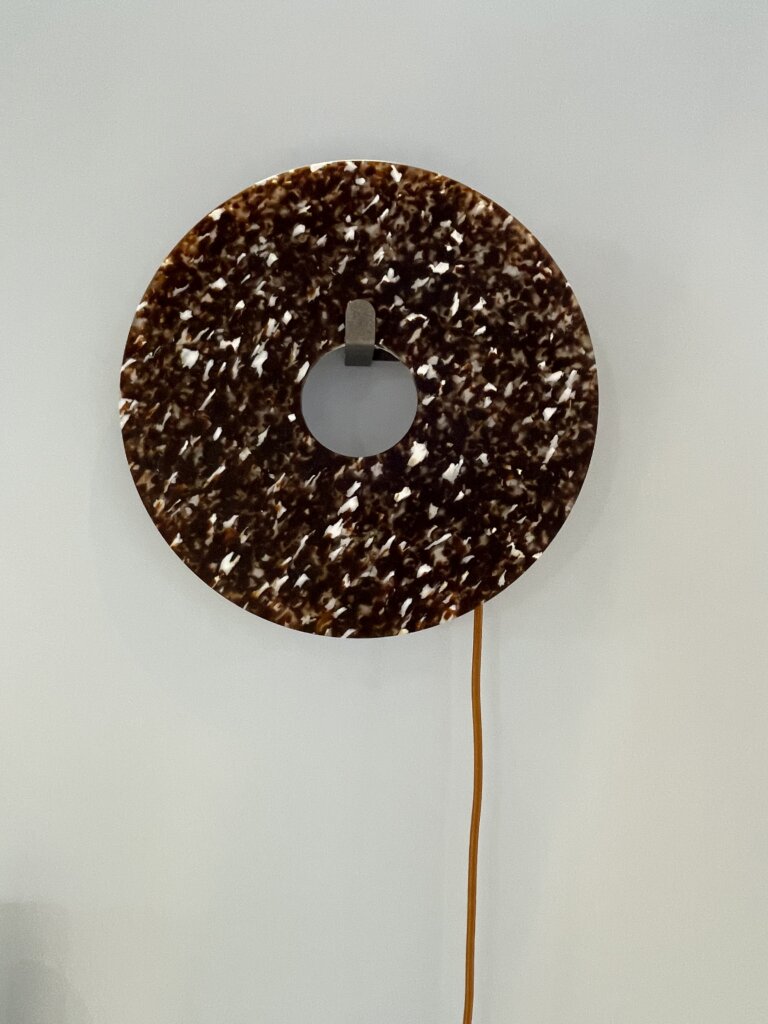 SILVER SENTIMENTI creates unique pieces whose starting point and inspiration lies in the material and the know-how.
STUDIO YUMAKANO presents two projects with innovative materials, the first one reuses all the waste related to the cutting of trees (branches, foliage, bark, etc.), the second one sublimates the process of rusting thanks to a unique technique of resin inclusion.
JENNA KAËS proposes a lamp created from recycled plastic packaging whose pattern and material recall a raw and elemental mineral.
To discover all our favorites of the Maison&Objet show related to our trends "FEEL GOOD" & "ARCHAEO-FUTURE" go to Peclers+! Contact us to get your access.
Our "FEEL GOOD" and "ARCHAEO-FUTURE" trends are from our Environments & Design Spring-Summer 2023 trend book.
A trend book that highlights 4 lifestyle value platforms and translates them into creative scenarios aligned with emerging consumer attitudes. A selection of key colors and materials, fabrics and materials samples, inspiring decors, and finishing to update products and storytelling.
A methodology that extends from the product to its retail environment and visual identity.
Exclusif content for Peclers+ members
READ MORE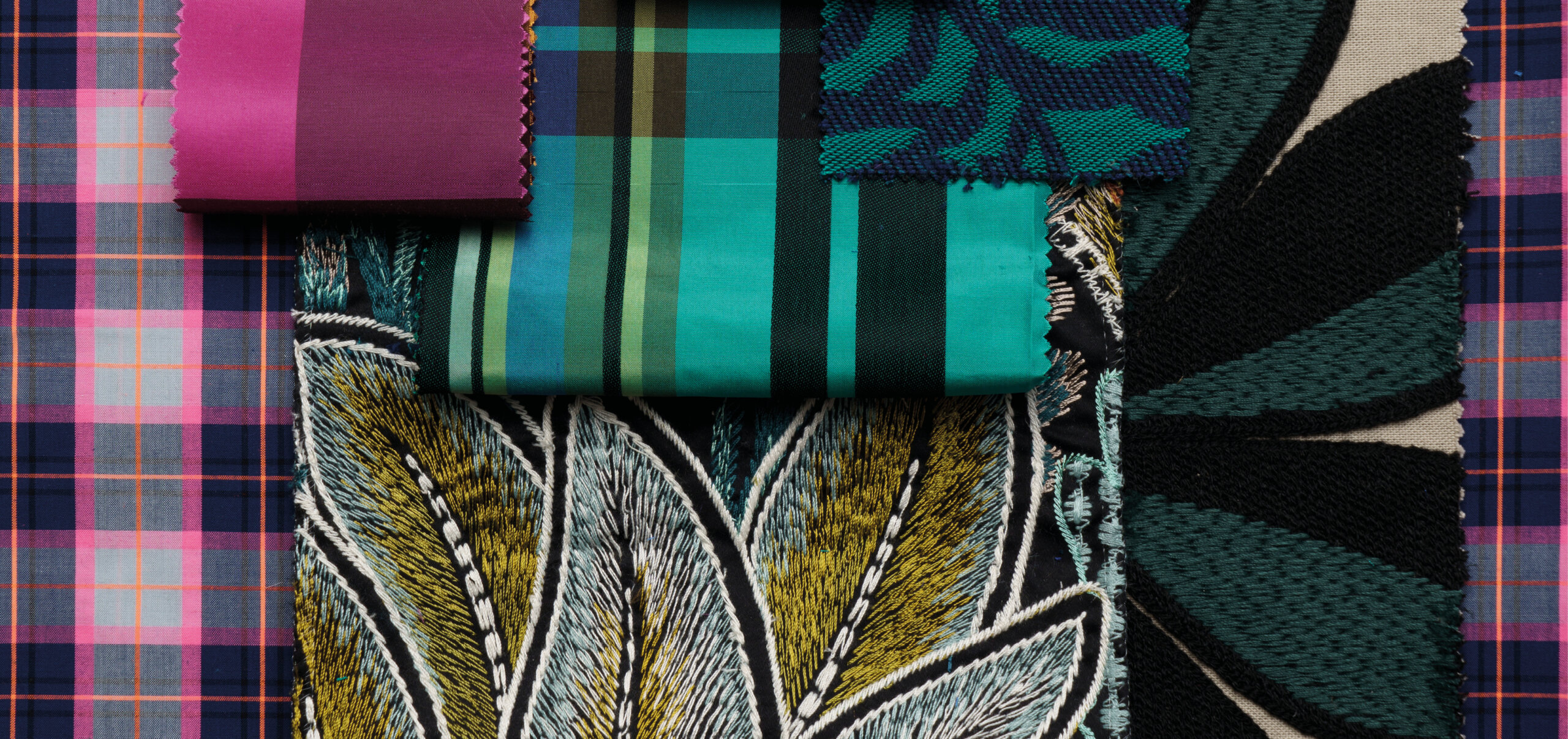 Environments & Design trend book SS23
Environments & Design trend book SS23
Infused with optimism, a spirit of renaissance is sweeping through[…]
Discover the trend book