Share On
Our expert Yvonne de Bruyn analyses Première Vision, February 2023 edition through the filter of sustainability!
Sustainable is to become the next normal. Upstream, the textile sector works on its transformation. Beyond product design, the most important pillar is environmental management. Promising and scalable progress is made on cellulosic made from agricultural waste, natural dying processes, biodegradable stretch alternatives, animal welfare, and bio-waste eco polymers to substitute polyesters.
Yvonne highlights 5 strong points:
NEW GENERATION CELLULOSIC
ALTERNATIVE COLORS
ANIMAL WELFARE
STRETCH ALTERNATIVES
BIOBASED POLYMERS
The analysis of these 5 points is to be discovered in its entirety on our digital platform Peclers+. Today we are delivering an extract of this analysis.
OUR WASTE, OUR FUTURE: NEW GENERATION CELLULOSICS

Some key facts:
Highly demanded for its quality and absorbency, cotton accounts for 33% of clothing production globally.
Its cultivation is amongst the most polluting on the planet, representing 10-20% of global use of pesticides.
2720 liters of water: the making of one t-shirt equals 3 years of drinking water consumption for an average person.
Only 12% of fabrics used for clothing end up being recycled, and one truck of clothes ends up in landfill sites every second.
Circularity is key to the future of fashion, and so is the conception of recyclable and biodegradable materials.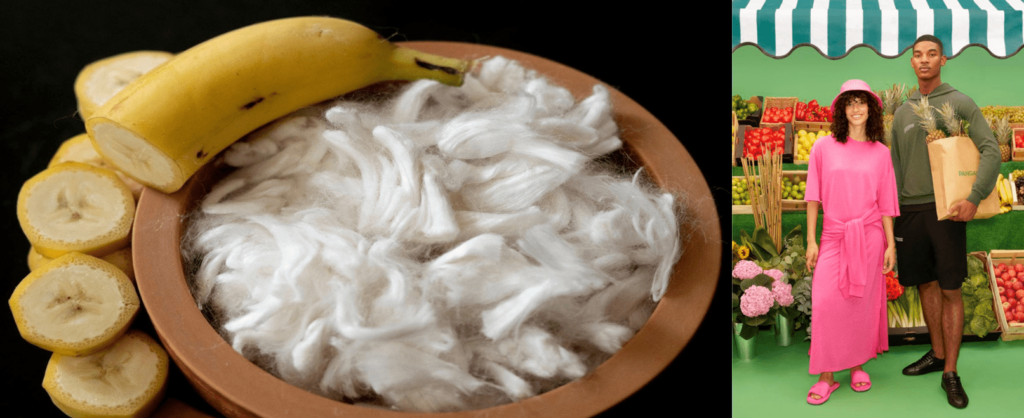 Some key progress:
Opening the way to new resources, fibers are gaining a foothold in circularity by favoring food industry co-products as raw materials.
Repurposed waste such as orange fibers, grape skins, and coffee grinds are alternative sources of virgin cellulosic.
Many of these diversified resources use rainwater, do not use pesticides or fertilizers, and contribute to reducing the pressure on arable land.
Recovering agro-food waste avoids incineration or landfill.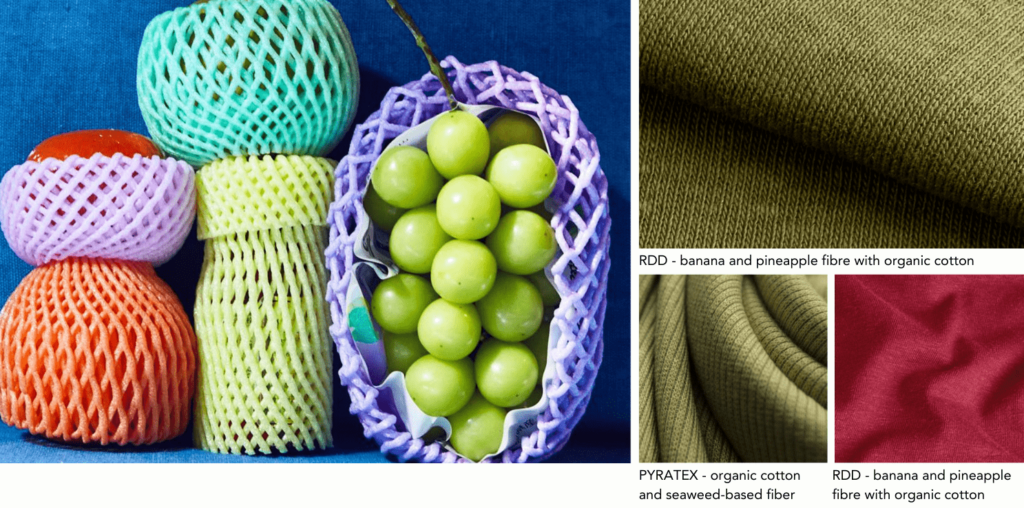 Some key examples:
Pinayan or Pinacell are based on the extraction of pineapple leaf fibers.
Agraloop is made from cellulose pulp extracted from bananas, hemp, or linen.
Frutfiber* is a mix of bamboo lyocell, pineapple leaves, and banana trees.
Plntfiber* is composed of fibers obtained from fast-growing renewable plants: algae, bamboo
OUR WASTE, OUR FUTURE: ALTERNATIVE COLORS

Some key facts:
The clothing industry is responsible for 20% of the world's water pollution.
On average, a kilo of fabric requires between 80 and 100 liters of water to be dyed, on top of the energy the process drains.
Yet only 80% of the dye clings to the garment. The remaining 20% of the dye is discharged into waterways, representing 40,000 to 50,000 tonnes each year.
It is crucial that responsible alternatives become industrially viable.
Some key progress:
To develop lower-impact colored products, augmented naturals offer a variety of options. Plant-based processes using fruits or flowers can dye a wide range of colors and stand the test of time without the use of toxic mordants.
Wood pigments for black coating are made with wood waste from FSC-certified sustainable forests in a zero-waste approach.
Biomanufacturing innovation uses technology based on microbiology and DNA replication from nature for pigment production.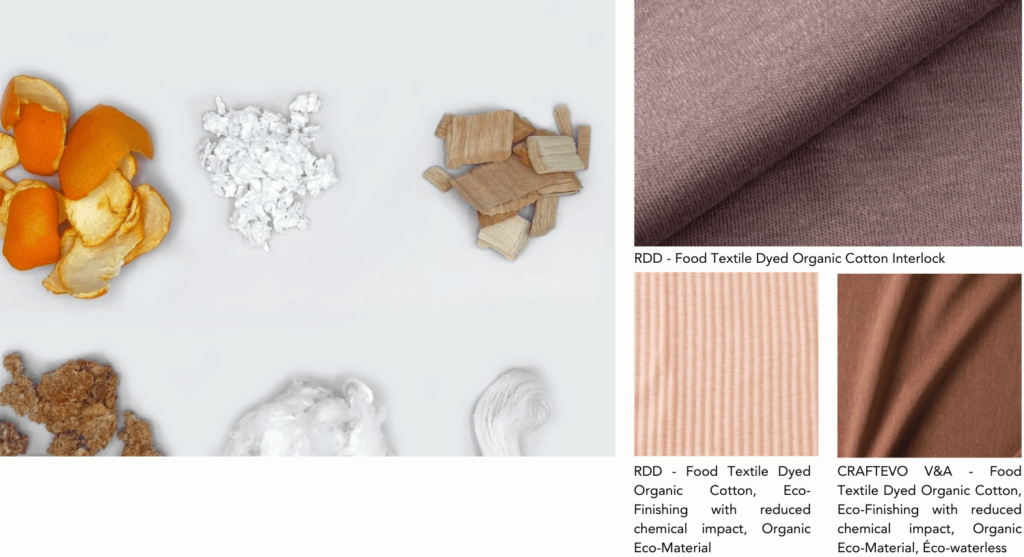 Some examples:
Extracting pigments from food is an ancient method, and producing large textiles productions is a major step.
New processes produce pigments from vegetables, fruits, and other food-related waste.
The innovation brings light to new generations of dyes, with microorganisms catalyzing colors by fermentation.
Colorifix uses the fermentation of agricultural by-products to create dyes through the action of micro-organisms carrying enzymatic color catalysts in their DNA.
Recycrom by Officina +39 transforms production scraps or recycled textiles into pigments through an innovative technique including natural, non-toxic dissolvings.
Compatible with a wide variety of materials, cotton, linen, wool, artificial or polyamide, these dyes are easier to filter, so significantly improving wastewater filtration performance. The resulting colors are vibrant and intense.
We hope you enjoyed this article, if you found it insightful and would like to dive deeper into the topic, we invite you to access the full article on our digital platform, Peclers+.
Peclers+ offers exclusive content, trend insights, and expert analysis to help you stay ahead of the curve in your industry.
Sign up today to unlock a wealth of knowledge and gain a competitive edge in your field.