Share On
Aesthetic qualities, prolonged lifespan, eco-conception, transferable nature, inclusive, resilient … the designof the future is nourished by these questions around which all generations of designers, brands and industries are rushing to find answers. This represents the planet's future.
To correspond with the publication of our FW 21-22 Environments & Design trend book, Patricia Beausoleil, our Head of Home, Environments & Design, offers us some answers for next season and beyond …
Sandrine Maggiani : What do you believe the new generation of designers want?
Patricia Beausoleil: This new generation of designers is becoming conscious of their role in needing to find solutions for the ecological transition. Their creative work must be inscribed over time and take into account the entire societal ecosystem around it. More than ever, young designers want to bring meaning, minimize their impact, reflect on alternative materials and discover new materials for tomorrow. They are mobilized to make recycling, the use of waste materials and eco-conceived products inventive and attractive so they now integrate this dimension as of the conception stage.
They hybrid handcrafted or industrial production methods, eras and typologies very fluidly … Inclusive design and sharing are at – or often return to – the core of their preoccupations. They have discovered that the best solutions for developing aesthetic creations anchored in reality and everyday practices are found by working in collaboration with others.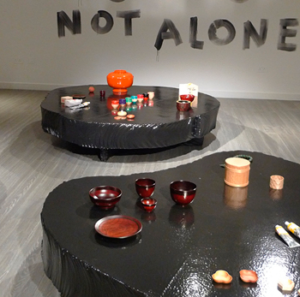 SM: What is the power of eco-conceived objects today and in the future?
PB: Eco-conception is the core reflection of those companies inscribed in the future who are aware that it is now impossible to create products without anticipating their life cycle and how they will be recycled. This corresponds with the expectations of consumers who would like to contribute to the planet's future by adopting eco-conscious actions.
"We have met new furniture manufacturers who will be featured in the new trend book and who have taken the position of manufacturing only eco-conceived pieces".
 For a brand who wants to become an essential player, eco-conception is one restriction among many others with specifications that they must define. Their challenge is to create realistic objects or services and reconsider industrial processes to construct useful products.  And their aim is to make them correspond to real, sustainable needs while remaining aesthetic. It's true that this is a challenge but it is strategic over the long term. At the expense of the planet, we can no longer think in the short-term.
SM: What is design's power of influence today and tomorrow?
PB: In our lifestyles, design is at the heart of new uses and behaviors. A clear example is the smartphone that illustrates the association of design and function. The power of connected design is almost without limits in our everyday lives. The visionary designer or brand will always know how to propose objects that make people's lives and gestures easier … these are objects consumers haven't yet anticipated but will adopt, in practice. These objects will blur the borders between products and services to create more fluidity between the creative person and the user. I believe strongly in the logic of bringing the intrinsic values of humanity:  emotion, generosity and inclusivity to objects and their ergonomy.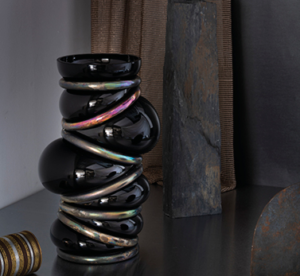 SM: Can you explain your methodology for creating the E&D trend book?
PB: The Environment & Design trend book is constructed by assembling and crossing expertises. At the start of each season, we organize sessions where each person shares their research, ideas and intuitions that will help nourish us throughout the creative process.
We are constantly in a "pioneer researcher" mode since we are present at every trade fair and visit exhibitions, take inspirational voyages and observe the street … everything is part of our creative map. We construct a communal vision that we translate in all the creative fields relative to our areas of expertise from textiles or household equipment all the way to connected objects, accessories, lifestyles, retail experiences and visual identity.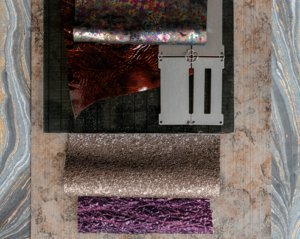 SM: After this creative concertation, how is the trend book conceived ?
 PB: Before treating the aesthetic themes, we reflect on the cornerstones of values that society rests on today: our relationship to humanity, nature, science and socio-cultural phenomenons. We then pass these reflections through a prism of environment and design. In parallel, we select the initiatives of designers, brands and companies who propose projects or innovative solutions that we highlight in interviews which resonate with our 4 themes.
Finally, we transform these "4 portraits of society' into aesthetic expressions and creative scenarios to show our selections of objects, materials and colors concepts destined for all activity sectors thanks to their transversality and complementarity.
SM: What will be the dominant mood for the FW 21-22 season?
 PB: We are interested in the idea of materiality and temporality that resonates with our reflections about eco-conception and sustainability. We have reconquered materials and salvaged creations and procedures that range from the Iron Age to contemporary pieces. The idea of sustainability ultimately relies on our emotional relationship with objects. We have also worked on transforming or regenerating materials over time …
What I retain for next season, for the future … is the development of the concept of resilient creation. This is essential for imagining the design of the future. 
Our  trend books are at your disposal to inspire you, feel free to contact us