Share On
As sustainable fashion, eco-design, short circuits and upcycling become the new standard, how can brands committed to creating a virtuous model differentiate themselves and gain in desirability?
Here are some key insights from the RIVE DROITE PARIS founders.
Since its creation in 2016 RIVE DROITE PARIS, collections of upcycled bags and accessories for "urban tribes", has made the distinction between its mission and its brand story-telling. In order to make a difference, its co-founders Aurélie based in Paris and Yasmine and Sofia based in Morocco have chosen to create a "participative tribe" driven by their lifestyles.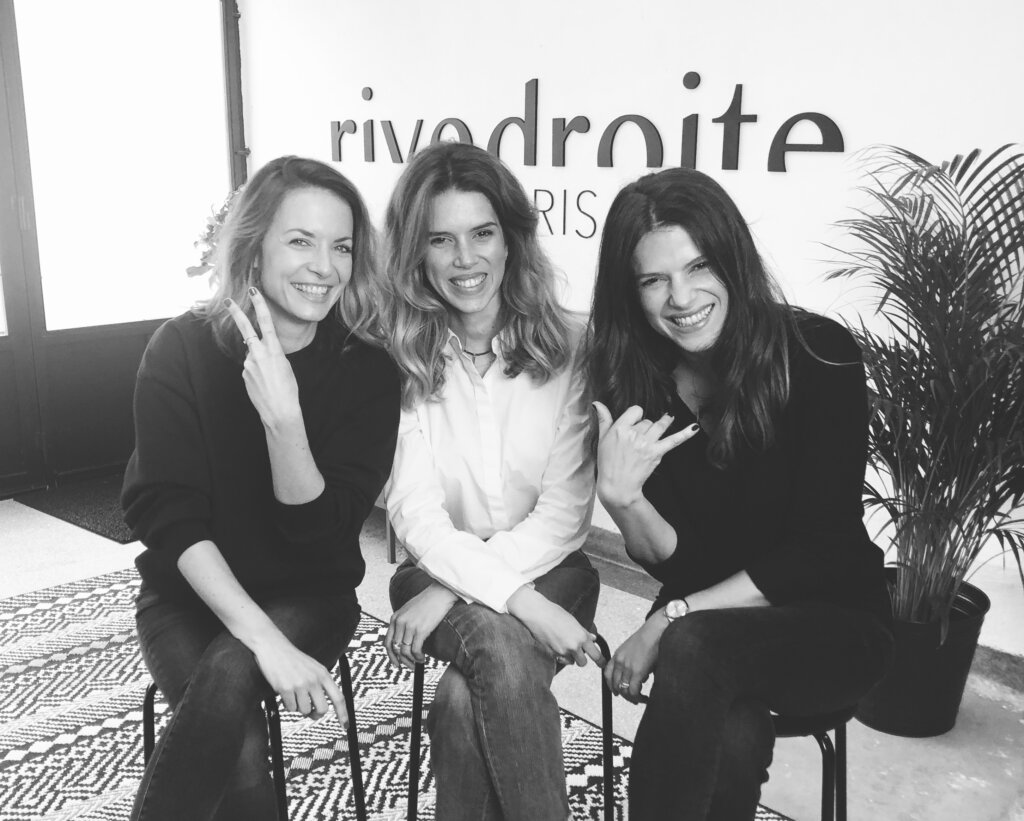 Their message: Adapt their business model to their lifestyle to make eco-designed fashion the new standard.
Their mission: To create unisex and cross-generational, lifestyle-friendly, quality, upcycled accessories at the right price, respecting people and the environment.
2 indivisible mainstays:
– Conscious production: local sourcing of recycled and upcycled materials in the region of Casablanca.
– Social production with empowerment through work and local manufacturing at the heart of the business model.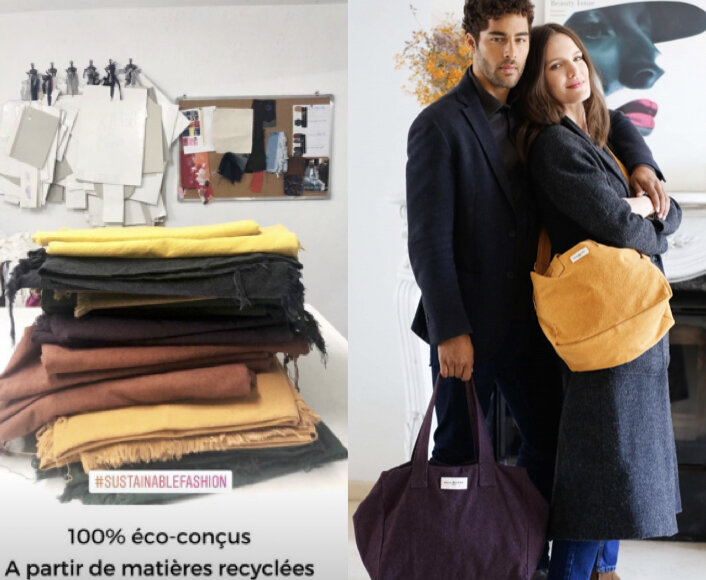 The best practices of the 3 partners to stand out:
1 – Do not seek perfection but commit yourself 100% in total transparency
Mission:  Do "everything we say and say everything we do".
Committing to a circular economy :
– Share all the detailed milestones by breaking down the entire value chain.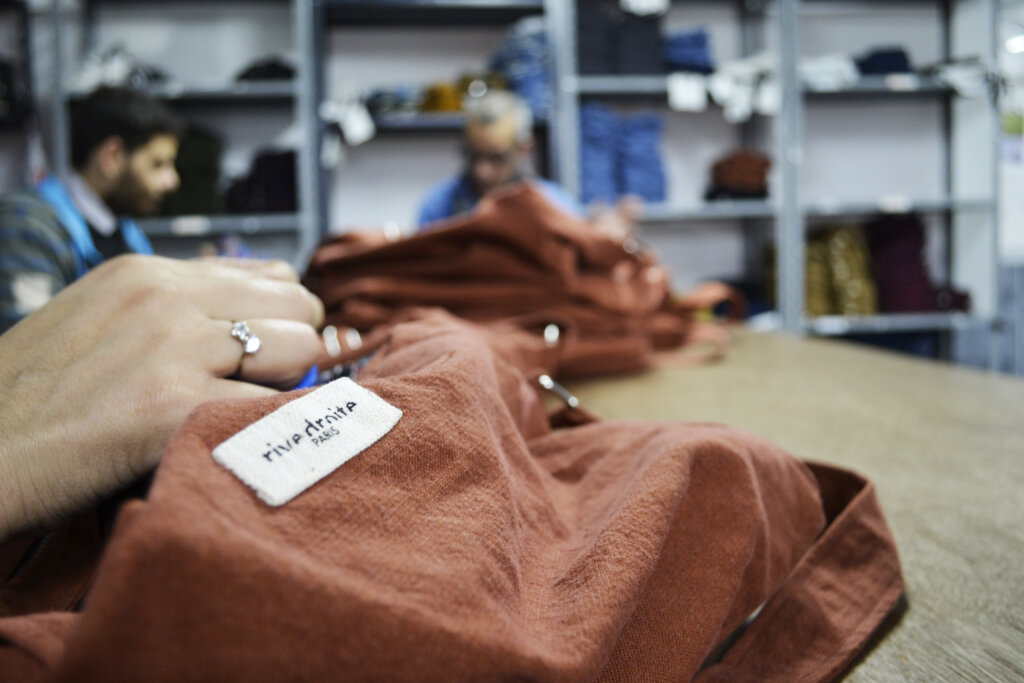 – Master the tools and monitor of the entire production, manufacturing and distribution chain to adapt with agility.
– Develop new segments in collaboration with other eco-responsible brands.
– Participate in social and environmental projects in an independent way.
2- Cultivate a participatory tribal spirit
 Mission: respect people, value work and solidarity,  involve our community.
Commit to an inclusive and participative production:
– A manufacturing facility based in Morocco, two permanent tailors and co-opted recruitments of auto-entrepreneurs to guarantee ethical working conditions, financial independence and social protection to the partners.
– A cooperative to support them in the creation of their projects thanks to a micro-credit system to develop regional entrepreneurship.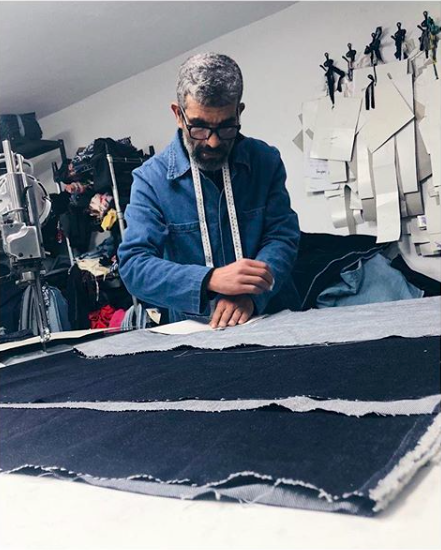 – The valorisation of French creativity and Moroccan know-how by participating in regional economic and creative development.
– The Rive Droite tribe is also a community in daily and direct contact via social networks who follows in real time the news, the collaborations and participate.
3 – Eco-design : Upcycling + Lifestyle = Upstyling
Mission: Do not produce any fabric by choosing existing materials and ensure that :
– Recycled cotton is rewoven from the cotton bales fallen from the weaving machines.
– Denim fabric comes from high quality deastocks purchased from specialized denim factories.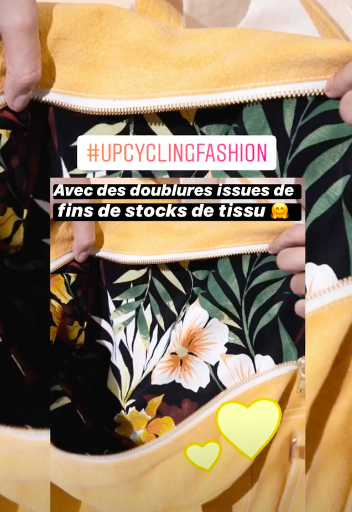 – The deadstock to make the linings chosen from available supplies are of quality fabrics.
– Packaging, the products are packed in reusable fabric pouches.
4 – Align consumer values with our brand values
Mission: raise customer awareness of a range of eco-responsible fashion while guiding them towards more conscious choices.
– Guarantee a fair price positioning without practicing sales.
– Offer new products every 3 months on order for our retail partners and in limited quantities for the brand website.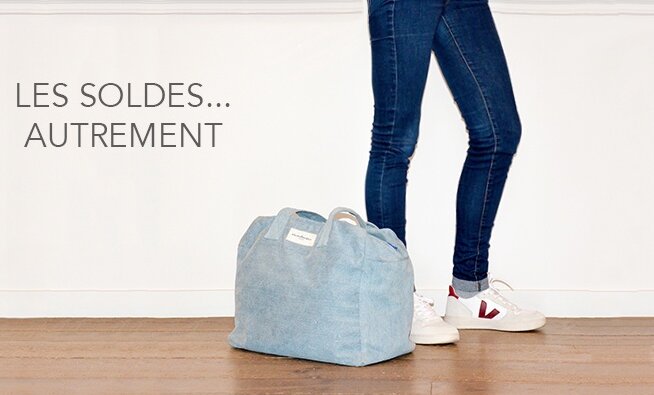 We will continue to share with you the innovative visions of inspirational Brands. Our consulting teams are at your side to support you.  Let's keep in contact