Share On
Since it is more ecological, just as supple and also Made in France, linen imposes itself as the undeniable replacement to cotton. Why, but above all, how?
To answer this question about the revival of the linen industry, we spoke with Pierre Schmitt, president of the Alsacian textile group Velcorex during Première Vision in February 2020. He confidently intends to reconquer the transformation of this noble material that his company has treated in China for the past twenty years.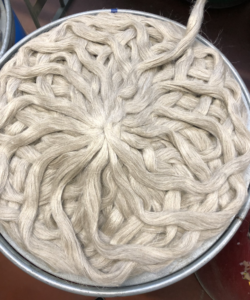 Photos: S Sandé
Though France is the world's top linen producer – 110,000 tons of fibers are grown annually between Normandy and Flanders – 80% of its production is spun in China before being redirected back to Europe.
Starting in 2020 in a partnership with NSC Schlumberger, a worldwide linen specialist, Velcorex set up its own linen spinning mill in Emmanuel Lang, one of the group's companies, known for its skills as a yarn colorist and weaver of yarn-dyes.
Sandrine Maggiani: Why did you choose to enhance the linen industry?
 Pierre Schmitt:   As manufacturers in the fashion industry, we must take action to combat a major environmental crisis, Linen is an eco-responsible, innovative textile.
Besides being a natural, biodegradable material, it requires little nitrogen (so does not pollute with nitrates) and growing it requires few agrochemical products, pesticides or water in relation to cotton (8,000 to 10,000 liters of water are needed to manufacture one pair of jeans). Linen is also breathable, heat-regulating, insular, lightweight, resistant … and known for its hypoallergenic and antibacterial qualities.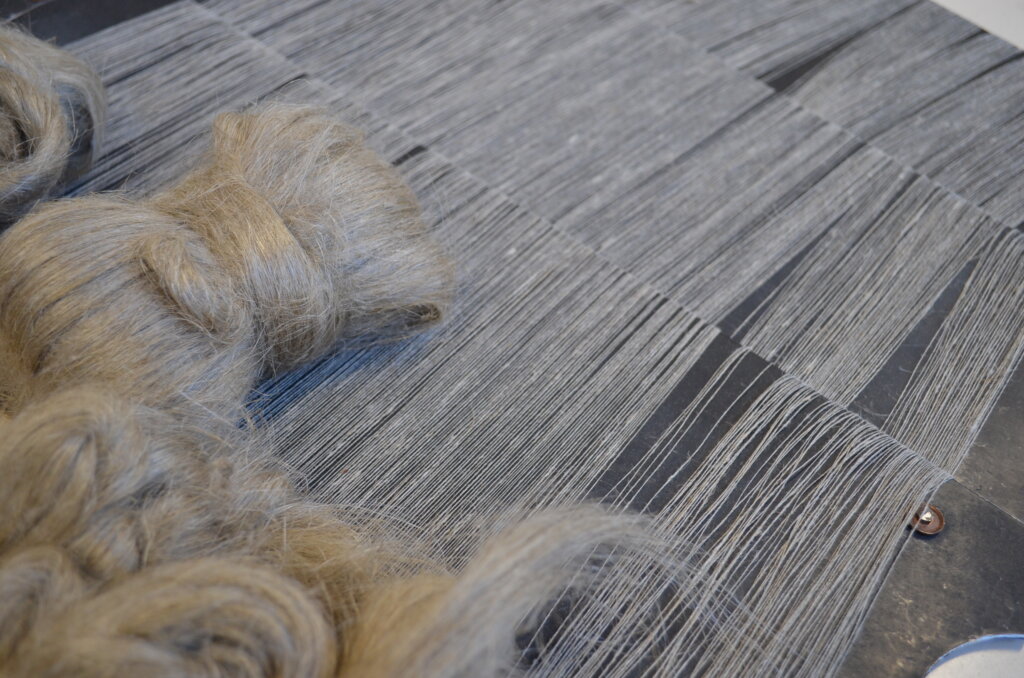 How do you contribute to an eco-responsible production?
P S: We are Bring back its production to France. We Believe in  short production circuit and traceability – sought today by brands, manufacturers and consumers – our linen has a minimal carbon footprint and environmental impact. It can be traced from the field to the garment within an ecosystem that is also more ecological: Our factory is located in Hirsingue, south of Mulhouse (the Haut-Rhin region).
The raw material comes from Normandy where is it grown. We then spin and weave it using a dry procedure that requires little water and then we brush, clean and singe it. This helps us bring out the fiber's amazing qualities by using ecological, labelled finishes.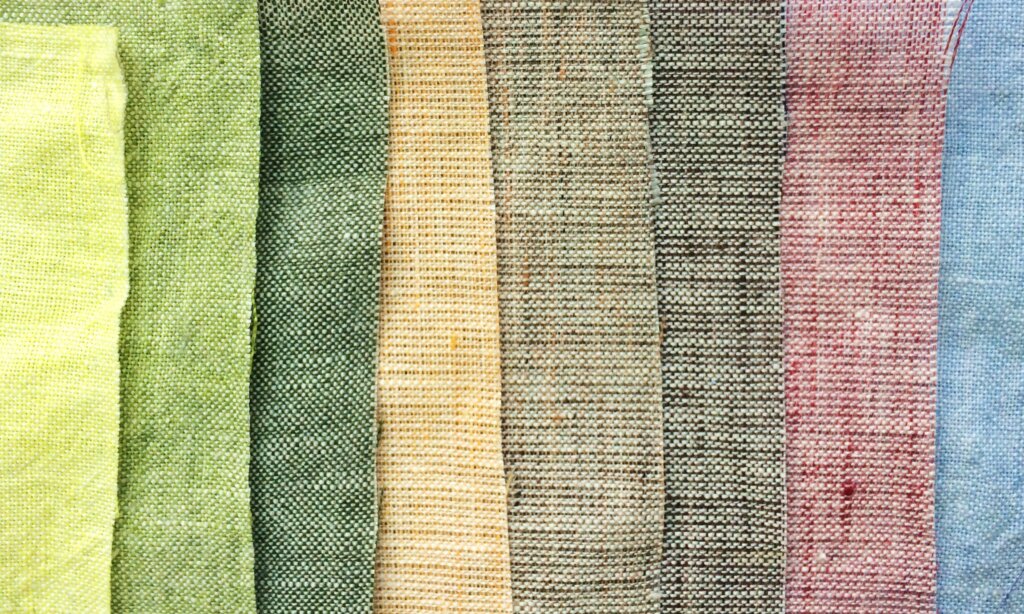 SM: What is your short-term weaving capacity?
PS: Our objective is modest. This industry should be able to weave approximately 150 tons a year that represent from 500,000 to 700,000 meters of linen fabric that is 100% made in France.
We will soon be manufacturing 100% linen jeans. With 150 tons of fibers we can make 120,000 pair each year. Since 85 million jeans are sold in France every year, there is definitely room in the market.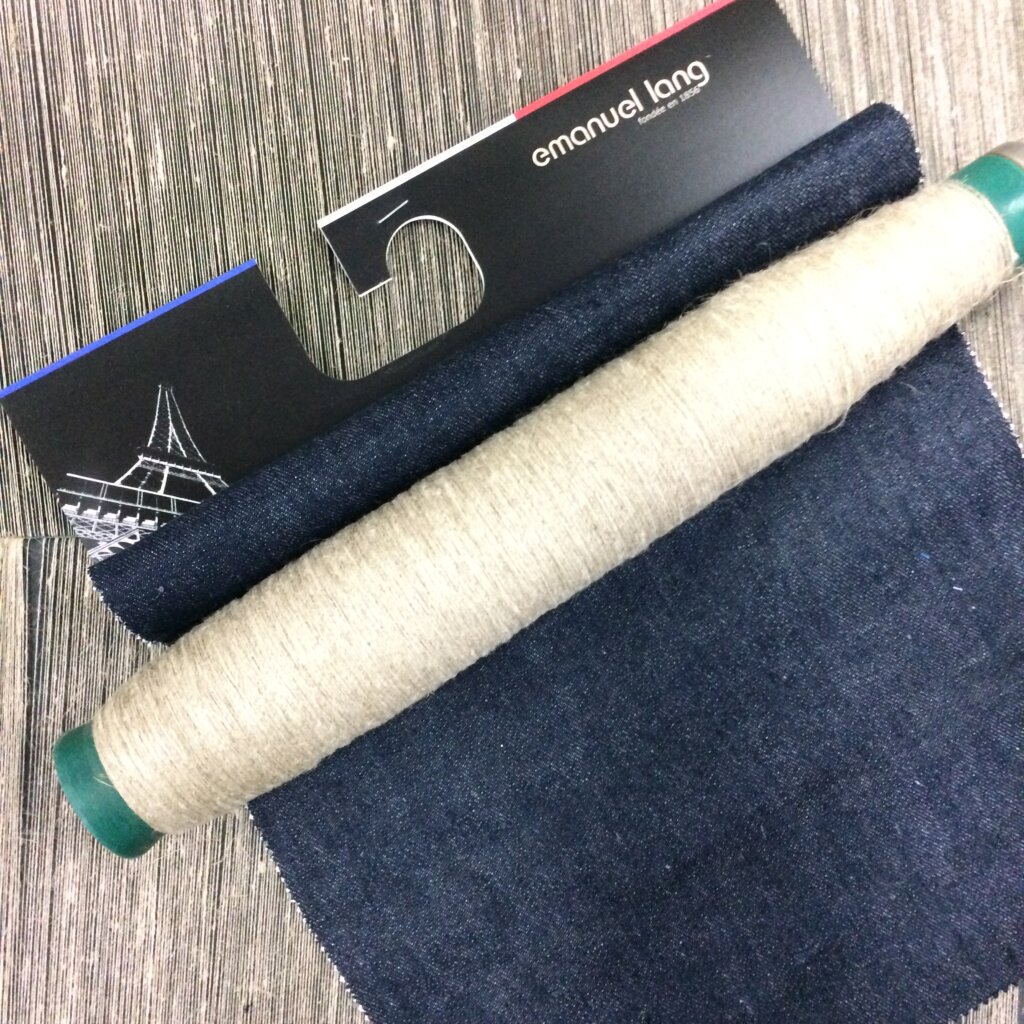 SM: For what results?
PS: After months of research, we have obtained a linen that is as soft as cotton but is more luminous and resistant. Ultimately we will produce thick fibers that can be used to make pants or upholstery fabrics.
Also, we have been contacted by high-end brands and young French designers who imagine creating associations between linen and wool, Kevlar or silk. This shows that linen will progressively move towards being more hybrid.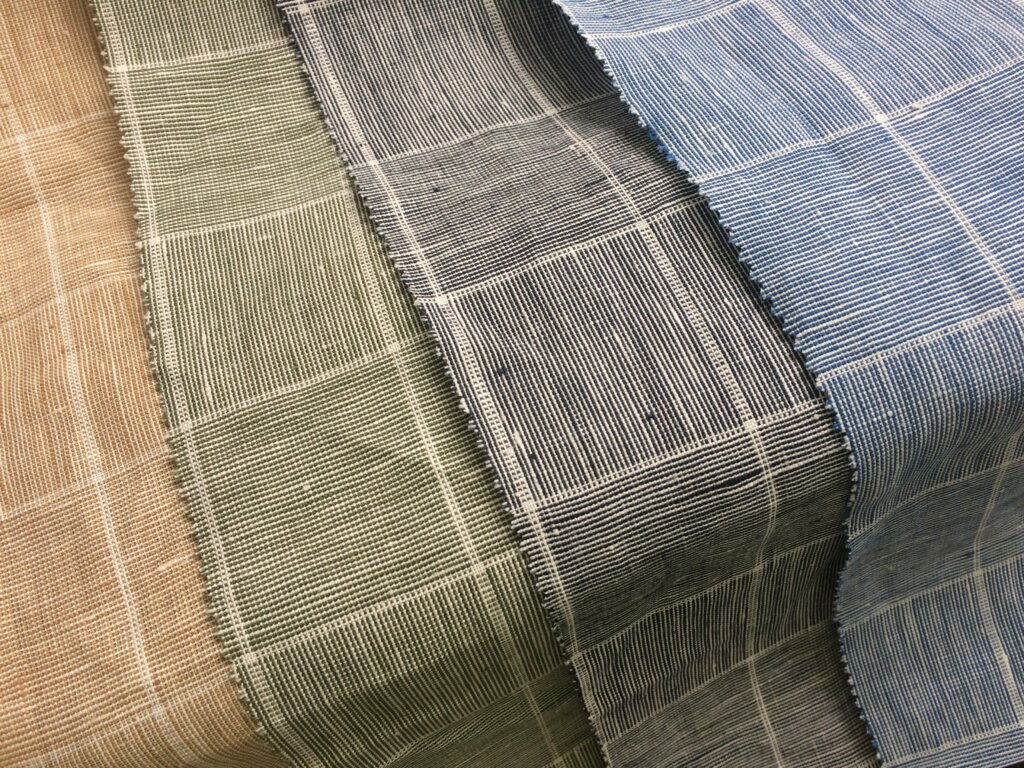 As seen in our theme RUSTIC CHIC: back to the roots of raw materials devoid of all artifice to reinvent a humble elegance and a reassuring form of austerity.
Discover ou "INSPIRATIONS, Envisioning Future(s)" trend book !