Share On
Lucille Gauthier-Braud, Beauty Trend Director gives us the keys for evaluating the evolving beauty industry and unveils the secrets of Peclers' methodology for creating the Beauty and Well-being FW21-22 trend book.
Sandrine Maggiani: How do you envision the Beauty and cosmetic market's evolution?
Lucille Gauthier-Braud:  Climate imbalance, massive pollution, biodiversity in danger … our world imposes on us a deep transformation in our style of consumption. These actions accelerate to redefine cosmetics that are ever more responsible and committed: we question manufacturing processes, waste production, the safety of formulas, the rise in naturalness, Clean Beauty and "less is more" … with the objective of creating sustainable products more adapted to the needs of consumers who are constantly searching for more meaning, authenticity, transparency and traceability.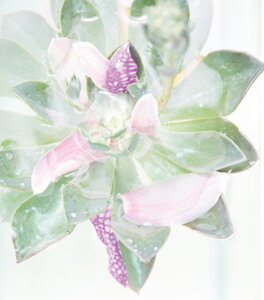 SM: What are the essential challenges for brands?
LGB: To construct themselves in looking towards the future, brands must demonstrate their ability to embrace society's evolutions and show humility … The industry cannot ignore the needs of consumers who increasingly want to commit themselves and be free from traditional standards.
A brand can no longer be content to adopt a generalist pitch about sustainability or the environment but must "reassure" by communicating their positions and ethics in total transparency. This goes from the development of their products indicating the origins, compositions and tests all the way to packaging and distribution.  Today, we have entered the "Human-to-Human" era. Consumers want to know the human being behind the brand. It is these values and proofs of commitment that will influence the act of buying.
SM: What is the main underlying trend that will shake up the industry and contribute to a new way of conceiving beauty and cosmetics?
LGB: Nature is at the heart of these fundamental changes since the advent of natural faced with the mistrust of synthetics and a rising consumer awareness. Today we rediscover a committed dimension whether it is in the cosmetics, food or fashion sectors … Moving towards more naturalness has become a major, strategic, even essential tool to satisfy a consumer who wants to buy conscientiously to reduce  their impact on the environment. Brands must appropriate the "natural", a key argument to re-energize the entire sector. Launching a "non-natural" brand  or  called "clean" would be a major strategic error.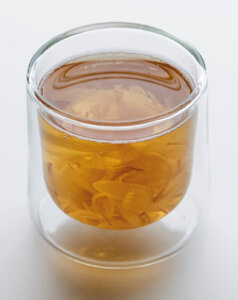 SM: What is your work method to create the Beauty and Well-being trend book?
LGB: Our methology relies on our team with  very transversal and multicultural, on crossed viewpoints of beauty experts, semiologists, brand strategists and fashion, fooding or design experts.
We also collaborate with trade experts such as formulator and packaging experts to have a 360° vision. We refine our concepts with iconographies coming from current events and the archives, precise storytelling and custom-made colors.
Our multi-disciplined approach lets us think "outside the box" without losing sight of the final objective: deliver concrete concepts and creative, innovative, specific, applicable, pertinent recommendations that will stand the test of time while remaining connected to the reality of markets and the expectations of increasingly aware consumers.
SM: What is the positioning of the Beauty & Well-being trend book?
LGB : Our Beauty & Well-being trend book is positioned as a "curator" that addresses each player in the beauty, cosmetics and well-being industries.  Make-up, Skincare, Personal care, packaging, perfumes … This practical tool is structured in different categories to accompany brands, stores and their teams from the concept to the finished product: marketing, studies, communication, R&D … all to find prospective answers to new challenges at the right moment.
Our seasonal trend books and consulting teams are available to inspire your creative processes and accompany you as you conceive your products and collections to reconcile your brand objectives with today's consumer aspirations. For further information contact us !