Share On
With a 15% increase in visitors for the main event, Salone del Mobile, the 61st edition of Milan Design Week, which took place from April 17th to 23rd, 2023, was a true success and a sign of great enthusiasm for creation.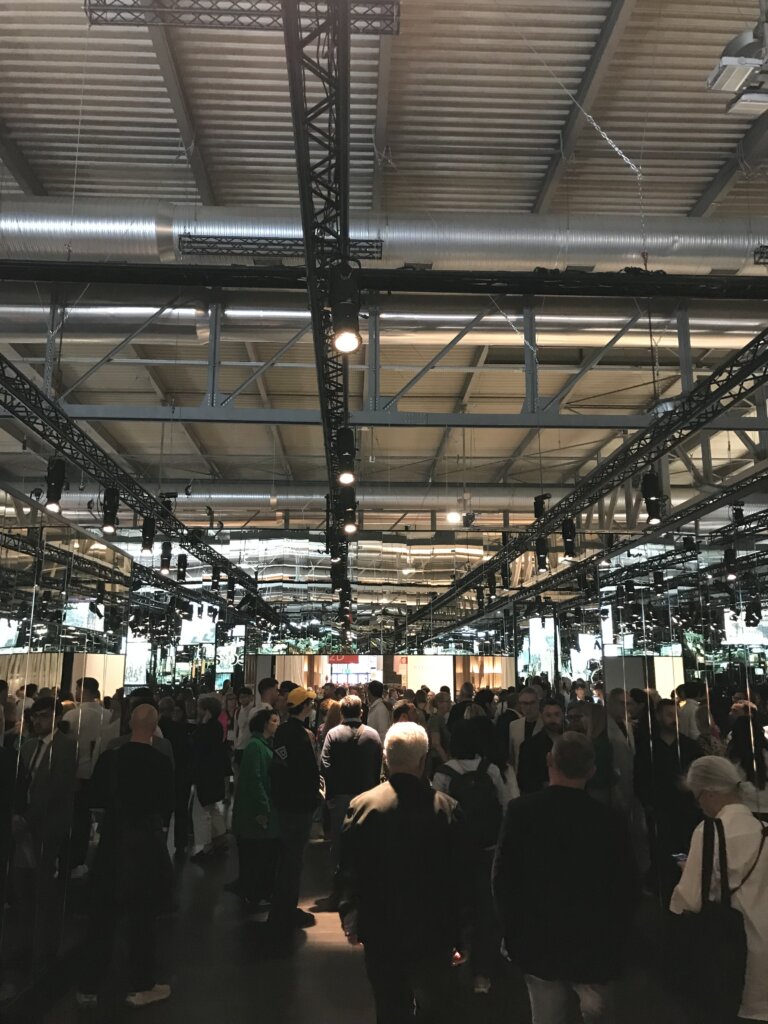 Salone del Mobile
At the SalonSatellite, young designers emphasized the importance of identity, local sourcing, and material shaping. The Japanese design studio Honoka won the first prize with its project "Tatami Refab," which combines the traditional material of recycled tatami with 3D printing technique.
Euroluce, dedicated to lighting, particularly caught the attention of visitors with dynamic new creative approaches: wide straps, metals in various colors, opacity variances… The lamps, which, beyond the search for new functionalities, contribute to the structure and aesthetics of the domestic space.
Fuorisalone (off)
During Fuorisalone, in its 5th edition, Alcova moved to the spectacular former Porta Vittoria slaughterhouse. Like a space where nature seems to invade abandoned urban buildings, many designers made choices of shapes and materials in service of an aesthetic of rawness. Particular attention was paid to demonstrating composite materials, plant-based materials, and those stemming from digital technologies.
This 61st edition confirms the thematic orientations developed in Peclers Paris' Environments & Design FW24-25 trendbook. On one hand, there is a joyful, naive, and colorful craftsmanship echoing the "Boost" theme; on the other hand, there is a form of poetry crossing industry with a living and organic world, in line with the "Collapse Poetry" theme.
Discover a preview of the "Boost" theme spotted by Peclers Paris experts during Milan Design Week. To access the full analysis, visit Peclers+! Contact us to get your access.
« Boost »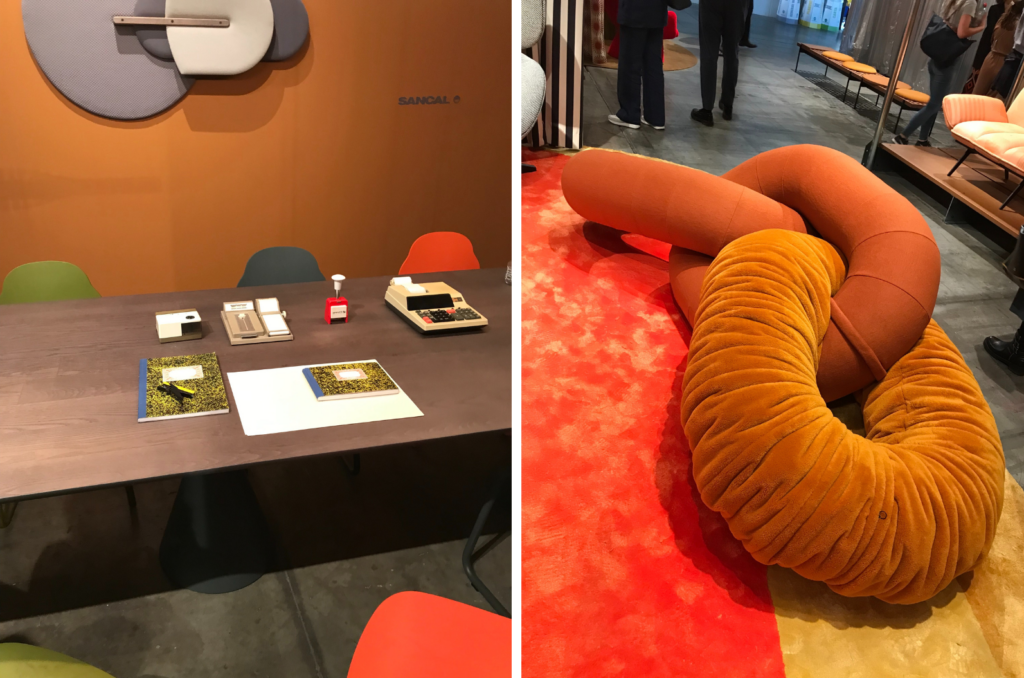 At Salone del Mobile, the publisher Sancal celebrates its 50 years of existence by revisiting the 1970s with shapes and colors evoking their decade of birth. This is evidenced by the warm retro orange and brown tones combined with the contemporary shapes of Raw Color objects.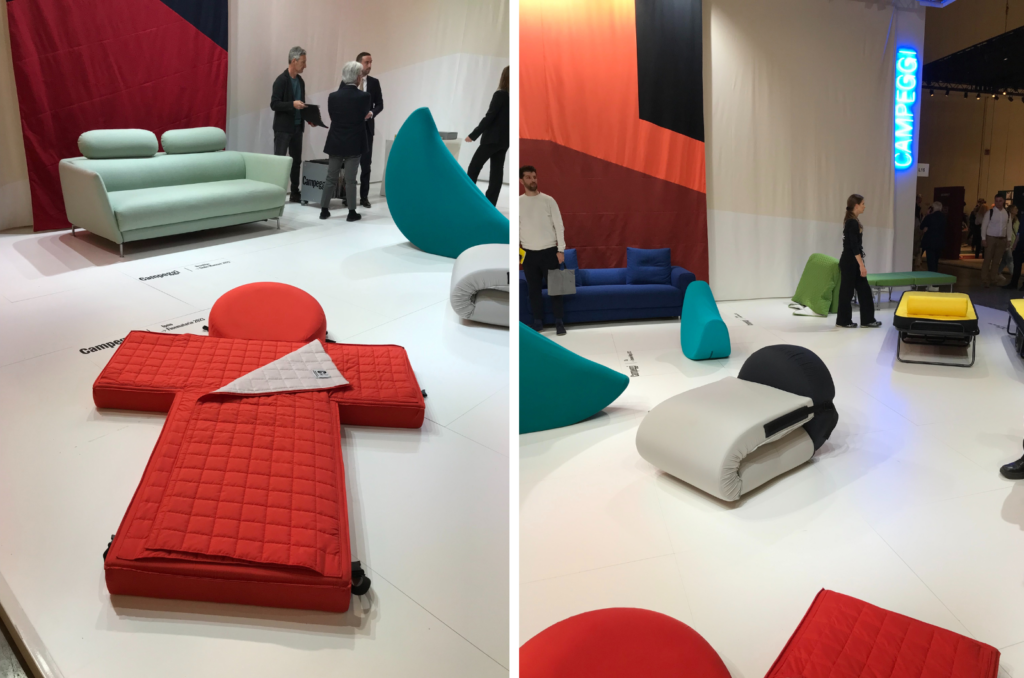 Campeggi presents the studio Finemateria's armchair-bed, which combines functionality and modularity in a very playful spirit.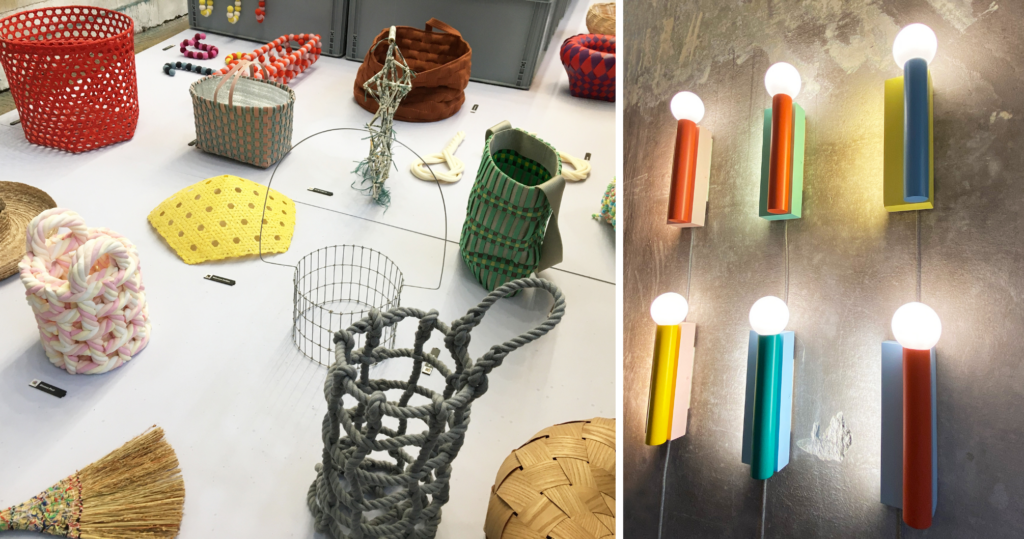 At Alcova, Basket club revisits basketry by exhibiting contemporary baskets by numerous artists and designers. While the lamps of the "atelier Areti", designed by Gwendolyn and Guillane Kerschbaumer, are composed of interwoven elementary shapes and colors.
As in the previous season, Hermès is back at La Pelota. The graphics and colors evoke the joyful and playful universe of sports. The vibrant geometric shapes come to enhance the excellence of the house's artisanal know-how.
Want more inspiration? Discover our Environments & Design book: a trend book that highlights 4 lifestyle value platforms and translates them into creative scenarios aligned with emerging consumer attitudes. Key colors, materials, fabrics and materials samples. The full analysis of Design Week is available on Peclers+!
Exclusif content for Peclers+ members
READ MORE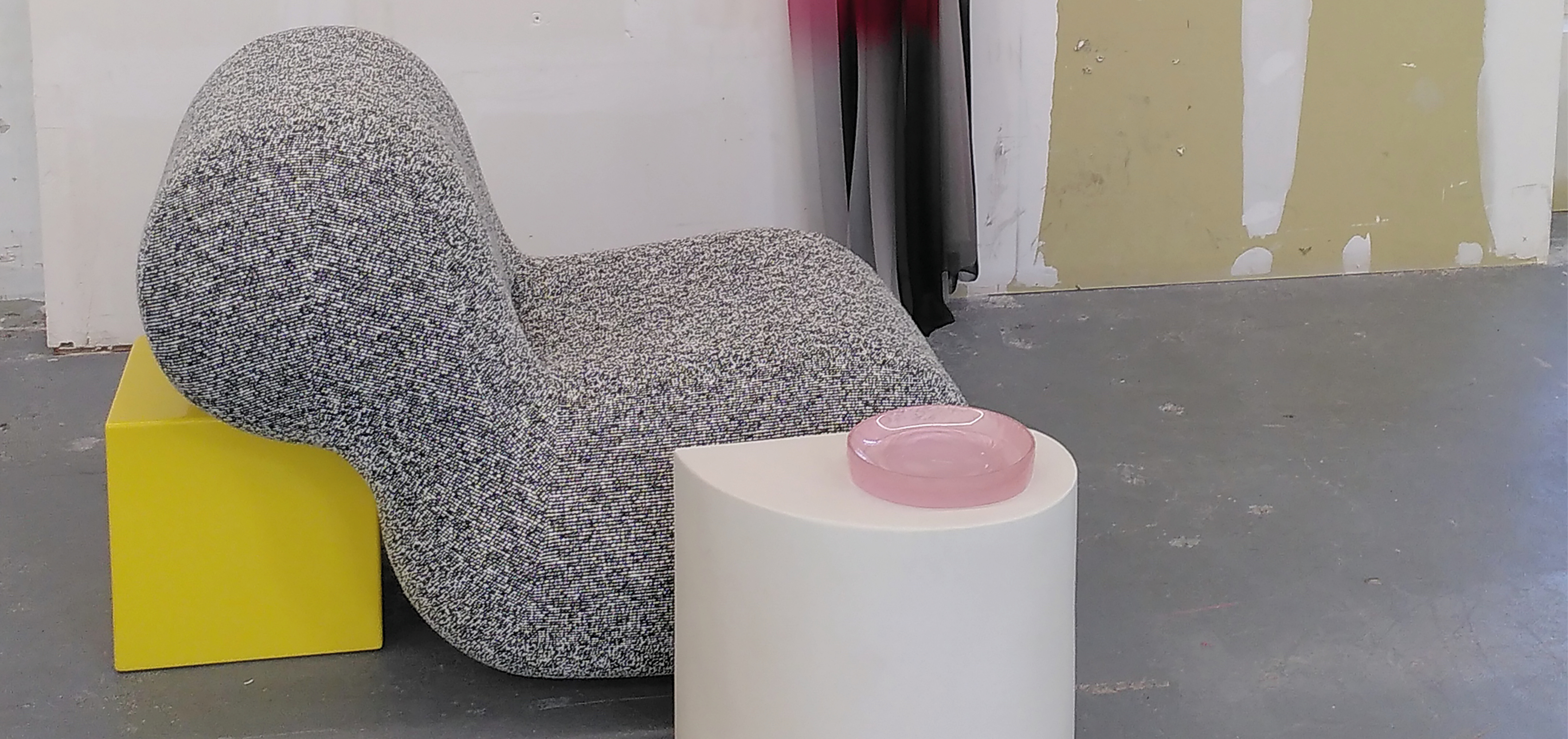 FW24-25 Environments & Design trend book
FW24-25 Environments & Design trend book
FW24-25 Environments & Design: the essential tool for deciphering the[…]
Discover the trend book