Share On
In contrast, more singular aesthetics
While the 10th anniversary of the Paris Design Week was marked by the cancellation of Maison&Objet at Villepinte, its Digital Fair managed to convince its public thanks to customized "walks" based on 8 themes:
Regeneration
Projects
Work
Art & Design
Iconic
Food & Design
Retail
Know-how
Throughout the fair, we've identified 2 major trends that echo our Environment & Design FW2021-22 trendbook.
The first trend is the Decorators' and it's characterized by luxury and customization.
As for the "Makers" trend, it finds its singularity in the affirmation of handmade and recycling.
The "Decorators" world
Natural Elegance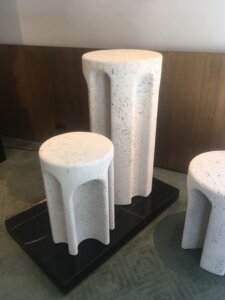 Refined materials and sophisticated natural textures are the key elements of this trend represented by Christophe Delcourt, Thierry Lemaire or even Charles Zana. In terms of materials, sandblasted oak, metallic lava stone, curly wool or velvet mohair are displayed in neutral colors (white, beige, brown, grey) and associated with generous and uncluttered volumes.
Collaborations Dedar x Laura Gonzalez as well as Red Edition x Atelier Tristan Auer Wilson Associates x Lelièvre are also part of this trend, characterized by its consensual and sophisticated spirit.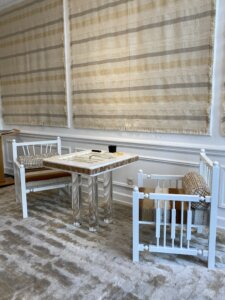 The "Makers" spirit
From ecosystem to upcycling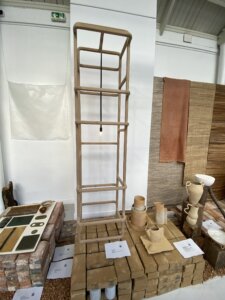 The exhibition "Where is Beauty ?" by Hélène Aguilar presents a selection of young designers committed to sustainable projects, respect of living things and environments.
The proposal: design goods made from production scraps (wastepaper, rock powder, dried hay) or sustainable materials (sandstone, beeswax, oyster shells) in pure or archaic aesthetics.
We can also find these notions in the creations of Laurence Saugé, Valérie Windeck or even Noma that set the pace for a slow design.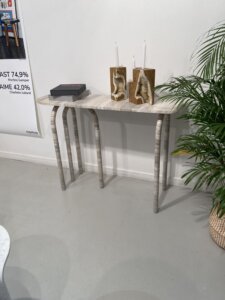 Exclusive content for Peclers+ members
Read more