Share On
CIFF & REVOLVER: 10 – 12 AUGUST 2022, COPENHAGEN, DENMARK
Mathilde Channelliere & Wendy Betton
What a pleasure to be back in the Scandinavian-style capital this season. Effervescence and frenzy were the leitmotifs of this intensive week between Fashion Week and the two international trade shows: CIFF & REVOLVER.
An exclusive glimpse of the trend report made by our two trend experts, Wendy Betton and Mathilde Channelliere. Full version is available on Peclers+.
THE CIFF
Once again, we had the pleasure of attending the CIFF for two exclusive conferences. We were welcomed in a magnificent lounge space with 70's vibes, designed by Alpine and decorated with furniture from the Danish brand VERPAN: Pantop lamp, Cloverleaf modular sofa, and Panto chairs.
This year the CIFF was much busier than in previous seasons with more than 700 exhibitors, presenting their SS23 collections for women's, men's, and accessories. We felt a much greater flow of visitors than in February, a return to normal after a long period of restrictions for international travelers.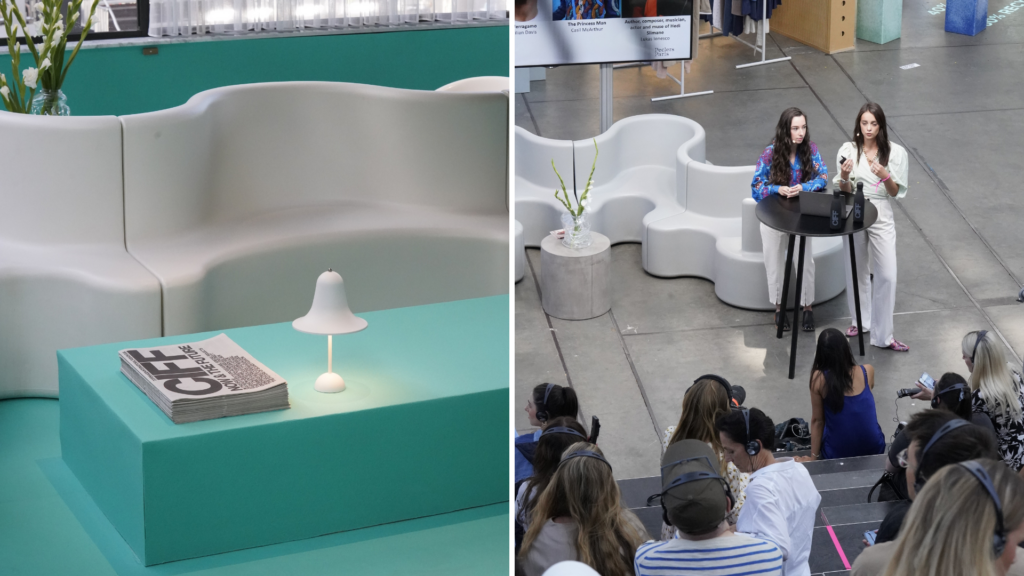 This season, we spoke about identity, one of the pillars of our foresight unit's research. The focus of the first talk was on the new expressions of masculinity in Europe, presented to our audience of buyer/brands using our own Archestyles methodology. Our second talk focused on the women's fashion trends for the Spring-Summer 2023 season, a content extracted from our trend book "Fashion Key Items".
Our brand new FW23-24 edition is available: Fashion Key Items FW23-24.
Let's look back at some of the highlights of this year's CIFF:
#1_Sustainability – The Circular Fashion & Textile Days:
As part of this year's edition, CIFF hosted a dedicated space highlighting Danish companies at the forefront of the green transition by showcasing circular products, solutions, and business models.
You can find the conferences around sustainability on the following links: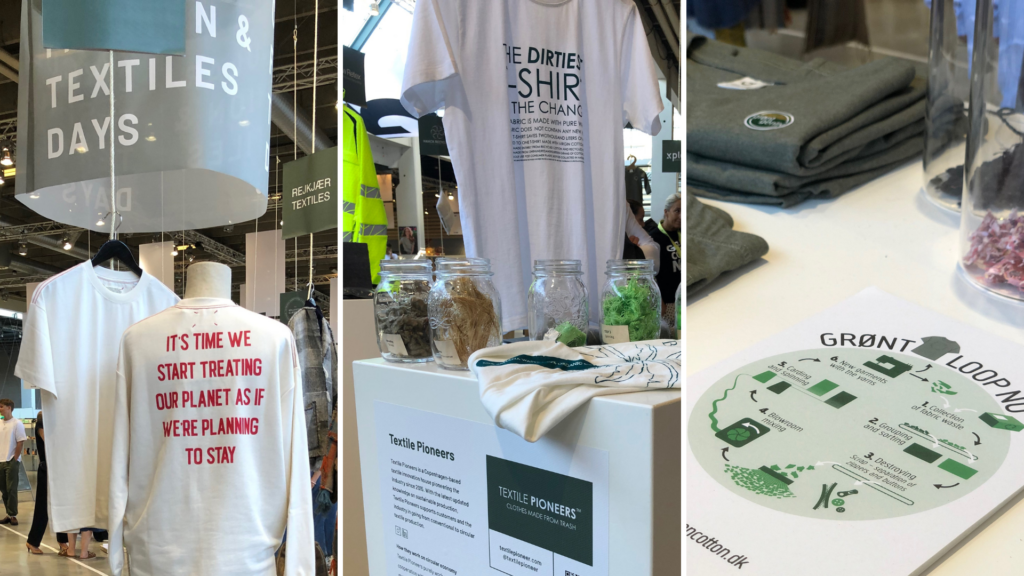 #2_ Phygital Experience – Partnership with JOOR for a fully hybrid SS23 show:
The platform was launched in 2020 and enables the entire wholesale process to be dematerialised for brands and retailers. By simply scanning a brand's QR code, visitors access the brand's personalised profile on JOOR and can view product data sheets and purchase collections directly on the platform.
THE REVOLVER
The Revolver, which is held in parallel with Ciff, is growing in popularity season after season. From Womenswear to Menswear, the fair is spread over 3 locations in Copenhagen: Øksnehallen (women's), Forum (men's and women's) and Lokomotiv (men's and women's, with a focus on brands from the BestSeller group).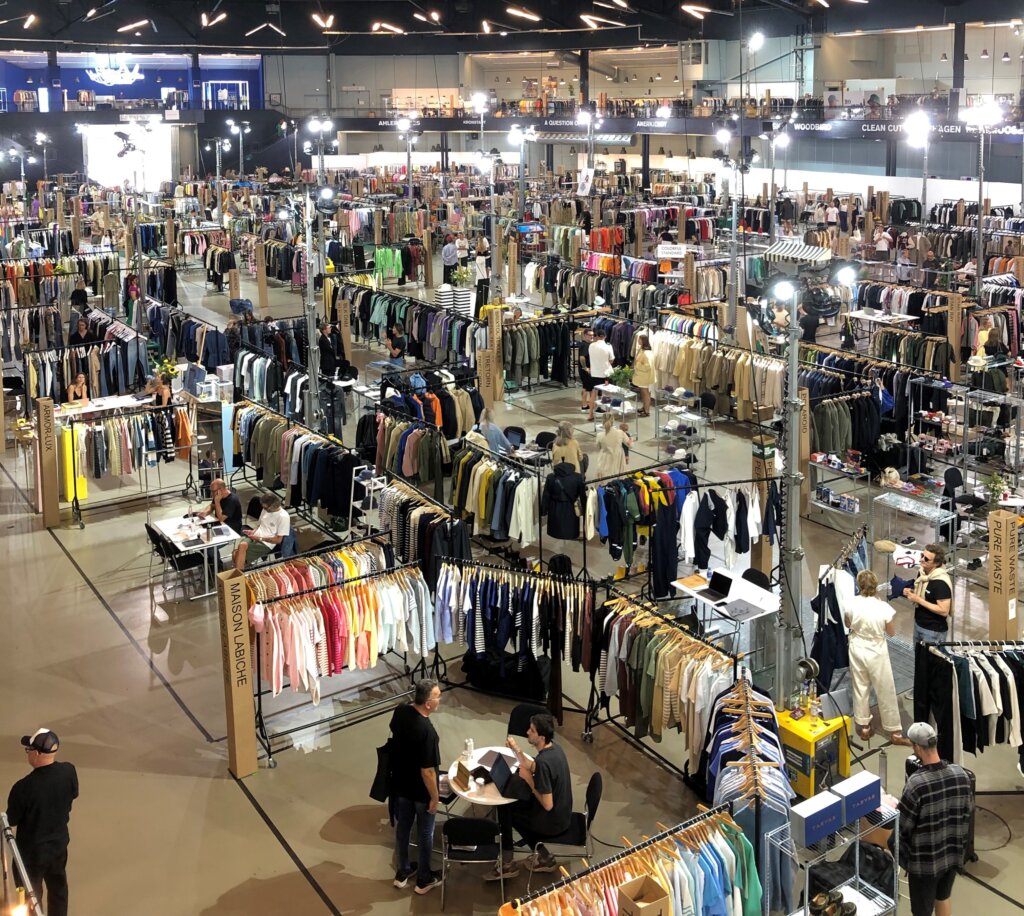 CIFF & REVOLVER – Highlights of the SS23 season, echoing our trends.
Find below a focus on the key points for colors, materials, prints, and accessories as well as our favorites from these two shows.
KEY POINTS: TRENDS
Sport 80': graphic and retro colorblock, combining tracksuit, jogging, and tech materials.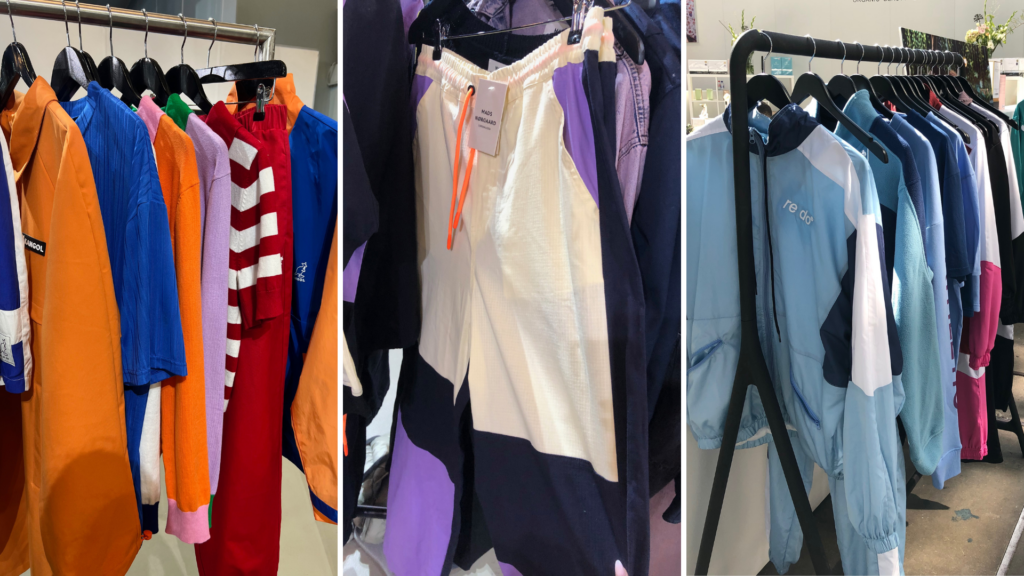 Preppy campus: a back-to-school spirit inspired by American universities, mixing college bomber and vintage denim.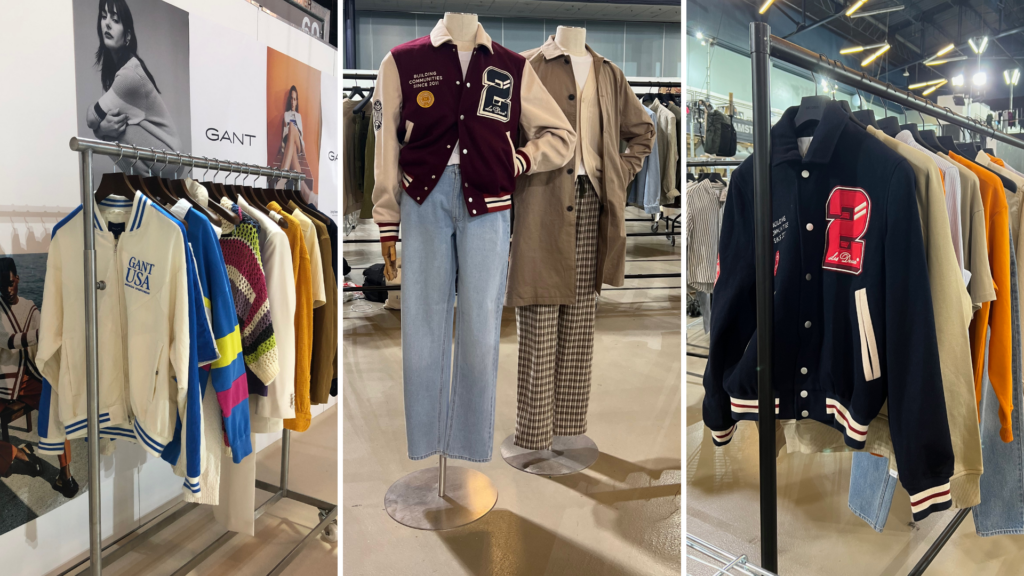 KEY COLORS:
Solar yellow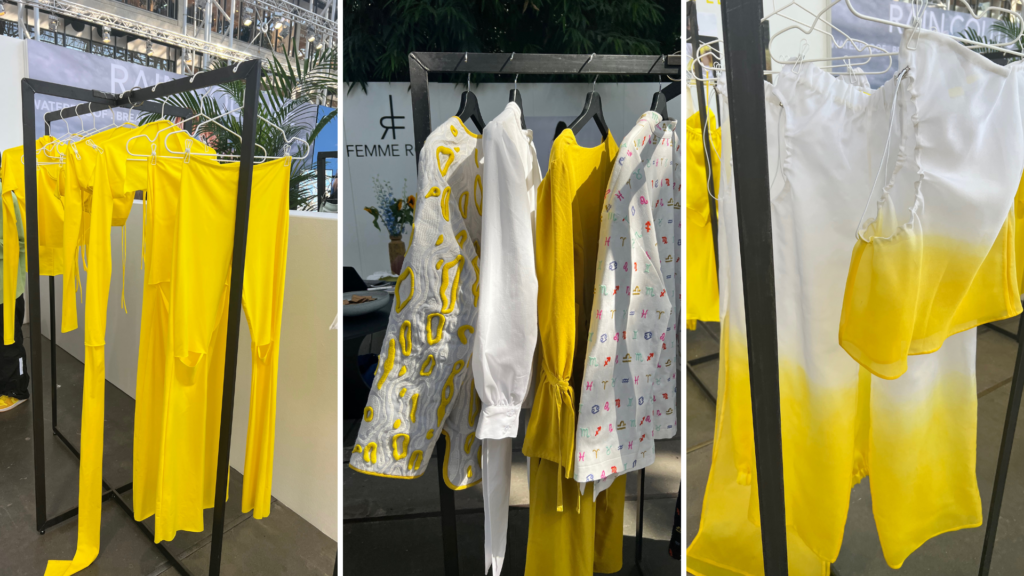 From pastel to peacock green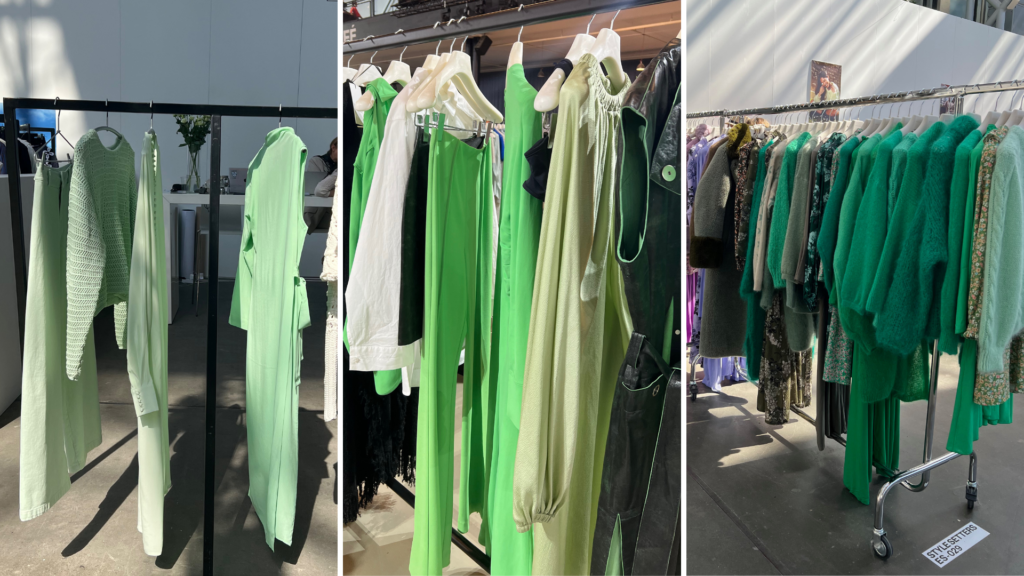 KEY FABRICS:
Striped multicolor crochet: 70's graphic spirit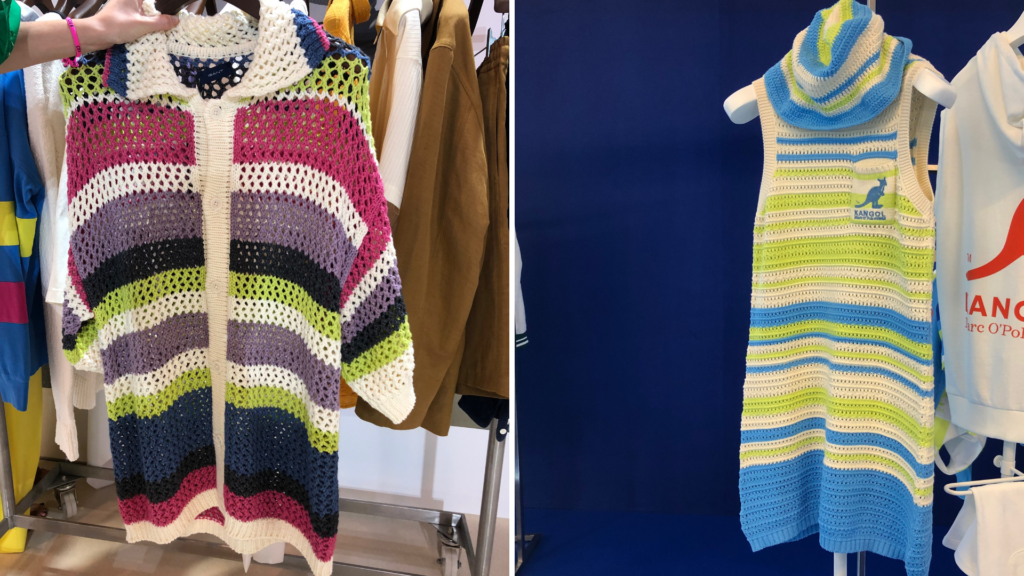 KEY PRINTS:
Psyche street: between graffiti and pixelated screen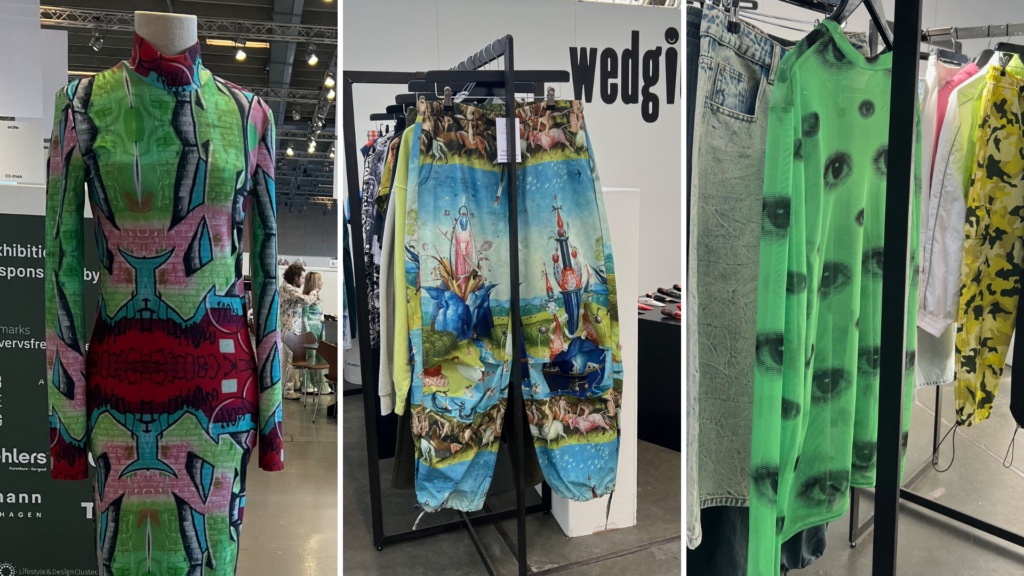 FAVORITE:
A wardrobe inspired by festival outfits, mixing 70's crochet and 80s sport in an acid and sports color palette.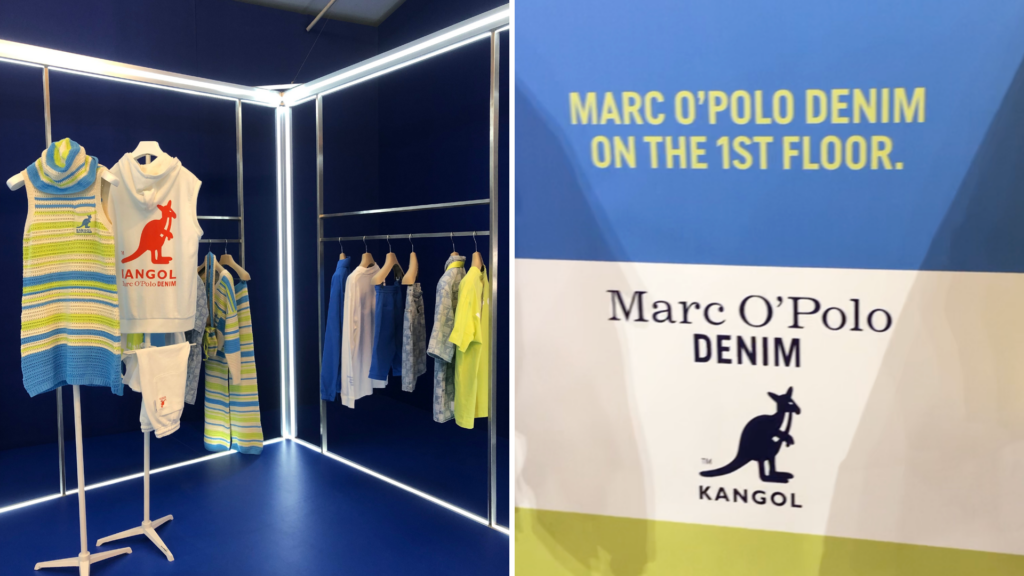 This quirky and bold jewelry brand was founded by Cathrine Boerter in Oslo.
Precious and ostentatious, they mix rhinestones and pearls and can be worn in a variety of ways to elevate a minimal or casual look.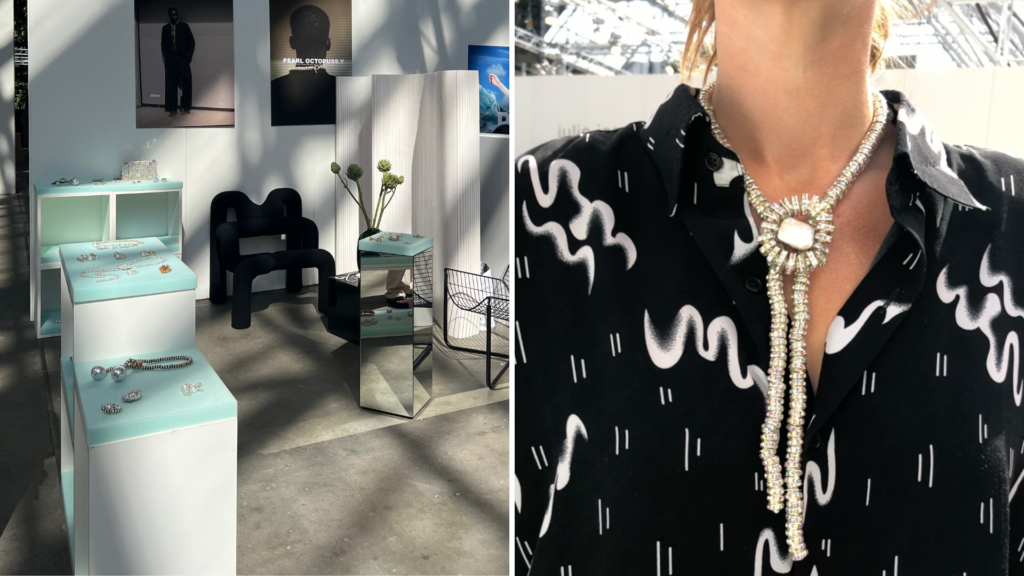 Find the whole Trend Report on our platform Peclers+, accessible by subscription! Contact us to get your access.
Exclusif content for Peclers+ member
Read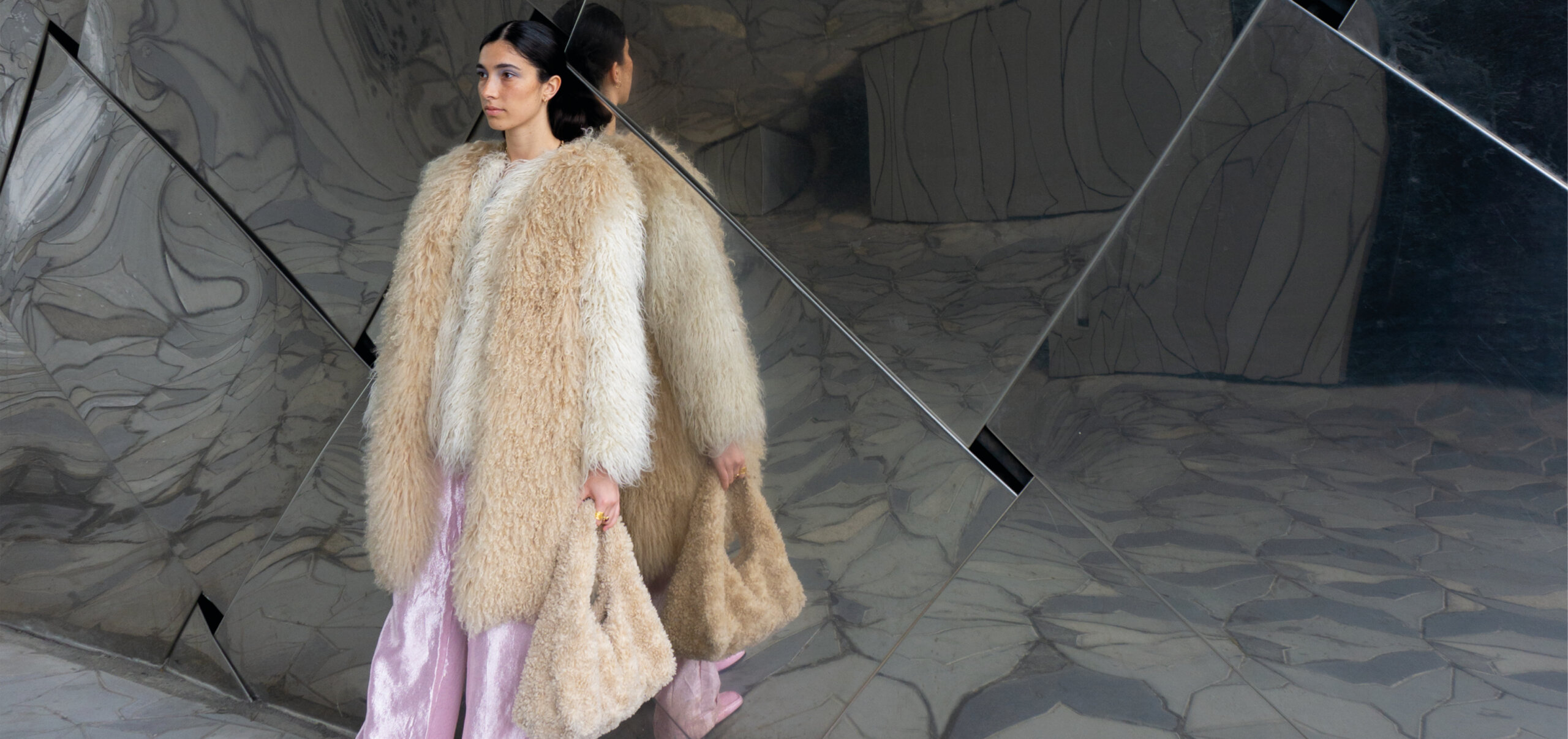 FW23-24 Fashion Key Items trend book
FW23-24 Fashion Key Items trend book
FW23-24 Fashion Key Items trend book: sweet and strong, at[…]
Discover the trend book