Share On
Peclers Paris has come up with the theme for the September 2023 edition of Maison&Objet: "ENJOY: a quest for pleasures". The theme explores three areas of value that place hedonism at the heart of better living, and the tribes of consumers who adopt them. The agency is also staging the theme at the heart of the tradeshow over an area of 150 m², combining design, lifestyle and artistic performance in a lively, embodied curation.
Here is the first chapter of a 3-part discovery of the INSPIRE ME! forum: let's have a look at the space devoted to collective optimists and their liberating creativity.
The collective optimists: a liberating creativity as way to reconnect with the joy of carefree play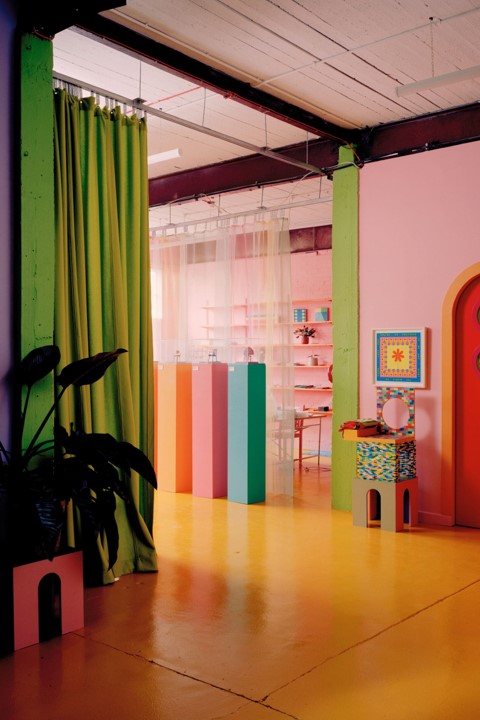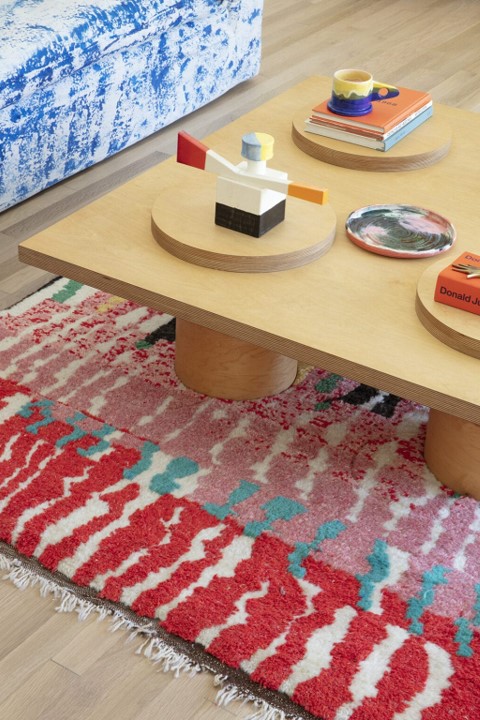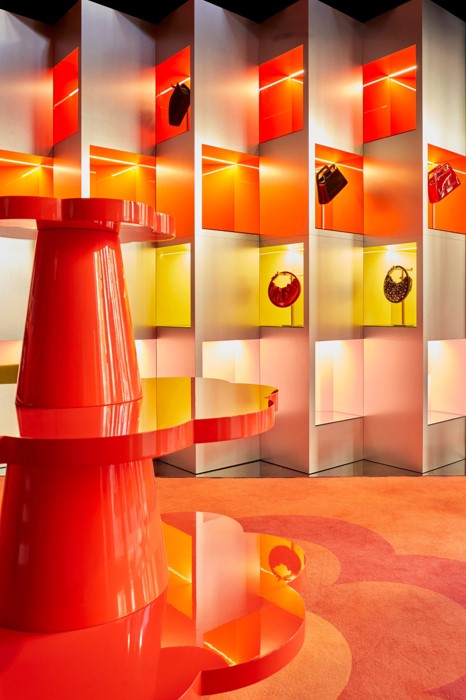 At a time when our relationship with others has been turned upside down, when the city is struggling to enchant and the current context is experienced by many as anxiety-provoking, some individuals feel the need to rethink public space, the notion of otherness and all aspects of life in order to reconnect with a more exalted form of happiness. Collective optimists turn their lives into an experimental playground, where they can collectively rediscover a simple and instantaneous form of happiness. They creatively transform the city into a generative space for the good life and, with an almost naïve eye, immerse themselves in playful and surprising experiences.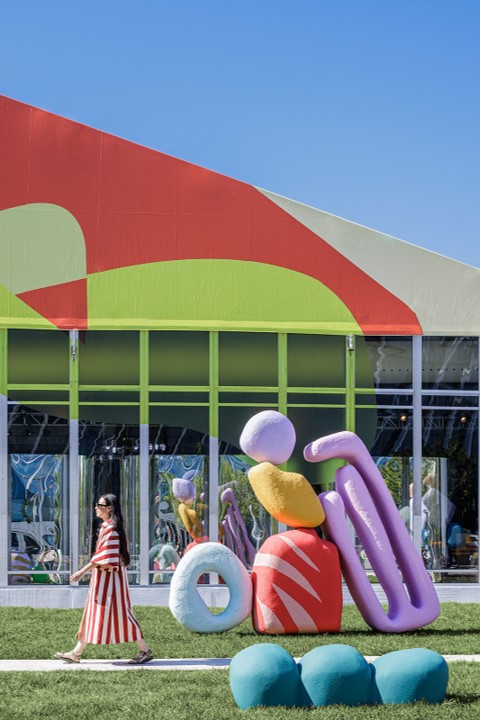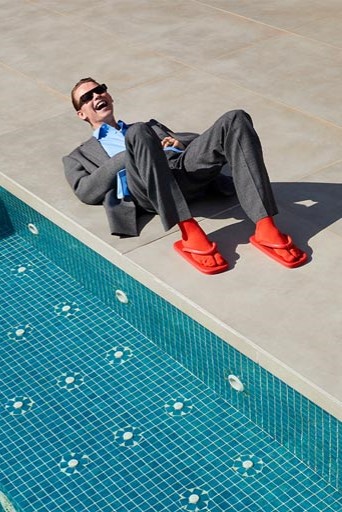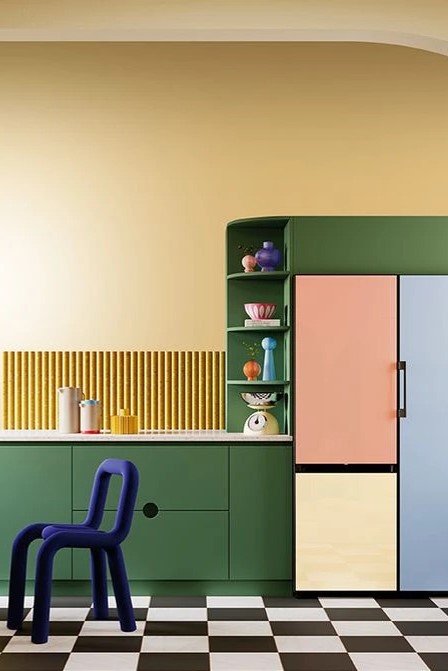 To sketch out the contours of this happy society, they are immersing themselves in new imaginaries that are resolutely creative and collective. Childhood and adolescence are invoked throughout society as references that evoke happiness. The traditional norms of reality are diverted with humour. Individuals draw on new formal and chromatic registers, where experimentation and encounters with others are placed at the forefront. In this way, the pleasure centres on the ability of these individuals to transform their direct environment into a collective playground.
A living playroom
The trend forecasters and designers at Peclers Paris have chosen the living room as the totemic place for collective optimism. Beneath the Bubble Clock, with its soft, bouncy lines by designer Teun Zwets, there is a regressive, minimalist Tagadà table and chairs by Swedish studio Stamuli. For lunch, there's a trompe l'oeil candle by Italy's Cereria Introna and a fried egg sculpture by Diego Faivre – discover his interview at the end of the article – served on a plate by Softedge Studio and served with Sabre and ABing Plus cutlery. Feeling a little thirsty? Make way for Muuto's Tub Jug.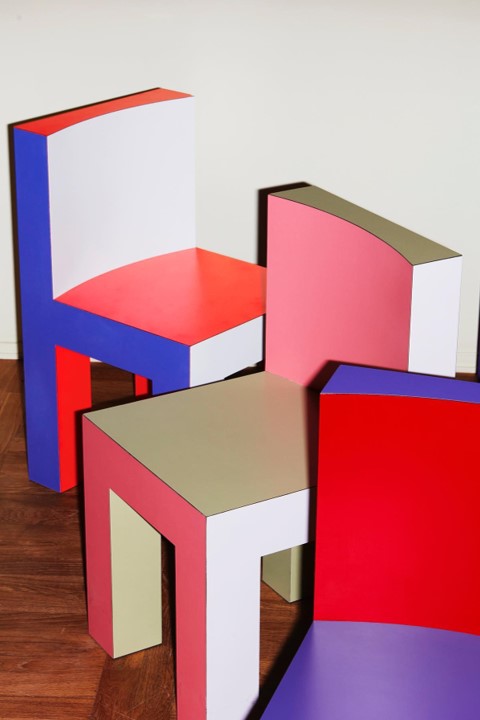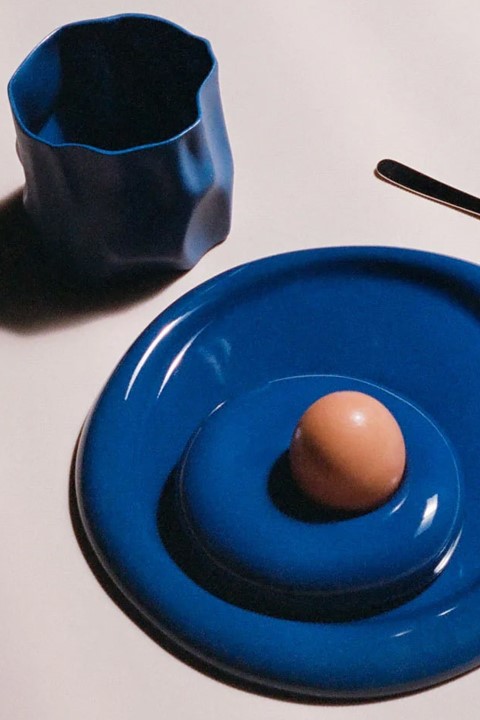 If eating is a game, then the game itself invites itself into the living space in all its forms. In the form of board games, as beautiful as little sculptures to be manipulated, puzzles by Jour Férié, Tic Tac by Print Works, or in the form of sports, with a body-building gantry by Camille Ménard, a toy and mirror in one, which turns effort into an aesthetic pleasure. There's also a play on textures and materials, with Diego Faivre's furniture and vases, colourful and spontaneous bricolages imagined before they even had a use. A work process to be discovered live, since in this living room you can also have fun working on a workbench created by the artist-designer.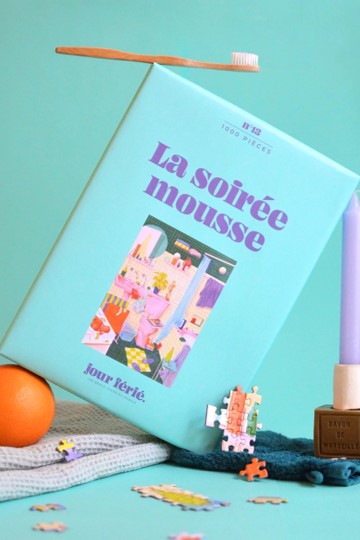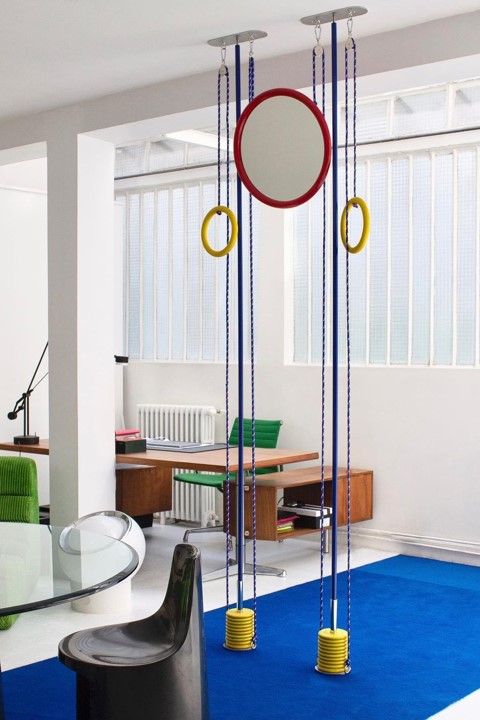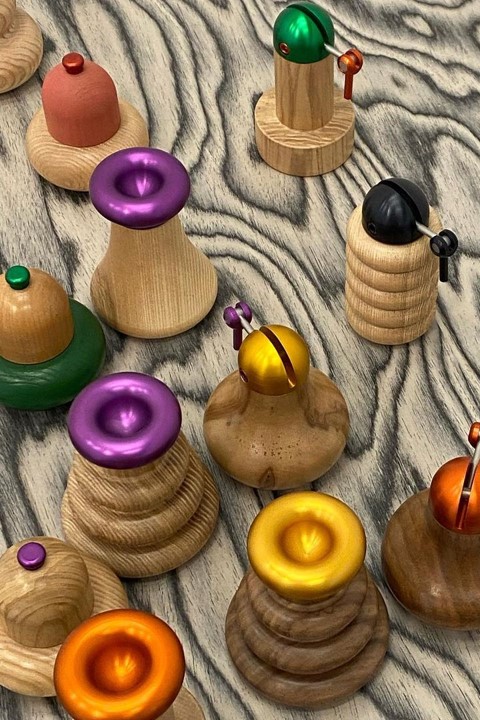 Finally, we'll be playing with Birba and Milù, the cute cats from Atelier Biagetti. The first is a lamp, a luminous bulb with which the feline plays with the tips of its paws; the second is a giant pussycat on which to curl up or simply sit, a bench sculpture that stretches lazily in a corner of the living room under quilted Palm Beach lamps (also by Biagetti). Dining room, playroom, place to work or play, toy-like living room: nothing knows what it looks like, everything plays with appearances.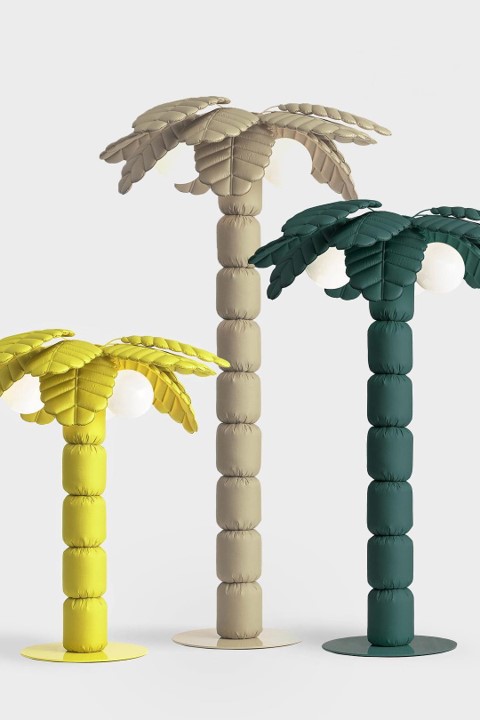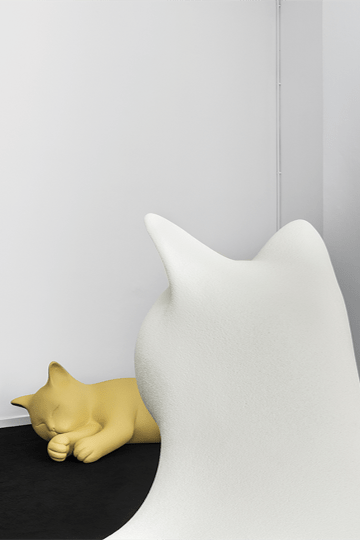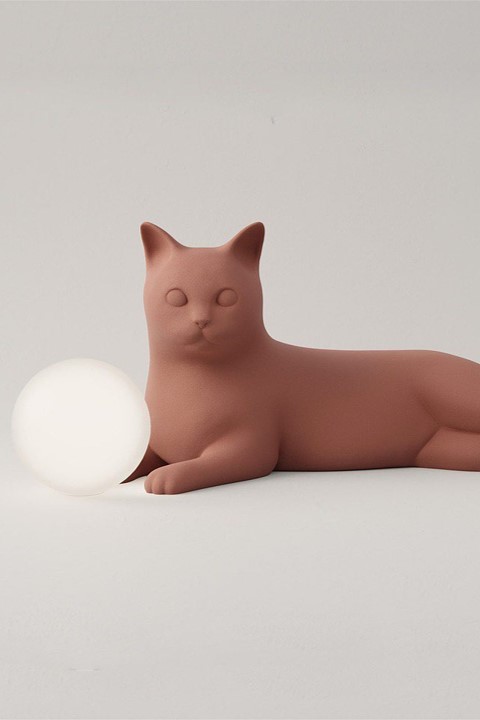 To be found in the Collective Optimists section of the INSPIRE ME! forum. :
Thanks to our partners Delius for the wall cladding in the Decadent Festives and Sensitive Hedonists areas, and to Tarkett for the flooring.
---
Interview: Diego Faivre, time designer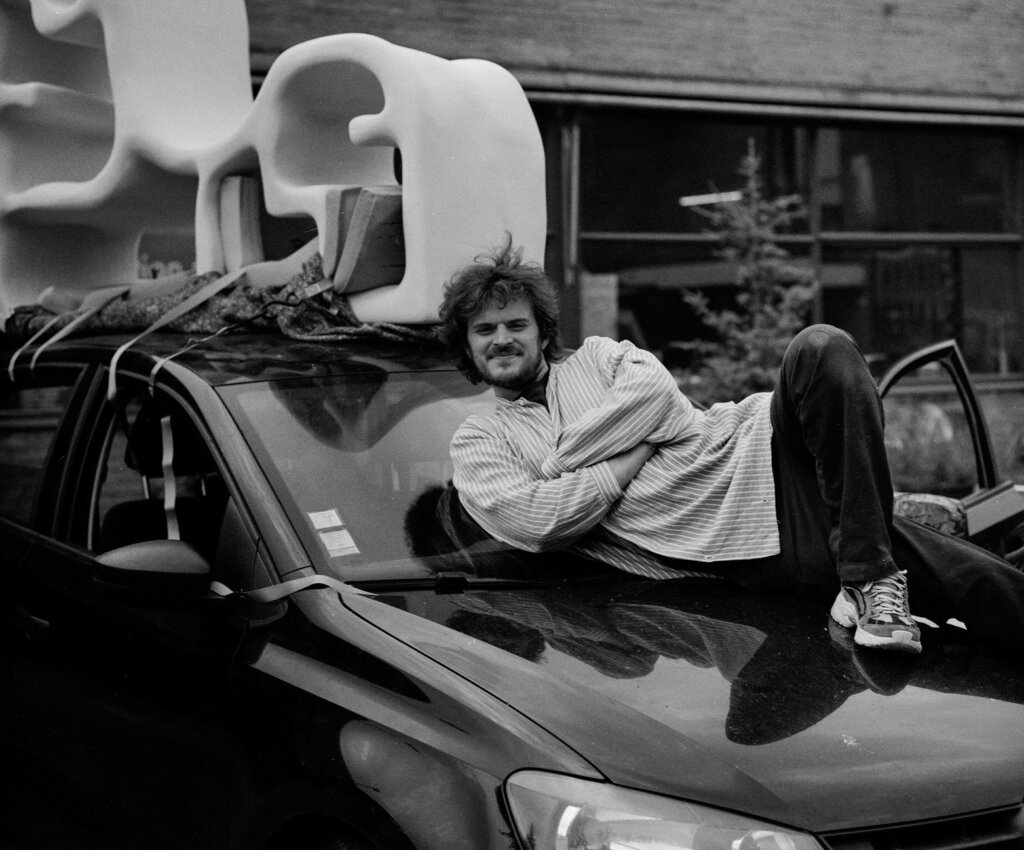 What is your background?
I grew up in a small village near Poitiers and I've always been interested in art and design. I started studying art in Bordeaux and then I worked with an artist and at the same time I discovered the existence of Eindhoven (editor's note: design school in the Netherlands) and decided studying there. I liked the idea of combining conceptual and manual work and the energy that came out of it. I discovered a passion for experimenting with materials and colours. In the summer I worked in a factory and that's how the Minute Manufacture project came about. At school, when I had 10 minutes, I used to make furniture with whatever I had on hand, whatever I found in the workshop bins. I ended up with a collection of objects, tables and chairs improvised in 15 minutes, but very ugly. Then, during a residency in China, I discovered a modelling clay that changed my practice: I could cover my furniture with it. And in this way I could have fun creating shapes in a very intuitive way.
The designer plans the object, the visual artist can work on the creative emergence: do you make furniture as an artist?
Yes, but there's above all this desire to work intuitively without asking questions and just to do things for the sake of doing them, without planning. Over time I plan more, but I still sometimes make furniture very spontaneously and each time I'm surprised at how quickly and efficiently it works, and how much it works not to ask too many questions. It nurtures a certain spontaneity.
Do you think about the functionality of the object in the same way as a designer?
I know that for designers I'm too much of an artist and for artists I'm too much of a designer, but I like this in-between. It nurtures a pretty interesting place, where I can really concentrate on a very functional aspect one day and the next leave it aside and just have fun. The two practices feed off each other and create an interesting ambivalence. If I thought of myself primarily as a designer, I would have to create perfectly functional objects. I wouldn't be able to allow myself to make those design mistakes that mean a chair might be a bit wobbly, like this chair I have that does something different every time you sit in it. All around us, from iPhones to Ikea furniture, everything is perfect, perfectly straight and functional. But it's often the things that don't work so well that we're most attached to.
What is your obsession when you create an object? When is it finished?
In fact that's one of my big problems, I don't know how to stop. When I make a piece of furniture, I could go on for years and sometimes even overdo it and mess it up. I like to take my time. Sometimes I start a piece of furniture and keep it for 3 months, a year, two years before getting back to it. And at the same time I like the time pressure. Doing things with as few resources as possible and in a limited amount of time. Making do with the time and materials available. That's kind of my obsession, to exploit this constraint creatively.
Do you have any favourite colours and materials?
Magenta has always been my number one colour. Firstly because magenta modelling clay is so much fun to work with, but also because it's a colour that goes with everything. After that, my palette changes a lot, influenced in particular by where I am. After a trip to Sweden, for example, all the colours I ordered were very natural blues, greens and earth tones. And on my return from Belgium, bright reds and yellows. In fact, apart from magenta, which is a constant, my colours change all the time. And my favourite materials are, of course, this non-toxic, air-drying potato starch paste.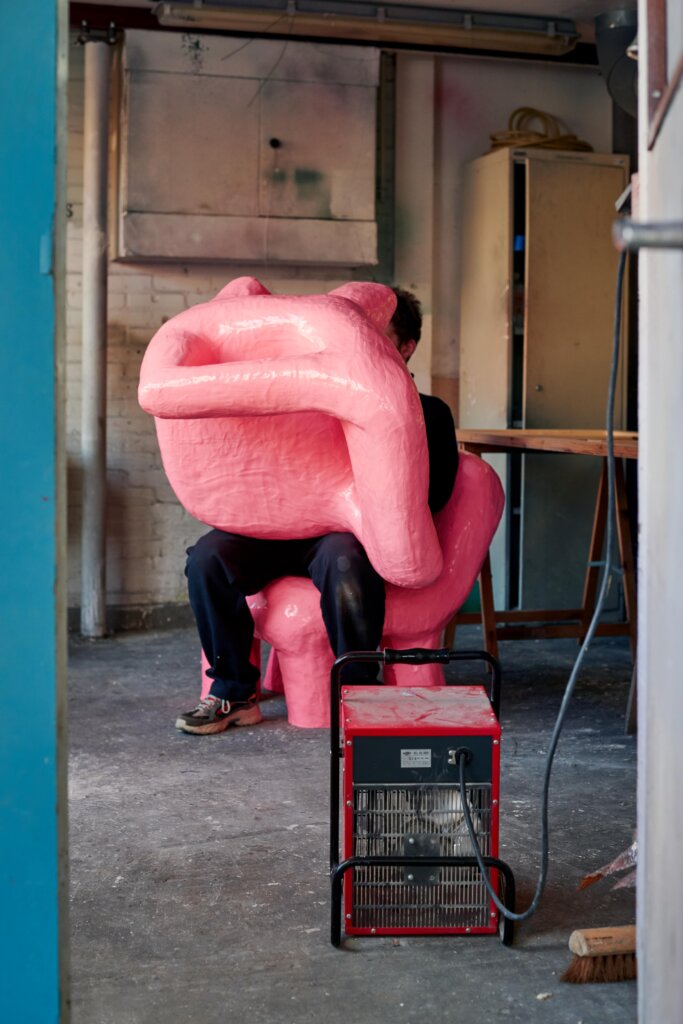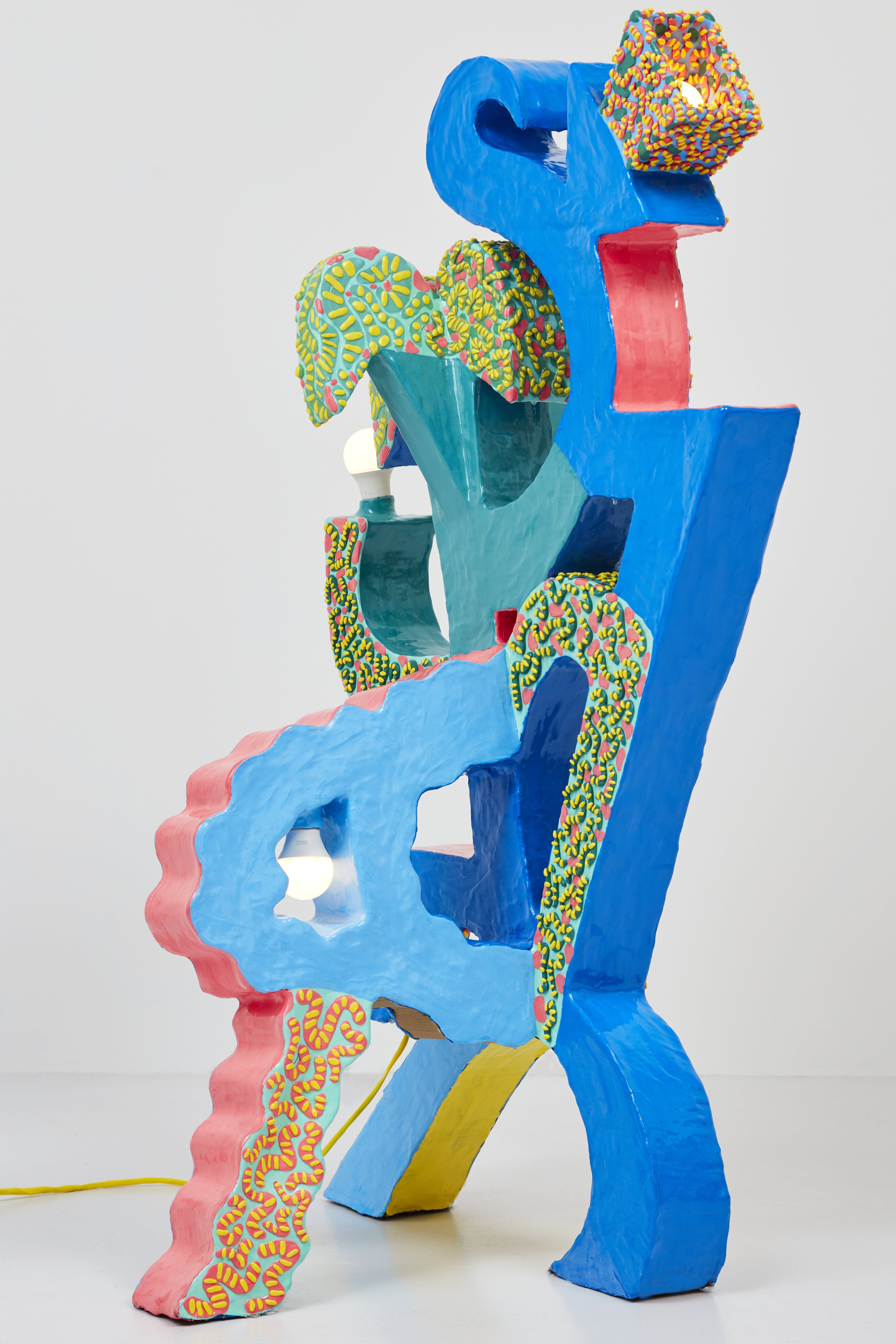 A biodegradable and sustainable material?
Yes, but it wasn't conscious at the start. I chose my palette of materials because I didn't have any money. And one day I realised that, logically, it was very durable.
What inspires you, consciously or unconsciously?
It's hard to say. Colours, atmosphere, energy. Recently I was in Croatia: I don't really know what the result will be, it's always something I realise a year later or really over the long term.
Tell us about your live performance at Maison&Objet?
I'll have a little workshop with a workbench in the Inspire me! forum where I'll make vases and flowers. I already do a bit of vases but I've never done flowers so it'll be quite interesting. The idea for the flowers came about because I collect designer vases and I have to go and buy flowers all the time, so I want permanent flowers that are real "fake flowers", maybe with pink or blue stems, cultural objects that are more than realistic. I'll see how things evolve over time …
In fact your material is time? The perishable flower must last but the static object must appear: you manipulate time?
I'm very interested in time, yes. It's something that no two people perceive in the same way, and at the same time it defines our society, which is obsessed with the passage of time. I think I was traumatised by time and the injunctions associated with it, both as a child and later when I worked in the factory in the summer. I wanted to take control of time, to distort and transform it.
The theme of this year's Maison&Objet is joy as inspiration for new strategies for living well. Is joy at the heart of your work?
I often hear people say that my objects bring joy, which surprised me a lot at first. It's not really an objective, but I do have fun creating them. I don't know if the process gives me joy in the strict sense of the word, but I do have fun. I do things because I like doing them. As a child in the countryside, I used to see people making things, just for the pleasure of making them, of being in the process of making them, without questioning the creation of value, as something that goes without saying and that materialises. I think you can have fun with anything. And maybe that's why the result is such a joy.
Dive into the other two universes of the INSPIRE ME! forum and discover the festive decadent & sensitive hedonists tribes.
---
INSPIRE ME! forum; Maison&Objet, Paris Nord Villepinte Exhibition Centre, Hall 5A, from 7 to 11 September 2023.
ENJOY: In Quest of Pleasures conference, Thursday, September 7th, 11am, The Talks Area