Share On
Discover our not-to-miss art pop-up and exhibitions selection! 
ART
— Citrovia
Lemon Park – Citrovia: Interesting construction-site art piece is right next to Hudson Yards mall and the High Line.
The space is decked out with oversized artificial lemons, lemon trees, and lemon slices by the hundreds, as well as seating, a fabric "cloud" featuring hourly light shows, and a series of augmented reality experiences that aim to make this otherwise avoidable space a place people might actually go on purpose.
Built over a former railyard, the project will include a 62-story residential tower, 6 million square feet of office space in four other buildings, and a 164-room hotel. Part of the superblock complex is complete, and part is still being built; the entire project is expected to finish in 2023.
— Waterfall NYC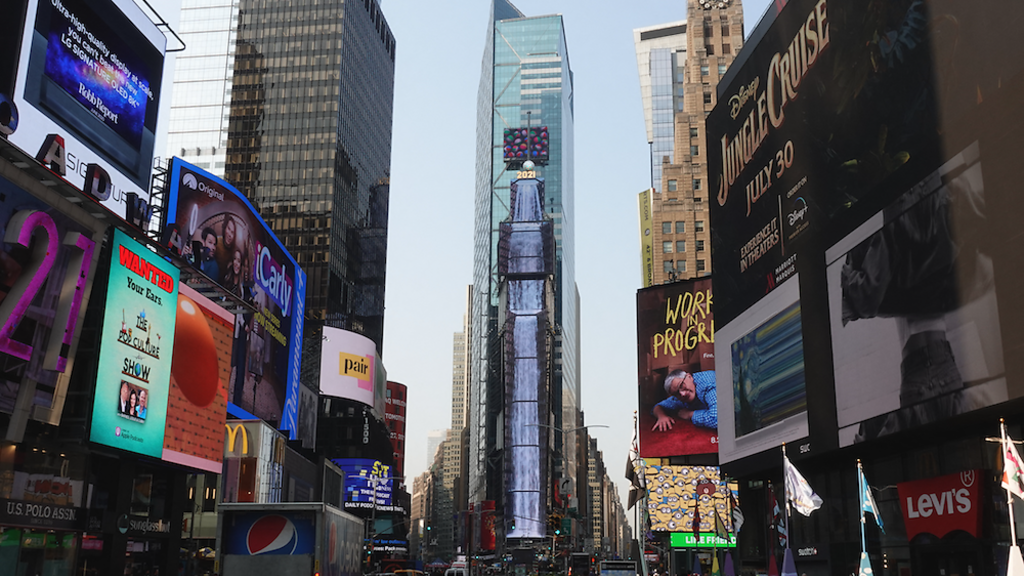 The aforementioned unique digital waterfall was brought to Times Square by Samsung Electronics which unveiled the "Waterfall-NYC (2021)" art installation in partnership with d'strict on July 27. Giving visitors a break from the allencompassing surrounding advertisements and noisy marketing blitz of the neighbourhood, the soothing, 100- meter tall spectacle. The display is part of Samsung and d'strict's ongoing collaboration on digital art projects, developing content for the company's Samsung Smart LED Signage.
Massive 3D waves are crashing on a digital billboard, creating an unlikely scene in the middle of Times Square. Across a 125,000-square-foot screen at 1535 Broadway, which is North America's biggest and most expensive billboard, hyper realistic waves seem to be contained inside a glass box.
EXHIBITIONS
— Automania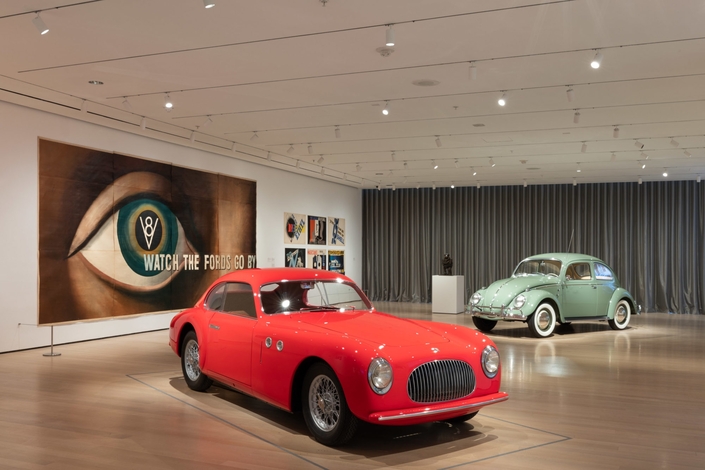 MoMA's newest exhibition, Automania, unpacks the complex relationship, and dependence, between us and cars. Featuring vintage cars from the earliest years of automobiles. The MoMa pitches the ambitious show as examining "the car as a modern industrial product, transportation innovator, and style icon, as well as the generator of fatalities, traffic choked environments, and ecological disaster in the oil age." And, at the end of the day, the younger ones are sure to be impressed by all the cool cars.
The two-part exhibition consists of galleries on view from July 4 through January 2, 2022, and a total of nine vintage cars dotting the museum's first floor and Sculpture Garden until October 10. The exhibition pulls its name from a 1964 Oscar-nominated cartoon by the British animation team Halas and Batchelor, most famous for their adaptation of George Orwell's Animal Farm.
— Superblue Miami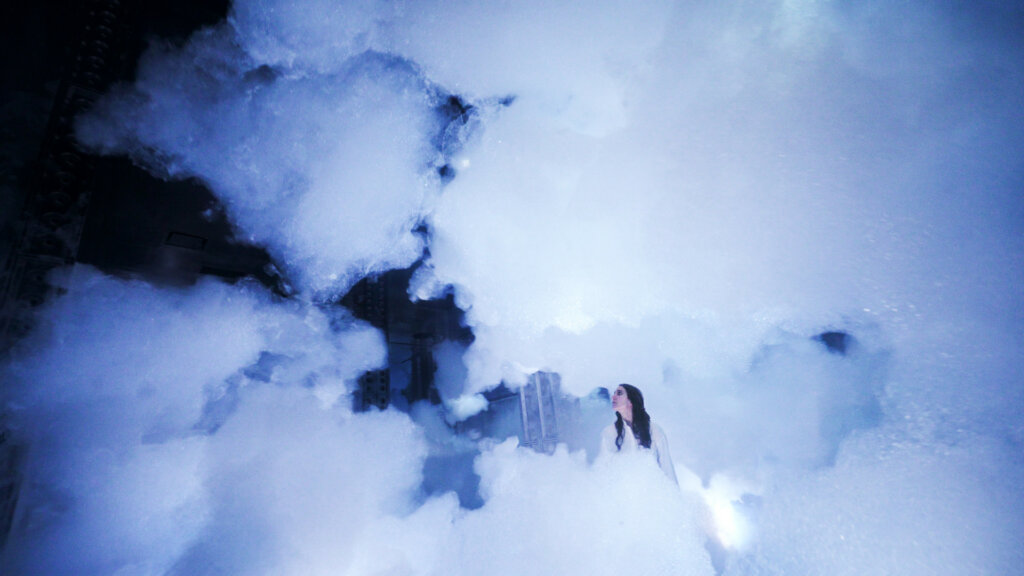 The new immersive art experience, Superblue, has opened in Miami. "Superblue is at the forefront of how we experience immersive art. The artists inaugurating it offer a glimpse into a new world and a completely new experience. We're looking forward to welcoming the public to immerse themselves in the new worlds these artists have created," says Superblue co-founder Mollie Dent-Brocklehurst.
The Massless Clouds exhibit invites visitors to interact with clouds made of soap bubbles in an ever-changing installation.
"This is art that you can literally be inside. You're like the paint, the brush. The art is physically touching you."
Want to discover more trendy exhibitions? The exhaustive trend report is available on the Peclers+ platform. Join the community!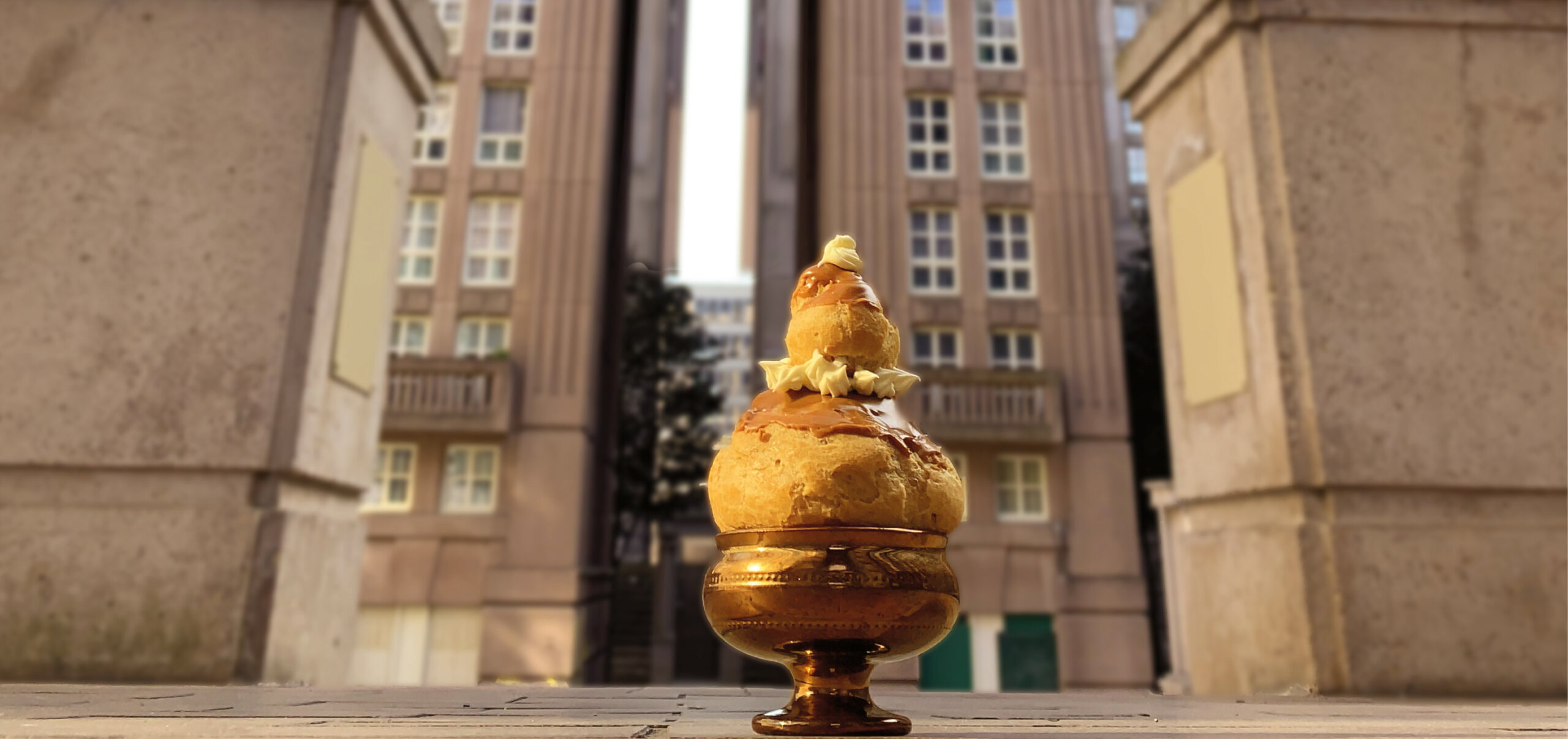 Inspirations, Envisioning Future(s) trend book FW23-24
Inspirations, Envisioning Future(s) FW23-24
Inspirations, Envisioning Future(s) FW23-24 : "What if the radically changing[…]
Discover our new book!